Non-Linear War Requires Non-Linear Maneuver & Logistics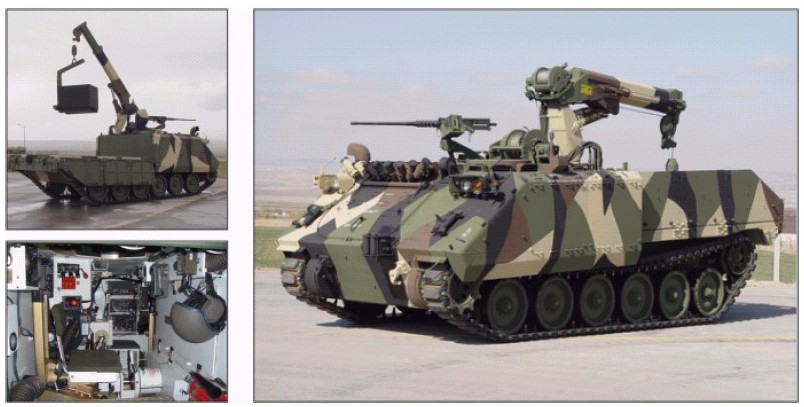 ______________________________________________________________________________
"The primary purpose of an army - to be ready to fight effectively at all times - seemed to have been forgotten.... The leadership I found in many instances was sadly lacking and I said so out loud. The unwillingness of the army to forgo certain creature comforts, its timidity about getting off the scanty roads, its reluctance to move without radio and telephone contact, and its lack of imagination in dealing with a foe whom they soon outmatched in firepower and dominated in the air and on the surrounding seas - these were not the fault of the Soldier, but of the policymakers at the top."
--General Matthew Ridgway speaking about mountainous Korea--not unlike the situation we face in Afghanistan today
The recent sabotage of the U.S./NATO wheeled truck motor pool by Taliban rebels in Pakistan should be the final nail-in-the-coffin for trying to run logistics along linear roads into non-linear war situations where enemies are all around.
http://www.telegraph.co.uk/news/worldnews/asia/pakistan/3660654/Taliban-in-Pakistan-set-fire-to-100-Nato-lorries-bound-for-Afghanistan.html
Sun, 07 Dec 2008 18:10:42 +0000

Taliban in Pakistan set fire to 100 NATO lorries bound for Afghanistan

Hundreds of Taliban fighters stormed a crucial NATO depot outside the Pakistani city of Peshawar yesterday, destroying more than 100 lorries which would have taken supplies to American and British forces in Afghanistan.

By Isambard Wilkinson in Islamabad
Telegraph

Last Updated: 8:13PM GMT 07 Dec 2008

The gunmen overpowered and disarmed the security guards, before setting fire to the vehicles, many of which were laden with Humvee armoured cars intended for Western forces.

About three quarters of all the ammunition, food, weapons and other supplies that are needed by NATO's troops in Afghanistan, who include 8,000 British Soldiers, passes through Pakistan. Taliban fighters have clearly identified this route as a crucial vulnerability.

Most supplies, including fuel, are unloaded in Karachi on the Arabian Sea and then carried along main roads through Pakistan and into Afghanistan via the Khyber Pass.

The depot in Peshawar, the nearest city to the pass, which crosses the north-west frontier into Afghanistan, is a vital link in this chain.

The latest attack was a double victory for the Taliban. Earlier incidents had temporarily closed the Khyber Pass, causing a build-up of lorries at the depot. A significant portion of this backlog has now been destroyed.

A senior police officer said the attack took place at 2.30am. "They fired rockets, hurled hand grenades and then set ablaze over 100 trucks," he said.

One guard was killed and a fire swept through the vehicles. Mohammad Rafiullah, a security guard at the terminal, said: "They were shouting 'Allah-o-Akbar' (God is great) and 'Down with America'. They broke into the terminals after snatching guns from us."

Tariq Hayat Khan, the political agent in charge of Peshawar's neighbouring Khyber Tribal Area, said that attacks on Nato supplies were the work of a local leader from the Kooki Khel Afridi tribe, who has indirectly allied with Baitullah Mehsud, the head of Pakistan's wing of the Taliban. Mehsud has said he will stop Nato supplies from reaching Afghanistan.

Whenever NATO lorries pass through the Khyber, they must travel the 20 miles to the Afghan frontier between 7am and 1pm.

Pakistan's security forces deploy sentries in the mountains overlooking the pass. At sensitive points, "rapid reaction" units are on standby and Cobra gunship helicopters hover overhead.

Tribal leaders loyal to Pakistan's government deploy armed men on their section of the pass.

Nonetheless, the Khyber is often closed for days at a time. Last month, it was shut for a week when gunmen hijacked a dozen NATO lorries and made off with four Humvee armoured cars.

Truck Military Disasters Brewing in Iraq/Afghanistan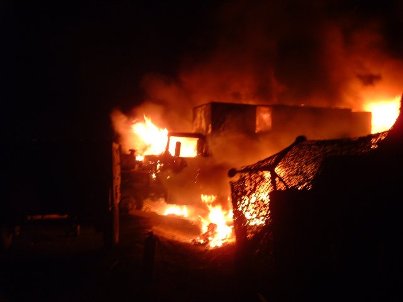 In stark contrast, the 3rd Infantry Division (Mechanized) heavy brigades by being 50% in tracked armored fighting vehicles ("tanks") was able to overcome all enemy resistance with shock action and non-linear, cross-country maneuver to reach Baghdad to collapse the regime ahead of schedule and with far less casualties than expected. However, their "Thunder Run" almost ran out of supplies when carried on unarmored, wheeled trucks that had to follow roads was ambushed. Enough trucks were not set on fire to just hold on, but next time we may not be so lucky.
Video

www.youtube.com/watch?v=LlnDzCda_gY
The Germans lost WW2 in Russia because their wheeled trucks could not overcome the battle of the earth (TBATE) mud much less human enemy fires. They realized too late they needed tracked, armored resupply vehicles.
Video

www.youtube.com/watch?v=HGWOZEkp4Mg
The recent DoD study below concludes that linear, wheeled truck resupply that constantly drives into enemy land mines is a 25% constant drain on men's lives and limbs that must be avoided. The report also calls for logistical self-sufficiency at forward operating bases (FOBs) by collecting power from the sun, wind etc. to reduce the number of resupply convoys by less fossil fuel for generator need. The High Technology (HT) M113 Super Gavin solution proposed here would offer:
* 50% better fuel economy over wheeled MRAPs by hybrid electric drive (HED)
* Ability to go cross-country to avoid resupply column ambushes
Our BATTLEBOX System using solar panels could further reduce those fuel requirements by another 50%:
www.combatreform.org/battleboxes.htm

Subject: Army Casualty Study on Fuel & Water Supply Lines
Deloitte's study covered the costs associated with these logistics, this report covers the casualties associated for the Army:

www.aepi.army.mil/internet/SMP_Casualty_Cost_Factors_Final1-09.pdf

Some key figures:

10-12% of the total deaths in Iraq and Afghanistan come from supply lines

The report estimates that for Iraq, there are 0.026 casualties/fuel convoy
and 0.016 casualties/water convoy

For Afghanistan: there are 0.042 casualties/fuel convoy and 0.034 casualties/water convoy

On average there is a casualty in 1 out of 24 fuel convoys in Afghanistan.
Bad CONOPS: Working Around Military Weakness instead of Correcting It
Air resupply is increasingly being utilized in Afghanistan due to our bureaucratic and cultural prejudices to maintain a love affair with wheeled trucks despite their grim failure on the non-linear battlefield (NLB). As an aside, WHERE ARE ALL THOSE media-darling PREDATOR UAVs? Why are they not stopping the Taliban surrounding the outposts by spotting and firing on them? Hint: UAVs stink, and helos can't fly 24/7/365 like MANNED fixed-wing observation/attack (O/A) aircraft can:

www.youtube.com/watch?v=8MKQnqOuW10
In fact, both the Iraqi and U.S. Air Forces are buying manned O/A planes because of this:

www.youtube.com/watch?v=WVwS1U6IfNQ

www.youtube.com/watch?v=brQ8_CYSssQ
While costing more than ground vehicle resupply, USAF Major Christopher Ireland in his 2006 U.S. Army Command & General Staff College, School of Advanced Military Studies (SAMS) report makes a compelling case for air resupply to keep ground units from having to secure road/trail main supply routes (MSR) which to date they have failed to do.
www.combatreform.org/AIRDROPbeatswheeledtrucksmajorireland2006.pdf
Air resupply should be used to facilitate MANEUVER--not just as a crutch to keep FOBs resupplied. Maneuver forces--even light ones--need material handling equipment (MHE) to move pallets of supplies without resorting to break-bulk that immobilizes them and exposes men to enemy fires.
www.combatreform.org/abnlogistics.htm
U.S. force refusal to "picket MSRs" as sound COIN tactics, techniques and procedures (TTP) created by the British Army through decades of colonial wars shows the gunslinger mania to "kill ragheads" isn't even smart enough to see MSRs as potential AMBUSH locations to draw the enemy to US, so we can ambush-the-ambushers and keep sub-national, CONFLICT AWAY FROM CIVILIAN VILLAGES/TOWNS. While the CENTCOM commander General Petraeus little outpost strategy to half-heartedly secure the AFPAK border trace is essentially half-right--its still a dismal failure--just like big outposts at Dien Bien Phu and Khe Sanh failed to stop closed terrain infiltration by gunslinger foot patrols because the men are in the LOW GROUND and the enemy is not blocked by PHYSICAL BARRIERS from infiltrating through and all around the outposts. The closed terrain is working against them.
Videos
AFPAK: Little Khe Sanh Failures

www.youtube.com/watch?v=a2hnXgrnlUQ
Vietnam: Big Khe Sanh Failure

www.youtube.com/watch?v=dXRKCf8JW7k

www.youtube.com/watch?v=JRu-OCbmoVE
The new Afghanistan commander, General McCrystal's de-emphasis of the AFPAK border line to try to guard "ink blots" of towns/villages with an influx of 100, 000 U.S. troops is going to just draw conflict to the civilians we are trying to protect--if the Taliban/Pashtuns don't con us by taking our bribes and laying low to feed our "troop surge" egos that we "won" the conflict just because of a TEMPORARY absence-of-violence (AOV). An AOV does not mean the war is over--much less won. Bribing the rebels in AFPAK while not showing genuine military command of the situation (real control of the borders, MSRs etc.) is not going to convince them to lay-down their arms and "get a [civilian] life". Its nothing more than the Vietnam war bureaucratic "body count" death attrition mentality replaced with a "cash count" quantification to attrit the enemy rather than decisively defeat him by smothering war. However, if we SECURED the AFPAK border with a sensor-security fence, we'd stabilize the security situation with respect-generating military SUCCESS so we could tell the Taliban to "go get a life" from a position of moral strength--if we also got rid of the Karazi central government's drug dealing.
Subject: Cash Surge: Taliban Bribery Plan In the Absence of Military Success
www.washingtontimes.com/news/2009/dec/17/us-tries-to-thin-taliban-with-offers-of-jobs-cash/
WASHINGTON TIMES

12/17/09

EXCLUSIVE: U.S. tries to thin Taliban with jobs, cash offers

Sara A. Carter and Raza Khan

The United States and its allies are stepping up efforts to persuade Afghan insurgents to put down their arms by negotiating with representatives of Mullah Mohammed Omar and other Taliban commanders and offering cash and jobs to low-level fighters, according to Pakistani, Middle Eastern and U.S. officials and analysts.

The efforts, coupled with an increased U.S. military presence in Afghanistan, are meant to weaken the insurgency and promote a negotiated end to the region's violence.

"The strategy is to peel away so many fighters" from the insurgent chiefs that they will be left like "floating icebergs and have no one left to command," said Kenneth Katzman, an Afghanistan specialist at the Congressional Research Service.

Several Pakistani, Middle Eastern and U.S. officials said in interviews that Saudi and Pakistani officials, acting with tacit American encouragement, are talking with "second tier" Taliban leaders connected with Mullah Omar. The Washington Times reported recently that Mullah Omar has been hiding in the Pakistani metropolis of Karachi and was brought there with the knowledge of Pakistani intelligence. [EDITOR: ISI]

"You've got a lot of players involved in the effort," said a U.S. official with knowledge of the talks, "not just within the U.S. government, but foreign partners, too."

The official, who spoke on the condition that he not be named because of the sensitivity of the topic, added: "U.S. intelligence isn't the lead on talking to members of the Afghan Taliban who may be interested in discussing reconciliation. But when it makes sense, the [U.S.] intelligence community is brought in for its expertise, relationships and judgment."

Such meetings were reported to have taken place in the Saudi holy city of Mecca in September 2008, but they continue elsewhere today. Mr. Katzman said Qayyum Karzai, a brother of the Afghan president, participated in the 2008 talks. He also said there were meetings in January in Saudi Arabia and contacts in the United Arab Emirates.

Saudi Arabia and the United Arab Emirates, along with Pakistan, were the only countries that recognized the Taliban when it ruled Afghanistan from 1996 to 2001.

A Western diplomat based in the Pakistani capital, Islamabad, who asked not to be named, confirmed that Pakistani and Saudi officials are using their "connections and influence within Afghan Taliban to elicit some meaningful way to end the deadlock."

A senior Pakistani official who is familiar with the talks and also asked not to be named said that "the U.S. is trying to leverage the Taliban in order to find a resolution to the war in accordance with President Obama's strategy."

Saudi Embassy officials in Washington declined to confirm or deny the talks. But Noel Clay, a State Department spokesman, said the Obama administration supports "efforts towards reconciliation with the Taliban as long as certain criteria are met."

Secretary of State Hillary Rodham Clinton laid out those criteria in a speech in July. "We and our Afghan allies stand ready to welcome anyone supporting the Taliban who renounces al Qaeda, lays down their arms, and is willing to participate in the free and open society that is enshrined in the Afghan Constitution," she said.

Bruce Riedel, a former CIA analyst who headed Mr. Obama's first Afghanistan-Pakistan review, said such approaches "are worth exploring, but I would not expect to see tangible progress until the security situation changes" in Afghanistan.

"It's highly unlikely that people will switch from the perceived winning side," he said. "If you change the momentum on the battlefield and the Taliban is no longer seen as the winner, you may see the fractures come to the front."

The United States hopes to achieve that change of momentum by adding 30,000 troops to its force in the country.

Mr. Katzman and Mr. Riedel said it would be easiest to make a deal with followers of Gulbuddin Hekmatyar, a former mujahedeen fighter against the Soviet Union who has already authorized some of his followers to join the government of Afghan President Hamid Karzai. Mr. Katzman said little progress has been made with Mullah Omar or another insurgent leader, Jalabuddin Haqqani.

Beyond talks with militant commanders, a second element of the U.S. strategy is to lure rank-and-file fighters with jobs and cash.

Mr. Obama, in his speech last month outlining his new Afghanistan strategy, spoke of "reintegration" of Taliban fighters into the Afghan army and police.

In testimony last week before the Senate Foreign Relations Committee, Gen. David H. Petraeus, the head of U.S. Central Command, said a force reintegration cell had been created to try to identify fighters who could be induced to join Afghan security forces.

Mr. Katzman said the cell, under the command of British Maj. Gen. Richard Barrons, would try to "standardize what a Taliban person gets if he surrenders."

U.S. officials say that starting salaries for Afghans in high-combat areas are being raised from $180 a month to $240 to better compete with the Taliban, which pays fighters $250 to $300 a month.

Defense Department spokesman Army Lt. Col. Mark Wright said the Pentagon is supporting commanders to win over the "$5- and $10-a-day Taliban-for-hire fighter."

"These fighters are not ideologues," he said. "So we'll use the [Commanders Emergency Response Program] money to bring them over so they don't feel like the Taliban is their only place to turn to. We don't necessarily pay them directly but can use the CERP for land projects and other necessities to win them over and reintegrate them."

Col. Wright added that U.S. forces also would focus on improving security because Afghans "are not going to come work for the U.S. or Afghan government if they feel their family is going to be threatened by the Taliban for their actions."

"This is a multi-pronged process," he said. "We need talks with Taliban, enhanced security and continuous efforts to lure back the low-level Taliban fighter."

Mr. Karzai, whose re-election was certified last month, has said repeatedly that negotiations with the Taliban could help end the war.

"The fight against terrorism and extremism cannot be won by fighting alone," he told the Associated Press recently.

Shuja Nawaz, director of the South Asia Center at the Atlantic Council, said U.S. strategy is to "split up" the Taliban leadership. Mr. Nawaz expressed doubt, however, that Mullah Omar could be won over, calling him "the hardest nut to crack."

Ashraf Ghani, a former Afghan finance minister and presidential candidate, said that "there's a national consensus that we need a political framework for peacemaking."

Mr. Ghani told an audience at the U.S. Institute of Peace in Washington last week, "We've been attributing more unity to the insurgency than exists."

Many Afghans are concerned, however, that the Taliban is simply playing for time in anticipation of a U.S. withdrawal.

"What happens five years from now?" asked an Afghan official who spoke on the condition of anonymity. "Will the Afghan people be under a centralized democratic government or the Taliban? Can the two live in harmony? It isn't possible."

Western diplomats in Pakistan said the Obama administration would allow the Taliban a role in the Afghan government but not a restoration of their harsh Islamic regime.

Ahmed Rashid, a Pakistani authority on the Taliban, said the militant group aims to restore that regime, which severely restricted the rights of women, forced men to wear beards and barred music and most other forms of entertainment.

A Kabul-based Afghan journalist named Ghaforzoy told The Times, "Of late, there are indications from the Taliban that they by posing as recalcitrant they want to win the lion's share in a future broad-based government."

Pakistan, which helped create the Taliban in the 1990s to defend Pakistani interests in Afghanistan against rival India, clearly wants to preserve its long investment in the militants, said Imran Khan, an analyst based in Peshawar.

"If Pakistan is ensured ... a friendly government in Kabul with minimum influence of India, it can do wonders to bring peace to Afghanistan," Mr. Khan said.

He said Pakistani interests in Afghanistan could best be safeguarded if a government includes Taliban and Hekmatyar's Hizb-e-Islami group.
WAR is more than just applying violence in a lethal duel. Its a conflict of WILLS; whose WILL ends up dominating? is the issue--all of this talk about "never losing a battle in Vietnam" but still losing the war to try to attach blame to the American media and public's unwillingness to subsidize incompetent military troop occupations is immoral and dishonest. The battles we lost in Vietnam were our failure to overcome TBATE and the battle against NVA/VC men who could infiltrate through closed terrain because we refused to BUILD A SENSOR-SECURITY LINE to stop them. The lazy and impatient, American gunslinger & bribery mentality doesn't want to build lines to secure nation-state border traces even though THEY WORK; the Finns held off the entire Soviet Army in WW2 with the Mannerheim line, and they are a free nation today because of it. The French in Algeria held off rebels for several years with the Morice Line and had a conflict pause to negotiate a settlement. Israel is kept free with a sensor-security fence today and Saudi Arabia is building a wall to keep the problems of the Iraqis from spilling over into their nation.
Video
AFPAK Solution #1: Sensor-Security Fence

www.youtube.com/watch?v=5Nmj8qDDQFo
Light Infantry Too Light to Fight?
The linear logistical handicap is even worse in the current modularity light infantry brigade combat team (LIBCT) composed of 3, 395 men with hand weapons that walk or ride on roads in 358 small Humvee and 234 medium FMTV trucks and has no tracked, armored tanks whatsoever. Fire support is limited to 16 short-range (11 km) 105mm howitzers towed by trucks and fired exposed. The entire LIBCT is severely handicapped in a nation-state war setting and cannot advance on foot or in their trucks in the face of enemy direct or indirect fires--be they kinetic energy (KE) bullets or high explosive (HE) shells that would rip into the men's bodies, shred air-filled rubber tires and explode the fuel tanks of the wheeled trucks. Loaded with equipment, the high ground pressure wheeled trucks will be restricted to roads/trails/streets where land mine high explosive blasts await them that will far exceed the thin, flat bottoms of their trucks. In a nation-state war (NSW) against even the most basic army opponent with tanks and armored fighting vehicles (AFVs) and artillery, a LIBCT cannot execute a maneuver axis of advance to reach operational objectives like a capital city or an oil well farm if the enemy in even small numbers chooses to oppose us. In a sub-national conflict (SNC), enemies will only need to plant land mines and wait for the LIBCT on foot or in trucks to come to them and detonate their high explosive devices. With the battlefield not flooded with American troops pushing the enemy to our front, he is all around and intermingled with the civil populace and closed terrains. This non-linear battlefield requires NON-LINEAR MANEUVER and LOGISTICS.
The GOOGLE satellite imagery below shows how Iraq is mostly OPEN DESERT AND MARSHY TERRAIN so all of those who say the place is "all paved over" are incorrect and their attempt to distort reality to condone the use of unsound wheeled trucks is exposed for being unsound:
REPORT
crosscountrymaneuverfordummiesv1.0.ppt
www.combatreform.org/baghdad01from100milesup.jpg
www.combatreform.org/baghdad02from50milesup.jpg
www.combatreform.org/baghdad03from20milesup.jpg
www.combatreform.org/baghdad04from10milesup.jpg
www.combatreform.org/baghdad05from5milesup.jpg
www.combatreform.org/baghdad06from2milesplusup.jpg
www.combatreform.org/baghdad07from2milesup.jpg
www.combatreform.org/baghdad08from5280feetup.jpg
www.combatreform.org/baghdad09from2000feetup.jpg
www.combatreform.org/baghdad10from1000feetup.jpg
www.combatreform.org/baghdad11from500feetup.jpg
www.combatreform.org/baghdad12from200feetup.jpg
www.combatreform.org/baghdad13from100feetup.jpg
The same geophysical "reality check" will show much of Afghanistan is FLAT and is open terrain even medium-to-heavy tracked tanks can traverse as our NATO allies have learned by deploying Leopard 1 medium tanks and M113 Super Gavin, Scimitar and Bv10S Viking light tanks in order to get unpredictable, cross-country mobility away from roads/trails where land mines await.
AFPAK Reality Check
www.combatreform.org/realmountaindivision.htm
In fact, most of the closed, rocky and steep terrain of Afghanistan can be traversed by light tracked tanks without having air-filled rubber tires pop daily and getting constantly stuck as befalls even unarmored, wheeled trucks.
Maneuver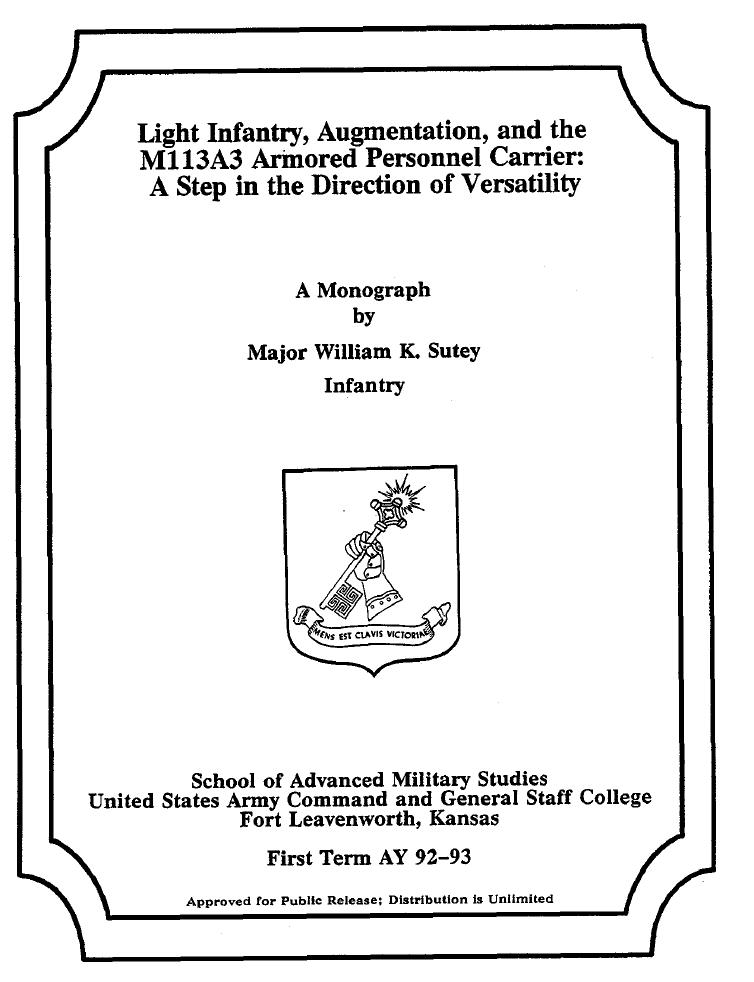 The U.S. Army Command & General Staff College School of Advanced Military Studies (SAMS) report by Infantry officer, Major William Sutey on the need for cross-country MOBILITY (XCM) from M113 Gavin light tracked tanks to improve LIGHT INFANTRY FORCE mobility, protection and firepower offers us a ready-made solution:
www.combatreform.org/M113GAVINSforLIGHTINFANTRYmajorsutey1993.pdf
The good news is that the basic lack of cross-country, armored mobility of the LIBCTs can be solved by replacing Humvee and FMTV trucks with readily available M113 Super Gavin light armored tracked AFVs from storage and excess from modularity reorganization at a very small cost. Moreover, the light mechanization of the LIBCT will dramatically improve the force into the most mobile force on earth able to be air-transported in organic Army CH-47s, C-27Js and USAF C-130s and C-17s to anywhere in the world and once there by airdrop or airland, go cross-country with hybrid-electric drive stealth at over 60 mph speeds, be amphibious across lakes and rivers and maneuver in the face of all types of enemy fires with simple to operate, nearly maintenance free, high-technology HT M113 Super Gavin tracks that empower the infantry to retain very high levels of dismounted warfighting skills. With v-hull bottoms, passive and active protection systems that defend against land mines, RPGs/ATGMs and even a heavy tank main gun round, the air-mechanized light infantry brigade combat team (AMLIB) will have FCS-style medium tank level of protection in a light weight able to bold maneuver in three dimensions by fixed-wing Airborne as well as rotary-wing air assault using existing aircraft.
The Delta Weapons companies of each infantry battalion would replace their TOW ATGM and heavy machine gun Humvee trucks with 28 x HT M113 Super Gavin armored tracks and automatically give the commander an ability to armor mobilize A, B, and Charlie rifle companies as needed without them being wed to the vehicles all the time. Details:
www.combatreform.org/itmaneuversabattalion.htm
The top troop hatch of the Super Gavin is a perfect firing position for the Javelin fire & forget ATGM or M3 Carl Gustav MAAWS (84mm RR) enabling bunker-busting and top-attack destruction of even enemy heavy tanks though a stabilized mount for a fire & forget TOW ATGM to enable firing-on-the-move should be developed. 105mm to 120mm tank guns should be fitted to designated HT Super Gavins to be light tanks to ward off heavy tanks in surprise, meeting engagements. Each Super Gavin could be fitted with a stabilized 30mm autocannon on a remote weapon system pedestal shooting the same ammunition that the AH-64 uses. 60mm, 81mm 120mm light-to-heavy mortars in HT M113 Super Gavins can be in a ready-to-fire mode to strike at fleeting enemy targets unlike dismount baseplate employment which takes time and exposes Soldiers to enemy fires. Engineers from the HHC engineer company can attach a Sapper squad to each Delta Weapons company to tow and fire rocket line charge trailers to breach through enemy minefields and prove on-the-scene expertise in high explosive weaponry to defeat enemy mines and obstacles as well as build our own obstacles and protect the force when gone to ground via overhead and frontal cover because dozens of back hoe attachments could be fitted to the M113 Super Gavins to mechanically dig the infantry in faster and deeper than just 4 x SEE trucks and time-consuming e-tool shoveling by individual Soldiers which weakens their fighting powers.
The motorized recon squadron's Humvee trucks replaced by HT M113 Super Gavins will drastically improve their cross-country mobility and stealth to avoid enemy detection as well as gain an ability to brush off enemy fires if detected and not become pinned down and decisively engaged as they would if they make contact with the enemy in a surprise meeting engagement. Low-Technology M113 Super Gavin tracks lead the way in Operations Desert Storm and Iraqi Freedom because wheeled Humvee trucks lack the mobility and protection to act as a forward cavalry.
Logistics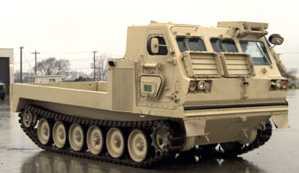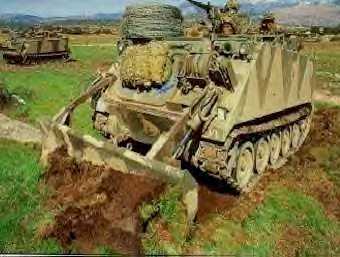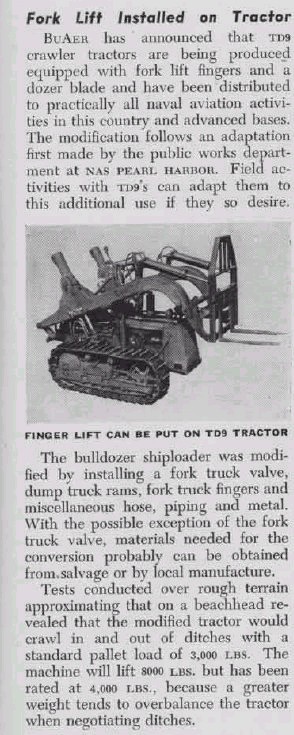 The XM1108 Logistics variant; could have dozer blade with forklift tines on front to life pallets
Another benefit of the HED HT Super Gavins is that they will offer 600 mile range on just one 95 gallon tank full of JP-8 fuel while providing enormous electrical powers stored in lithium-ion battery packs for all-electric stealth when closing or stalking the enemy and 24-hour night vision optics without having to crank the engine to keep batteries charged which can betray our presence to the enemy. Each HT Super Gavin will employ band tracks which require zero maintenance; either they are serviceable or you replace them after 5-10, 000 miles. They will not pop constantly like air-filled rubber tires. Forces in HT M113 Super Gavin tracks would be very self-reliant for up to several weeks at a time thanks to HED recharging of their weapons and night vision sight batteries, collection of drinking water from the ambient air and VULTURE squads that collect captured fuel and enemy ammo (M16A5 upper receivers with adapters to shoot 7.62mm x 39mm is one option) to use it against them. Replacing flimsy tents with ISO shipping container "BATTLEBOXes" that can be hardened from enemy observation and fire effects with solar and wind power generation to draw water from the ambient air and/or purify it from ground sources reduces FOB resupply logistics needs to fewer convoys delivering just food, ammo and repair parts.
The S & T platoon in the HHC of every light infantry battalion would have XM1108 Super Gavin "Sustainer" variants with up to 7-roadwheels and a flat cargo bed in back to winch-aboard PLS flat racks, large or small pallets or even an ISO shipping container. A set of mobilizer wheels on the front and back of another BATTLEBOX enables the Sustainer variant to tow a second box.
Here's what the smart Turkish Army that has to fight in mountains is doing to get tracked resupply capabilities:
REPORT
www.combatreform.org/FNSSTLCVehicle.pdf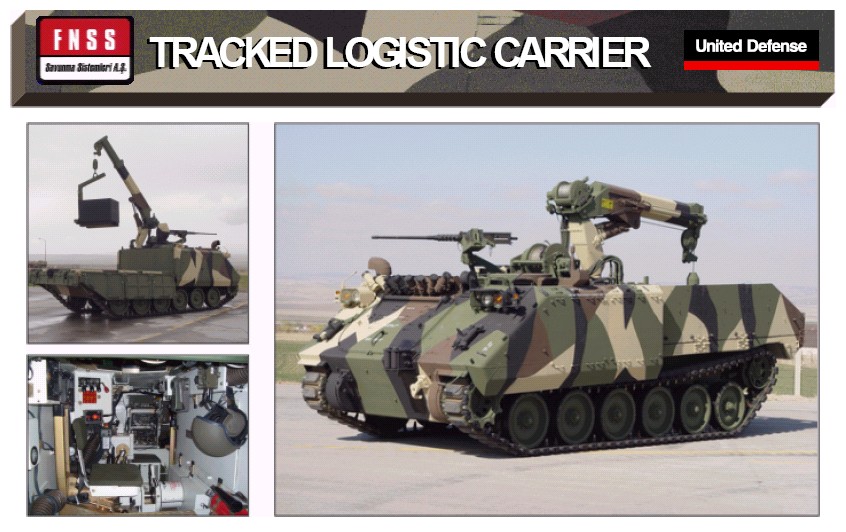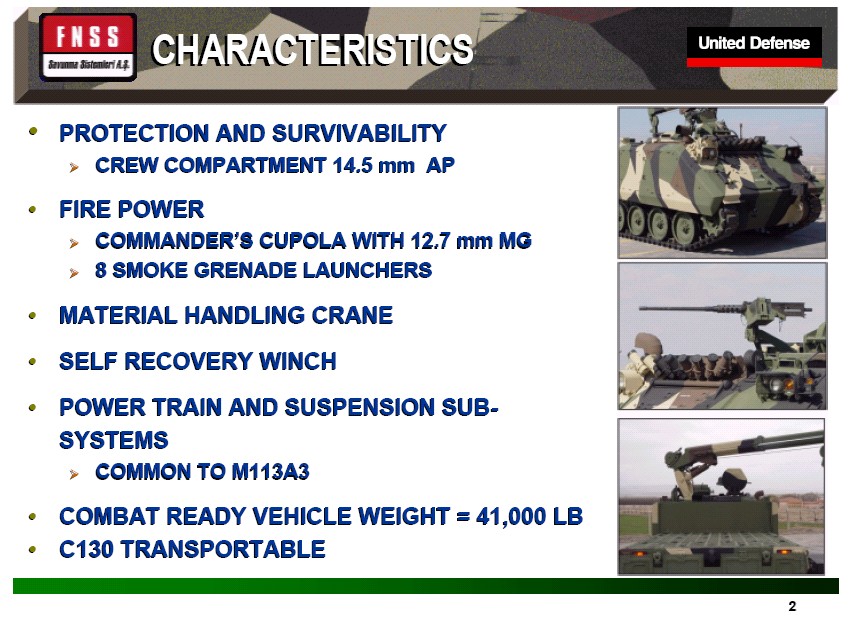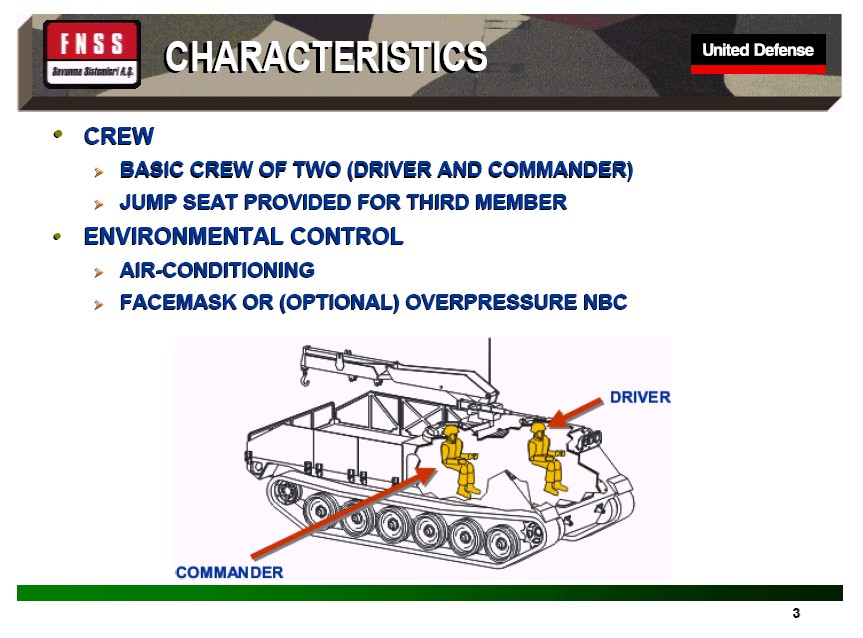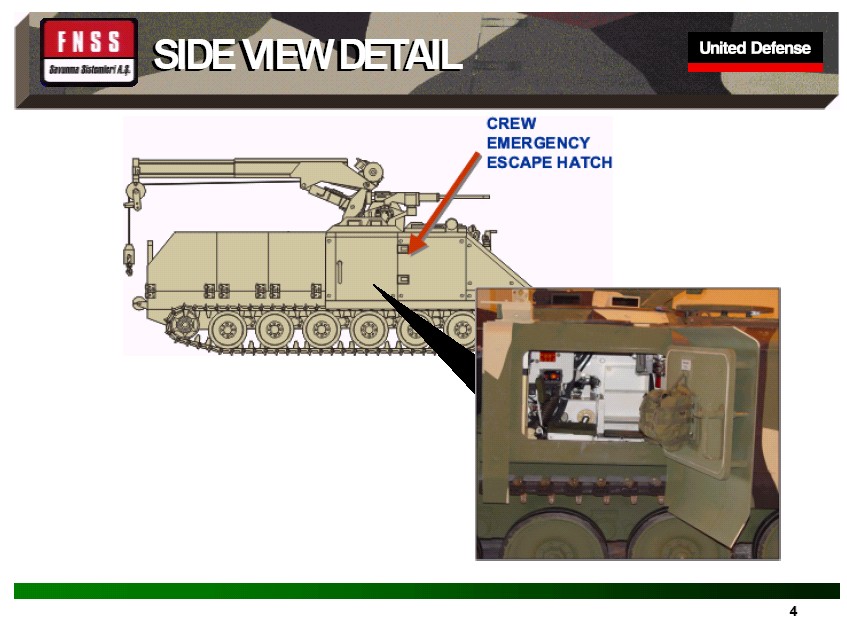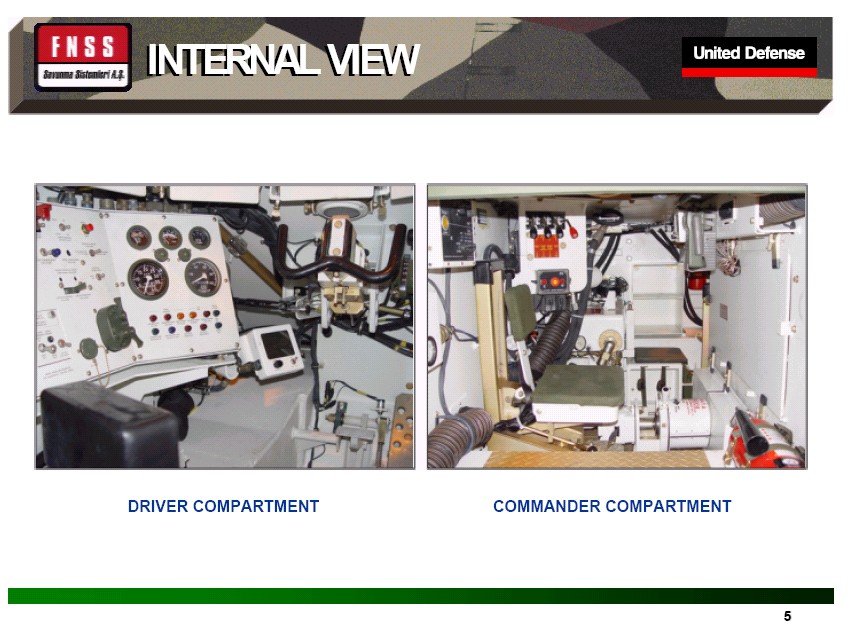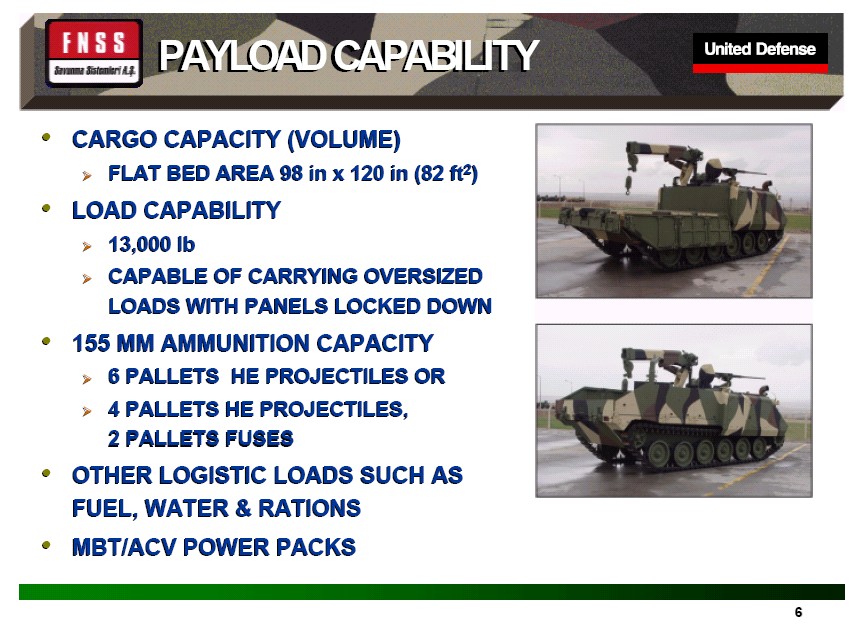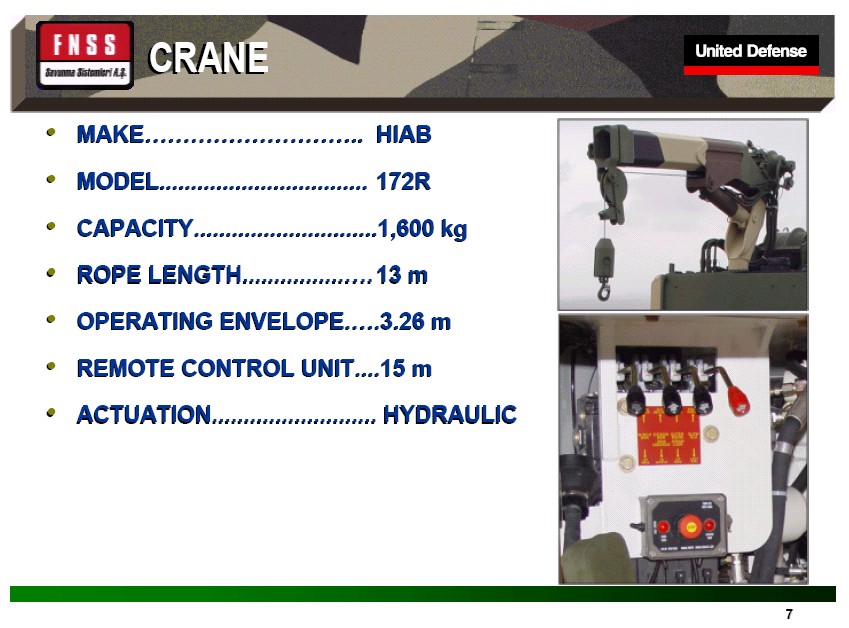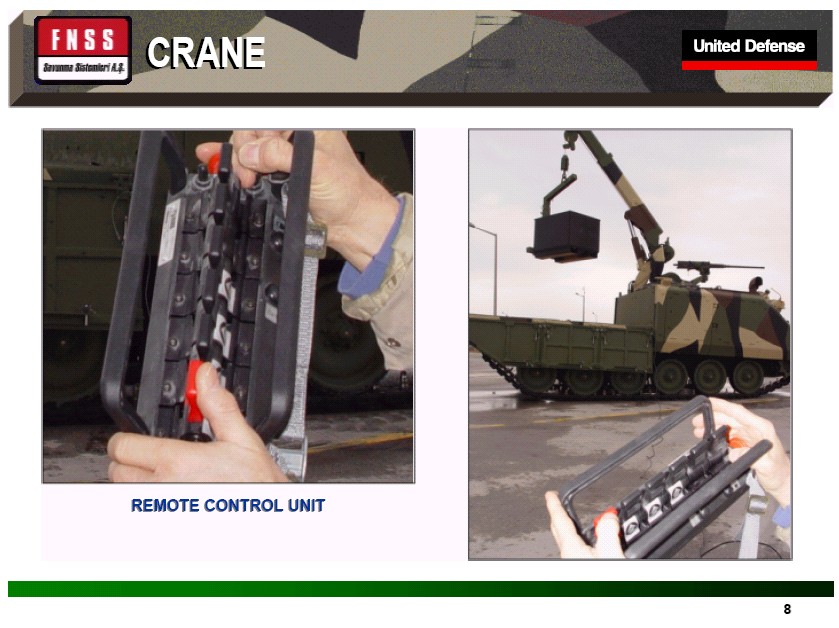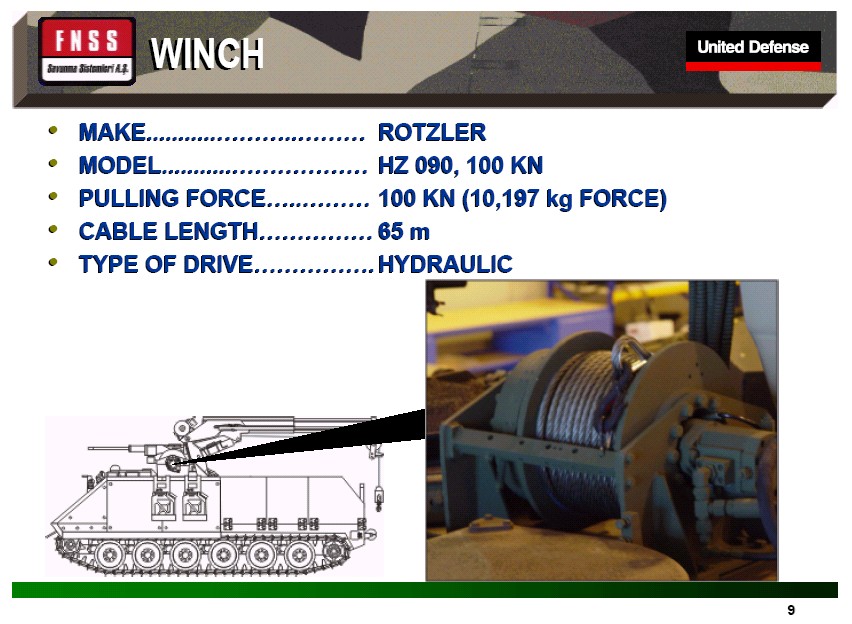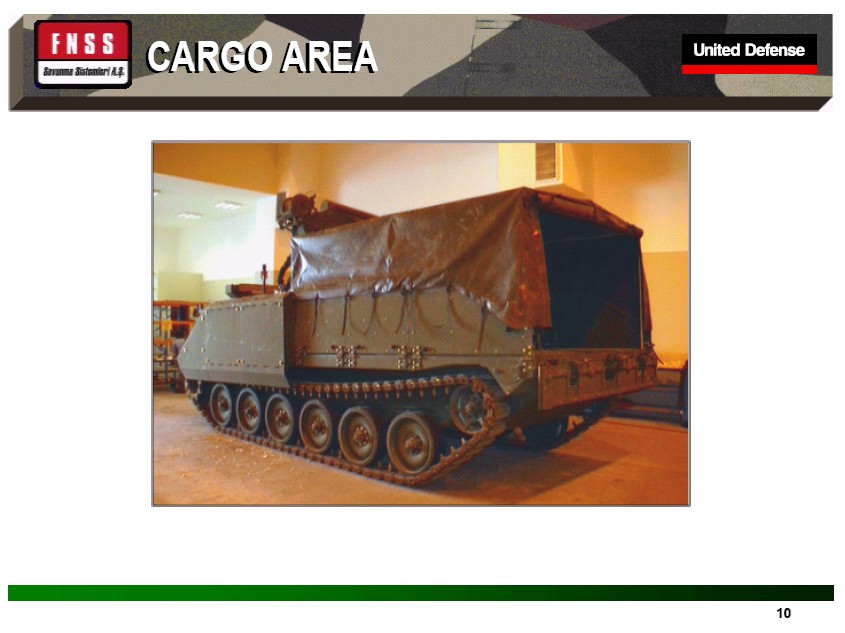 Quantitative Benefits
Highlighted = Has to be delivered
Unarmored Humvee Truck & Supply Everything-From-Scratch Logistics
3 pounds of food (3 x MREs) per man per day
42 pounds (7 gallons) of water per man per day
8 pounds (240 rounds 5.56mm) ammo per man per firefight
30 pounds (5 gallons) of JP-8 fuel per man for 100 miles or road travel
[10 gallons of JP-8 fuel (60 pounds) for 100 miles of truck motorized road travel per day for 5 men in an unarmored Humvee truck]
________________________
81 pounds per man per day
3, 395 men in the LIBCT @ 81 pounds each =
274, 995 pounds (137 tons) per day per LIBCT
A 5-ton cargo capacity FMTV truck can carry 10, 000 pounds of cargo in its back flat bed and tow another 10, 000 pounds by trailer for a total of 20, 000 pounds (10 tons) per sortie.
Therefore, to transport 137 tons of supplies @ 10 tons each = 14 x FMTV truck sorties
For continued operations, to meet all the supply needs for the entire LIBCT, we need a 70 x FMTV truck convoy once-a-week or a 280 x FMTV truck convoy sorties, once-a-month.
HT M113 Super Gavin Armored Tracked AFV & BATTLEBOX self-sufficiency Logistics
Situation 1: NSW Capturing Supplies as-we-go
3 pounds of food (MREs) per man per day
42 pounds (7 gallons) of water per man per day from the M113 Super Gavin or BATTLEBOX
8 pounds (240 rounds 7.62mm Russian) ammo per man per firefight captured by VULTURE squads
45 pounds (7.5 gallons) of JP-8 fuel per man for 100 miles of armored, track mechanized, cross-country travel captured by VULTURE squads
15 gallons of JP-8 fuel (90 pounds) for 100 miles of track mechanized cross-country travel per man per day (10 men in a HT M113 Super Gavin tracked AFV
________________________
3 pounds per man per day
3, 395 men in the LIBCT @ 3 pounds each = 10, 185 pounds
10, 185 pounds (5 tons) per day per LIBCT
A 5-ton cargo capacity HT M113 Super Gavin track can carry 10, 000 pounds of cargo in its back flat bed and tow another 10, 000 pounds by tracked trailer for a total of 20, 000 pounds (10 tons) per sortie.
Therefore, to transport 5 tons of supplies @ 10 tons each = 0.5 x HT M113 Super Gavin track sorties
Moreover, the equivalent 14 x FMTV truck sorties for just 1 day of LIBCT operation would supply 28 days of AMLIB operations in the HT Super Gavin + BATTLEBOX system.
Situation 2: SNC Taking All Supplies as we go in BATTLEBOXes to establish a FOB
3 pounds of food (MREs) per man per day in BATTLEBOX
42 pounds (7 gallons) of water per man per day from the M113 Super Gavin or BATTLEBOX
8 pounds (240 rounds 5.56mm) ammo per man per firefight in BATTLEBOX
45 pounds (7.5 gallons) of JP-8 fuel per man for 100 miles of armored, track mechanized, cross-country travel in BATTLEBOX
[15 gallons of JP-8 fuel (90 pounds) for 100 miles of track mechanized cross-country travel per man per day (10 men in a HT M113 Super Gavin tracked AFV)
___________________________________________
98 pounds per man per day taken in BATTLEBOXes
3, 395 men in the AMLIB @ 98 pounds each = 332, 710 pounds
332, 710 pounds (166 tons) per day per AMLIB
A HT M113 Super Gavin track can tow 10, 000 pounds of cargo in BATTLEBOX with mobilizer wheels (5 tons) per sortie.
Therefore, to transport 166 tons of supplies @ 5 tons each = 33 x HT M113 Super Gavin track sorties
Since the AMLIB has 300+ HT Super Gavins they can tow 300+ BATTLEBOXes; thus we could carry every type of supply and be self-sufficient for 14 days or 2 weeks without need of any resupply convoys.
Situation 3: SNC Taking Only Food/Ammo Supplies as we go in BATTLEBOXes to establish a FOB
If we don't need water or fuel because we will collect it or go static, the 300+ BATTLEBOX cargo capacity could be concentrated on taking maximum food and ammo
3 pounds of food (MREs) per man per day in BATTLEBOX
42 pounds (7 gallons) of water per man per day from the M113 Super Gavin or BATTLEBOX
8 pounds (240 rounds 5.56mm) ammo per man per firefight in BATTLEBOX
45 pounds (7.5 gallons) of JP-8 fuel per man for 100 miles of armored, track mechanized, cross-country travel in BATTLEBOX
[15 gallons of JP-8 fuel (90 pounds) for 100 miles of track mechanized cross-country travel per man per day (10 men in a HT M113 Super Gavin tracked AFV)
___________________________________________
11 pounds per man per day taken in BATTLEBOXes
3, 395 men in the LIBCT @ 11 pounds each = 37, 345 pounds
37, 345 pounds (19 tons) per day per AMLIB
A HT M113 Super Gavin track can tow 10, 000 pounds of cargo in BATTLEBOX with mobilizer wheels (5 tons) per sortie.
Therefore, to transport 19 tons of supplies @ 5 tons each = 4 x HT M113 Super Gavin track sorties
Since the AMLIB has 300+ HT Super Gavins they can tow 300+ BATTLEBOXes; thus we could carry enough food and ammo to be self-sufficient for 75 days or 10 weeks without need of any resupply convoys.
For continued operations after that, a mere 4 x HT M113 Super Gavin track convoy each day could meet food/ammo needs for the entire LIBCT or a 28 x HT M113 Super Gavin track convoy once-a-week or a 120 x HT XM1108 Super Gavin convoy sorties once-a-month.
120 x HT XM1108 Super Gavin convoys is significantly less 1/3 (approximately 33%) of the current 280 x FMTV truck sorties in exposure to enemy ambush for necessary resupply.
Qualitative Benefits
A huge vulnerability of the current LIBCT is how the 234 x 11-ton Family Medium Tactical Vehicle (FMTV) wheeled trucks used to tow the 16 x short-range towed 105mm howitzers and resupply them with ammo and supply the entire brigade in general move from the Allied Nation Operating Base (ANOB) to the Forward Operating Bases (FOBs) or moving maneuver elements. The LIBCT on the NLB does not have enough infantry combat power to picket its own main supply route beyond 25 kilometers to keep a hard-surface road from being seeded with enemy land mines and perform other missions; it will have to use all its combat power just to keep its own existence or tolerate its supply truck convoys being picked off by enemy ambushes. Take the 344 miles from our ANOBs in Kuwait to our FOBs in Baghdad for example.
To picket a 344 mile (550.4 km) MSR with an infantry squad every 300 meters (their M4 5.56mm carbine's maximum effective range) translates into a rifle platoon every 1, 000 meters or 550 platoons. The LIBCT has only two battalions of infantry each with 3 rifle companies of 3 platoons each with 3 rifle squads or a total of a mere 54 rifle squads capable of securing at the most 54 km of MSR--and do nothing else. A single LIBCT cannot secure its own supply line. Before resorting to the typical cop-out that "other units" will secure MSRs etc. let's look at Iraq again. There are just 15 brigades there and with 54 rifle squads each they could indeed secure 810 km of MSR with pickets in 50% on and 50% off shifts if we fudged a little and didn't start the pickets until 100 kms into Iraq from Kuwait. However, this means the entire combat power of the entire 15 x BCT presence in Iraq would be used up to keep its supply trucks from being blown up and would be unavailable for any other tasks, like massing to put down a rebellion in another part of the country. If the Army's 15 x BCTs were in a NSW situation, moving from Kuwait to Baghdad to topple the capital city, dropping LIBCT squads off along the MSR to be pickets makes a lot of tactical sense to secure its supply line umbilical cord but it invites enemy attack because it is so obvious. In anything but a SNC setting against mere rebels, trying to hold a thin linear, umbilical cord MSR with as thin screen of light infantry or worse no forces--is an invitation for assisted force suicide at the hands of the enemy who could cut us off from our supplies and starve our bodies, weapons and vehicles out.
Such a non-linear situation demands that our resupply logistics be non-linear, unpredictable and able to keep moving in the face of enemy fire just as the maneuver elements are in HT M113 Super Gavin tracks. The solution is to SOLVE THE PROBLEM HEAD-ON, instead of trying to work around the road-bound vulnerability of wheeled trucks which is exponentially unworkable because to create a linear secure situation on the non-linear battlefield takes too much fighting men which are often unavailable or if we took the 100, 000 support FOBBIT troops from the 50, 000 BCT troops that we know reside in Iraq and made them into MSR pickets, the COSTS of occupying a weak nation-state will be so high ($1 BILLION a week) that the country will go bankrupt and harm the economy of the United States homeland.
The solution is to have non-linear, tracked, armored logistics that can avoid obvious paths and land mines that can fight its way through to resupply the LIBCT in maneuver and/or static at FOBs. The largest resupply item in the LIBCT is the 105mm artillery projectile and the largest repair item is a 2, 000 pound Detroit Diesel V6 engine. The 234 x FMTV series trucks should be replaced by 234 x XM1108 variant HT M113 Super Gavins with a flat bed and palletized loading system in back to move a 20-foot ISO shipping container BATTLEBOX, full-size PLS flat racks, medium-size ECDS/463L or small 40" x 48" warehouse pallets so they can be dropped to fighting units and the resupply vehicle can go back for another load. The fighting units have pallet trailers to pick-up and move their own logistics without need of time consuming break-bulk. By replacing the FMTV trucks with HED HT XM1108 Super Gavins, the 2, 000 pound diesel piston engine is eliminated in favor of small diesel generators that can be lifted and replaced by 1-2 men.
Kuwaiti City to Baghdad, Iraq Resupply Scenario
280 x FMTV truck sorties in the LIBCT for 1 month of operations = 344 miles on roads @ 45 mph = 7.6 hours
* High probability of each road land mine ambush incident destroying 1 x FMTV truck ($150, 000 loss) and killing or wounding 2 Soldiers ($500, 000 SGLI pay-out or $20, 000 year VA medical care for rest of their lives estimated 50 years)
* Loss of one truck's worth of supplies per land mine attack
120 x HT XM1108 Super Gavin track sorties in the AMLIB for 1 month of operations = 329 miles cross-country @ 35 mph = 9.4 hours
www.daftlogic.com/projects-google-maps-distance-calculator.htm
* High probability of no land mine attack taking place
* If land mine is encountered HT XM1108 Super Gavin track will be repairable and at worst case 2 Soldiers will be injured ($20, 000 year VA medical care for rest of their lives estimated 50 years)
Summary
* The AMLIB can rapidly air deploy by USAF C-130 and C-17s from CONUS to foreign areas and organic Army CH-47 and C-27Js once in theater; achieving 3D maneuver effects upon the enemy
* The AMLIB can execute its own 3D cross-country, maneuver axis in a NSW or act as a defacto cavalry in front of a HBCT 2D maneuver axis and advance in the face of and overcome enemy fires
* With light tank variants, the AMLIB can prevail in event of a surprise meeting engagement against enemy heavy tanks
* The AMLIB can rapidly entrench itself and its light infantry to withstand enemy fire effects
* The AMLIB is self-sufficient for 30 days upon arrival and can use the enemy's logistics against them
* The AMLIB requires only 1/3 of the resupply logistic sorties of the LIBCT
* The AMLIB can avoid land mines on roads by cross-country mobility to resupply itself
* The AMLIB can withstand enemy attacks on resupply convoys and get supplies through with minimal casualties
* The AMLIB can speed vital supplies to lightfighters without exposure and time loss of break-bulk
Conclusion
The LIBCT is not even close to being able to handle its own combat problems but is constantly begging for firepower from others; the Joint TActical Controllers (JTACs) in the HHC are just front men for the very expensive U.S. Air Force to be called in and do very expensive fighter-bomber air strikes that cost the tax payers and costs the Army by having to defend large FOBs with 10, 000 foot runways in the center that translates into at the very least defending 60, 000 foot perimeters continuously 24/7/365 just to keep saboteurs away from blowing up parked air planes. To keep airplanes out of medium machine gun range adds another 2/3rds of a mile on both ends of the runway and so on for things like MANPADS that have 1.5 miles have range that need to be kept away.
In contrast, the AMLIB is like a "FCS Junior" capable of withstanding enemy fires and determining where they come from and taking the enemy out with its own, all-weather indirect and direct firepower means all from their own HT M113 Super Gavin platforms and/or their own BATTLEBOXes arranged in hardened FOBs.
NOTES
www.globalsecurity.org/military/agency/army/bct-infantry.htm
LIBCT
3, 395 men
Vehicles

358

High Mobility Multipurpose Wheeled Vehicles (HMMWVs) (all variants)

234

Medium Tactical Vehicles (MTVs) (all variants)

Engineer Equipment

4

SEE Tractors

1

2.5 Cubic yard bucket loader

Weapon Systems

16

M119A2 105 millimeter Howitzers

28

Tube-launched, Optically tracked, Wire-guided missiles (TOW)

6

M24 Sniper rifles

391

Grenade Launchers

24

Mortars

66

Javelin

Intelligence Systems

1

RQ-7A Shadow 200 Tactical Unmanned Aerial Vehicles (TUAVs)

2

Prophet

signals intelligence systems
Soldiers

Unit

3242

Battalion TOTAL

145

Headquarters and Headquarters Company

311

1 Brigade Troops Battalion

Headquarters and Headquarters Company

Signal Company

Engineer Company

Military Intelligence Company

307

Reconnaissance, Surveillance, and Target Acquisition (RSTA) Battalion

Battalion Headquarters and Headquarters Troop

Reconnaissance Troop (Mounted)

Reconnaissance Troop (Mounted)

Reconnaissance Troop (Dismounted)

660

Infantry Battalion

Headquarters and Headquarters Company

Infantry Rifle Troop (Company)

Infantry Rifle Troop (Company)

Infantry Rifle Troop (Company)

660

Infantry Battalion

Headquarters and Headquarters Company

Infantry Rifle Troop (Company)

Infantry Rifle Troop (Company)

Infantry Rifle Troop (Company)

871

Brigade Support Battalion

Headquarters and Headquarters Company

Forward Support Company

Forward Support Company

Forward Support Company

Forward Support Company

Field Maintenance Company

Distribution Company

Medical Company

288

Field Artillery Battalion

Headquarters and Headquarters Battery
During Operation Desert Storm in Iraq, M113 Gavins had to lead the way because Humvee trucks are too vulnerable and Bradleys not mobile enough--the U.S. Army already has its "Future Scout Vehicle" (FSV)--upgrading its M113s with high technology will make them even better! Everything Captain Tien wants for the FSV can be applied TODAY to existing M113 Gavins!



www.youtube.com/v/RbWbkOkTydk&hl

http://www.combatreform.org/ARMORmarchapril1993.jpg
http://www.combatreform.org/ARMORmarchapril1993page18.jpg
http://www.combatreform.org/ARMORmarchapril1993page19.jpg
http://www.combatreform.org/ARMORmarchapril1993page20.jpg
http://www.combatreform.org/ARMORmarchapril1993page21.jpg

U.S. Army ARMOR Magazine - March-April 1993

The Future Scout Vehicle: A DESERT STORM Endorsement

by Captain John K. Tien

Having introduced three different scout vehicles since the 1970s, the Armor Center has outlined characteristics of the next scout vehicle designed to take U.S. Army reconnaissance into the next century. In its white paper, "Armor 2000 - A balanced Force for the Army of the Future," the Armor Center said this vehicle - the Future Scout Vehicle (FSV) - should have the following characteristics: (1) self-defense weapon; (2) high mobility; (3) lightweight body design, (4) area surveillance tools; (5) long-range communication assets; and (6) NBC countermeasures.[1] Based on my DESERT STORM experiences as an armor task force scout platoon leader, I endorse these six characteristics of the FSV, as well as advocate adding three more features to the vehicle's design: (1) a maintenance design which enables the operator to fix. forward without direct support assistance; (2) sufficient space on board for combat support and command and control assets; and (3) a built-in Identification of Friendly Force system to avoid fratricide incidents. Since the Armor Center published the paper on July 10, 1990, one month prior to the onset of Operation DESERT SHIELD, I believe I can now offer an updated and DESERT STORM-influenced endorsement of the Armor Center's concept of the Future Scout Vehicle.

The first Armor Center characteristic I endorse is the scout vehicle's self defense weapon. My scout platoon consisted of three M113A2 Armored Personnel Carriers and three M901Al Improved TOW Vehicles. I had the

http://www.combatreform.org/ARMORpic1.jpg

Given the mission of visual reconnaissance in the Gulf War, with little need to engage the enemy with heavy firepower, the author's M113s proved surprisingly adequate: Its mobility and ease of maintenance also proved to be assets.

M2 caliber .50 machine gun, the Dragon system, and AT-4s in our store of quick-reaction weapons. In the high-speed mobile warfare of DESERT STORM, the M901Al TOW launchers were basically ineffective; neither could we shoot them on the move, nor could we afford the stationary engagement time. Thus, we could not have quickly destroyed even an enemy armored personnel carrier.

However, that was not our mission. In keeping with current doctrine, my DESERT STORM mission was to engage the enemy with visual reconnaissance and leave direct fire to other segments of the unit.

Therefore, although my platoon was limited in its direct-fire destruction capacity, my battalion commander ensured that we were part of an advance guard that could provide quick reaction tank support. Likewise, when we were screening the flank, the flank tank company provided us with. similar support. When the enemy engaged us on the screen line, it was either by tanks that were to the direct front at ranges greater than 3,000 meters or by indirect fire. Clearly, given the proper support, I needed only self-defense weapons to accomplish my forward and flank screen missions.

The Armor Center cannot, however, make the characteristic of a self-defense weapon a stand-alone one. If the Armor Center wants the FSV to go deep and stay deep, it must couple its self-defense weapon with the ability to escape enemy detection or, if need be, evade enemy direct fire. They must ensure that the vehicle possesses high mobility. This characteristic greatly contributed to my survivability on the DESERT STORM battlefield.

When our brigade fought on Medinah Ridge on 26 February 1991, our task force received enemy artillery across our flank. This artillery bracketed my scout screen line. The initial bursts hit 25 meters to both sides of three of my vehicles. Due to the high mobility of the M113-series vehicle, we were able to quickly push the screen line forward and then toward the main body to evade the enemy artillery. These evasion drills worked to keep the artillery from impacting too close to our thin-skinned vehicles and gave our direct support artillery enough time to use counterfire to neutralize the enemy artillery.

Page 18

The M113's high mobility also came into play during a simple vehicle recovery mission during the cease-fire.

My battalion commander tasked me to take a section of two Bradleys and one M113A2 75 miles north toward Basrah, Iraq, to recover a lost vehicle.

The Bradley led until it hit an unexploded bomblet. The driver in the Bradley was too recessed from the front of his vehicle and could not see to maneuver around the ordnance-littered battlefield. On the other hand, my M113A2 driver, who sat six inches from the front of the vehicle, was easily able to bypass the danger areas. Consequently, I put my "protection-Bradleys" behind me and led the remainder of the mission, having the Bradleys follow in my M113 tracks. High mobility, therefore, was crucial to my vehicles' surviving on the DESERT STORM battlefields.

A feature that is often linked with high mobility is a lightweight design. Such a design was key to the M113 scout series vehicle's success in my task force for two reasons, First, twice as many M113s could go on the Saudi Arabian Heavy Equipment Trucks as M1A1 combat tanks. Consequently, upon my task force's arrival in Saudi Arabia, the task force commander chose my platoon to be the first combat force to leave Al Damman port for Tactical Assembly Area Thompson in the desert. Second, the 13-ton M113 has a 3 mile per gallon fuel efficiency compared to the 0.7 mile/gallon efficiency of the Bradley and 0.3 mile/gallon efficiency of the M1A1 tank. As a result, my platoon refueled only once every 24 hours, whereas the Bradleys needed to refuel every 12 hours and the tanks every 6 hours. In summation, my scout platoon could have made the 300-kilometer VII Corps envelopment sweep without ever refueling. Thus the lightweight design of the M113 gave it an advantage over the larger combat vehicles of the task force in terms of transport and fuel efficiency.

What the Bradley lacks in weight and mobility relative to the M113, the Bradley compensates in terms of night vision as an area surveillance tool. The answer to the Bradley's night sight on the M113 or HMMWV is the PVS-7. This is not a satisfactory answer. The FSV must have a thermal night sight. The thermal sight would enable the scouts to perform during limited visibility times, which is when reconnaissance is most effective.

The fog, rain, and sand during DESERT STORM all degraded the capacity of the PVS-7. The first night of the ground war, I was lead element for the task force's move to its first assault position just south of the town of Al Busayah. There was a driving rain storm through9ut the night which was accentuated by fog during the early morning. The brigade commander changed brigade formations from brigade box to brigade diamond. I had to flex left of the task force trains to our front and find the left flank combat unit of that same task force. The rain

_______________________

http://www.combatreform.org/ARMORpic2.jpg

The author moved his M113s forward when his leading Bradley hit an unexploded bomblet its driver couldn't see. With a driver's position high and in the front of the hull, it was easier to spot and avoid ordnance littering the battlefield.
_______________________

totally washed out my PVS-7s, requiring me to send the lead scout vehicle to move within 50 meters off the flank of the front task force in order to correctly identify when we had reached his left flank. While we made it to the left flank and ultimately the assault position, we had discovered that our area surveillance capabilities were almost nonexistent during a heavy desert downpour at night. If the old scout adage of being the "eyes and ears" of the battalion is to hold true, then the FSV must have both excellent day and night surveillance capabilities.

Linked in with being the "eyes and ears" of the battalion, the scout platoon must be able to communicate what is seen and heard over extended distances to the battalion commander. FM 17-98 states that "because of the extended frontages and distances over which the scout platoon operates, it must rely heavily on effective communication techniques." [2] While, I cannot offer any technological solutions to the problem of long-range communications, I can endorse the need for such a capability based on my DESERT STORM experiences.

Page 19

Due to the importance of staying under brigade command and control, my platoon's primary mission as we crossed the Iraq border was to screen forward and keep our task force linked with the brigade formation. On 23 February 1991, as 1st Armored Division left Forward Assembly Area Garcia north of the Tapline Road and south of the Iraq-Saudi Arabia border, a dust storm reduced our day vision capability to less than 50 meters. Within an hour, the lead tank company that was following my platoon had lost contact with my trail vehicle.

For an hour I vectored the lead company commander to my position on the brigade's left flank with longitude and latitude readings.

The radio was also key at critical graphic control measure sites throughout the battalion's move. I was able to relay every phase line during the battle to the battalion commander enabling him to relay our unit's FLOT to the brigade commander. I was able to pass on key passage of lines and natural obstacle information during the battalion's movement across the Wadi Al Batin, the Tapline Road, and the Iraq-Saudi Arabia border. Our radio capabilities, however, were never challenged by any Iraqi electronic warfare; had the Iraqis jammed us, we would have been impotent in many of our missions. In short, without effective long-range communication assets, we would have failed the majority of our DESERT STORM missions.

Neither did the Iraqis challenge our NBC countermeasures during the ground battle. Similar to electronic warfare, NBC warfare would have rendered my M113-series scout platoon nonfunctional. While we could have survived a short-term MOPP4 environment, the M113 is not equipped to fight in an NBC environment, as is the M1A1 tank. Our answer to the M1A1's overpressure system was simply to go to MOPP4 as

Page 20

the NBC trigger signals hit (e.g. yellow airbursts) and begin the standard M256 kit drills. Fortunately, Saddam Hussein chose note to employ such weapons, and we had to go to MOPP4 only twice during the ground war.

Nevertheless, if the FSV is to go deep and stay deep on a future battlefield in which the laws of land warfare are ignored, the FSV must have effective NBC countermeasures on board.

In addition to the NBC countermeasures and other features the Armor Center lists in its white paper, I would advocate adding three more features to the vehicle: (1) the ability to fix forward, (2) additional load plan space, and (3) a built-in IFF capacity.

Under the current doctrine, the scout platoon will go 4-6 kilometers forward of other friendly assets and even further if employed as part of a divisional cavalry or regimental cavalry troop organization. Given such a separation from its parent unit, the crew must often fend for itself in terms of maintenance support.

During DESERT STORM, my platoon had no attached maintenance assets, and in general, this was a satisfactory arrangement in terms of how we were employed within the formation. One of my vehicles, however, became separated from the task force when its engine malfunctioned and the M113 could not continue forward.

After checking on the crew's condition and life support systems, I told them that follow-on maintenance support would recover them within 48 hours. During the next 24 hours, the sergeant track commander bypassed the electrical fault and used green duct (100 mile per hour) tape to repair the worn, fan belt in the engine. Consequently, he put his vehicle back into operation, albeit a -reduced form of operation, and moved eastward until he linked up with another friendly unit for the remainder of the war. I do not offer this example as operator-level maintenance doctrine, but rather more as a supporting argument to ensure the FSV's mechanical system is not so overly complex that the crew is stranded if just one electrical connection or computer board diode fails.

The FSV's design should also allow for the task force commander to task organize the scouts with additional combat support personnel and command and control assets without adding additional vehicles to the platoon.

FM 71-2 states that the battalion commander will often task organize an engineer NCO with the scouts to assist in obstacle identification and pre-breach operations. [3] PM 71-2 also states that a single forward observer can go forward with the scouts to assist in target identification and call-for-fires. [4] My battalion commander task organized my scout platoon in accordance with both these concepts during DESERT STORM.

Consequently, I had to make room for two additional men, their personal gear, and their equipment. In the case of the engineer, I had each vehicle carrying half of a footlocker of C-4, TNT, and detonation cord. The FO brought three GVS-5s and two radios.

While I was certainly pleased to have such combat support assets, I was already at full strength in terms of personnel. Moreover, I was at maximum space capacity with my own scout platoon combat load plan, which included dragons, AT-4s, and extra Class I, III, and V. In terms of command and control assets, four of my vehicles had the LORAN positioning system mounted, and I tasked all six of my track commanders with tracking the battalion's movement on their 1:250,000 map, which at 4 x 3 feet, covered the left wall of the M113.

Given the scout platoon's mission to act as the forward security force for the task force, as well as provide accurate navigational intelligence, the FSV designers will need to attend to the space capacity and ergodynamics

______________



http://www.combatreform.org/ARMORpic3.jpg

The M113's resemblance to other vehicles used by the enemy in the Gulf War made fratricide a disturbingly real possibility in the heat of rapid operations. The author argues that an effective IFF system should be a must on any future scout vehicle.

-----------------------

of having more than what the MTOE calls for in a scout platoon in terms of men and equipment.

The FSV designers must also deal with the biggest dilemma of the Gulf War: fratricide. Of all friendly vehicles in our task force, my scout platoon most closely resembled the enemy because of two reasons: (1) the positioning of my platoon forward and on the flanks of the unit, and (2) the enemy also had M113-like vehicles. Our unit attempted several solutions to the fratricide problem. We tried using the aircraft panel markers for day recognition and thermalized number 10 coffee cans on our antennas for night recognition. Both were only mildly effective because of the general field conditions.

Their ineffectiveness was particularly evident during one "fog of war" incident which occurred on 27 February 1991. Up until this day, my platoon had been the only force on the brigade's left and northern flank since the start of the ground war. On 27 February, however, the brigade commander moved the mechanized infantry task force to the left flank for further security. He swung them around in a wide arc (at approximately 45 degrees at a distance of 3,000 meters) to ensure that the infantry task force did not become entangled with my task force.

As the mechanized infantry task force's right flank tank company/team oriented towards our M1A1 FLOT, one of the tank gunners immediately identified and lased to a column of enemy vehicles moving in from the northeast toward my task force's M1A1 FLOT. The tank commander, who was also the platoon leader, looked through his gunner's primary sight extension and identified the vehicles as definitely moving toward the friendly FLOT but could not confirm them as friendly or enemy. After calling the spot report in and closing in to a distance of 1,000 meters toward our M1A1 FLOT, the platoon leader was able to identify the vehicles as friendly. What both he and his gunner had seen was my scout platoon in an echelon left moving off the left flank of our M1A1 FLOT. This was not apparent to either Soldier because of our movement formation, our undistinguishable vehicle form, and our lack of any easily identifiable friendly identification.

Other studies have proven that DESERT STORM made fratricide more probable because of our lack of good Identification of Friendly Force (IFF) markings and the distances at which we were engaging perceived enemy vehicles. Undoubtedly, the FSV must go forward with some system of IFF marking.

The Army wants a "ground scout vehicle that can penetrate undetected into areas under enemy control" during both "forward deployed and contingency area operations." To do so, the army needs to make that vehicle light, mobile, and survivable. Survivability will depend an its ability to sustain operations independent of immediate task force support, escape enemy detection, and distinguish itself from enemy vehicles in the form of an IFF system. Based on my DESERT STORM experiences as a task force scout platoon leader, I endorse, with some additions, the Army's current direction it is heading with the Future Scout Vehicle.

Notes

1. "Armor 2000 - A Balanced Force for the Army of the Future". U.S. Army Armor Center, Fort Knox. Ky., 10 July 1990, p. 14.

2. FM 17-98, Scout Platoon. HQ, Department of the Army, Washington, D.C., October 1987, p. 2-60.

3. FM 71-2, The Tank and Mechanized Infantry Battalion Task Force. Department of the Army, Washington, D.C., September 1988, p. 3-44.

4. Ibid.

5. Armor 2000. p. 14.

-------------------

Captain John K. Tien wrote this article based on his experience as the task force scout platoon leader for 4th Battalion, 70th Armor, 2nd Brigade, 1st Armored Division, which fought in the battle of Medinah Ridge during Operation DESERT STORM.

He is a 1987 graduate of the U.S. Military Academy and received a degree in Political Science from Oxford University as a Rhodes Scholar. A graduate of the AOAC, AOBC, Airborne, and French Commando Courses, he served as a tank platoon leader, scout platoon leader, and battalion adjutant for 470th Armor in Erlangen, Germany. He is currently assigned to the 2nd Armored Division at Fort Hood.

Afghan Logistics Math

32, 000 x U.S. troops in Afghanistan

70, 000 x ISO shipping containers

This translates to roughly 2 x ISO shipping containers PER MAN.

A 20-foot ISO shipping container can carry up to roughly 10, 000 pounds of supplies so two of them means 20, 000 pounds of supplies total for one year per man.

Food

365 days @ 3 meals-a-day = 1, 095 pounds of food

Water

Assuming the worst that water has to be shipped in and cannot be gathered from local wells;

365 days @ 7 gallons of water-a-day = 2, 555 gallons @ 6 pounds per gallon = 15, 330 pounds

Ammo

1, 095 pounds of food + 15, 330 pounds of water = 16, 425 pounds subtracted from 20, 000 pounds leaves 3, 575 pounds for ammunition

30 rounds of 5.56mm = 1 pound

3, 575 pounds = 107, 250 rounds of 5.56mm

A basic load on a mission is roughly 300 rounds or 10 x 30 round magazines. Thus, each man in Afghanistan would have about enough ammo to shoot through 1 basic load each day (357)!

So we must ask how much of these containers are JP-8 fuel if we have already maxed-out their sorties for food, water, ammo? Does fuel come by air? or does water come locally and our sortie figures for water should be used for fuel?

Fortifications

If 70, 000 containers a year are shuttled into Afghanistan, why do we still have troops living in flimsy tents and not BATTLEBOXes made from the ISOs?

www.combatreform.org/battleboxes.htm

Time.com
December 9, 2008

How The Taliban Hopes To Choke U.S. Afghanistan Mission

By Mark Thompson, Washington

Perhaps the Taliban are observing the old military axiom that amateurs study tactics, while professionals study logistics. In a pair of attacks over the weekend in northwest Pakistan, militants destroyed more than 150 Humvees and other vehicles bound for U.S. troops and allies fighting in Afghanistan - the third attack on NATO supply lines inside a month. Those attacks have highlighted an ongoing vulnerability along the overland routes through mountain passes along the Afghanistan-Pakistan frontier that are used to transport more than 75% of the supplies sent by the U.S. to its 32,000 troops in Afghanistan. So, as President-elect Barack Obama prepares to send more troops to join the fight in Afghanistan, Pentagon planners are scrambling to figure out how to keep those already there - and the anticipated reinforcements - supplied with food, fuel, bullets and everything else a modern army needs.

"Without adequate sustainment, the operational deployment cannot maintain constant pressure on the enemy," Lieutenant Christopher Manganaro, a young U.S. officer in Afghanistan, has written in the professional journal Army Logistics. And the Pentagon can't do it all with airplanes. "Few airfields in Afghanistan can support aircraft larger than a C-130," Manganaro added, "limiting the number of high-value items that U.S. Army units can transport by air." (See pictures of NATO troops in Afghanistan.)

There is no sharper contrast between the wars in Iraq and Afghanistan than their supply routes. In Iraq, the U.S. military basically owns the skies and roads that run from Kuwait into Iraq, through which nearly all supplies flow. But that's hardly the case in Pakistan, where most goods arrive at the Indian Ocean port of Karachi and then are shipped over land, often to Peshawar. Then they're funneled through the Khyber Pass into Afghanistan, 40 miles away. Pakistan is plagued with hit-and-run militancy even in some of its major cities, and everything west of Peshawar is pretty much enemy territory.

Militants hijacked a convoy of more than a dozen vehicles nearly a month ago, and last week 22 trucks were destroyed by fire at a truck stop. U.S. military officials downplay the impact of recent attacks, noting that about 350 supply vehicles travel the route every day. Still, they're nervous enough to have begun looking for alternatives.

That's because the choke point in the Khyber Pass is an attractive target for the enemy. Marine General James Cartwright, vice chairman of the Joint Chiefs, was asked in September how much trouble his forces in Afghanistan would be in if Islamabad shut down supply lines through Pakistan. "It would be challenging to sustain our presence," he answered. "It is very difficult then to get to this landlocked nation in a way that would provide the quantity of resources that we need, particularly as we see ourselves growing." Bearing in mind projected future deployments, the U.S. will need to deliver up to 70,000 shipping containers (15% of them refrigerated) a year to its troops in Afghanistan.

The U.S. has recently tested alternate supply lines, and "we're working our way through to understand rail, pipelines, customs, what would it take, are they there in a sufficient scale to allow us to do this? And so we're working this one pretty hard," Cartwright added. The impact of a shutdown triggered by Taliban attacks would have the same result.

And the logistical needs that will accompany the doubling of the U.S. troop contingent over the next year or so makes securing supply lines even more urgent. "The larger the force, the greater the need" for security, Defense Secretary Robert Gates told a congressional panel Sept. 23. But the challenge of Afghanistan's rugged terrain has long been a key weapon for locals eager to keep foreigners at bay. The Afghans drove the British out through the Khyber Pass more than a century ago, killing more than 16,000. And they forced out the Soviet Union in 1989, following a 10-year occupation that cost the Red Army 15,000 men.

"The [latest] strike is going to embolden those who see the loss of 150 vehicles as a pretty big blow," says Anthony Zinni, a former Marine general who once headed U.S. Central Command, which includes Afghanistan. "It's going to inspire more bad people."

Stephen Biddle, a military expert with the Council on Foreign Relations who recently returned from Afghanistan, believes the militants' goal is to slowly bleed U.S. troops. But a complete shutdown of the Pakistani routes by the insurgents would force the Pakistan military to act more forcefully than it has until now.

"[The Pakistan-based militants] don't want to do anything that would bring the government down on them like a ton of bricks," Biddle surmises. "But it's entirely plausible they could ramp the violence up slowly in an attempt to squeeze the U.S. in Afghanistan."

The alternative supply routes being investigated by the U.S. military run through the Caucasus and the former Soviet "stans" of Central Asia. "The route studies exist for alternative supply lines through the Caucasus, but they're wildly expensive," says a retired military officer now serving on Obama's Pentagon transition team. The U.S. Transportation Command issued a notice to transport companies in September, saying "strikes, border delays, accidents and pilferage" in Pakistan and "attacks and armed hijackings" in Afghanistan make the current route dangerous.

The Pentagon wants to require that 90% of the goods shipped over alternate routes be delivered by deadlines ranging from 30 to 45 days. It's also demanding a "cargo loss rate" of less than 1% due to "pilferage, accident, spoilage, attacks and acts of God." No doubt the Taliban will love that last category.