PRE-EMPT NUCLEAR WAR ON THE ASIAN CONTINENT

The Current India-Pakistani conflict dates back for many decades to 1947. The best place to start however, is the 1971 Indo/Pakistani War. The war began with Pakistan persecuting millions of people in the nation formerly called "East Pakistan". These people fled the intolerance of the Muslims there went into India. India waited for the UN to do something and after weeks of inaction decided to plan on invading East Pakistan so the six million refuges could return. After Pakistan attacked, they had the "green light" but little time to act before the Super-powers would intervene and stop the fighting. Both sides knew as in all modern wars, that time is their main enemy. The Pakistanis airlifted 2 Infantry Divisions to East Pakistan. They tried to catch the IAF on the ground like the Israelis had hit the Arabs in 1967, but the IAF aircraft were in dispersed, hardenened shelters. The Air War pitted a handful of IAF pilots in Folland Gnats and MIG-21s with guns versus PAF F-86 Sabres and F-104 Starfighters with both guns and Sidewinder AAMs. The results were legendary.
What is exceptional is the way India skillfully fought the war with brillant operational maneuver, while the East Pakistani's dug in expecting a head-on attack. The Indian commanders realized that their enemy would try to use the extremely wide rivers there as a natural defense, fleeing to the high ground in between. The Indian invasion along multiple accesses deceived the Pakistani's into thinking they were coming head-on when actually they went behind, bypassing the fortified towns and villages and took the key terrain the Pakistani's were counting on first: Dhaka.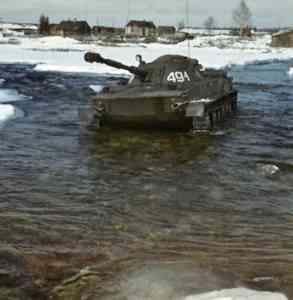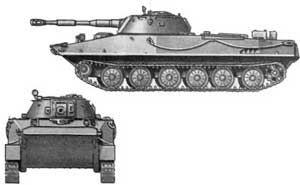 To do this, the Indians used PT-76 amphibious light tanks and bridging gear from the Russians to win by maneuver warfare.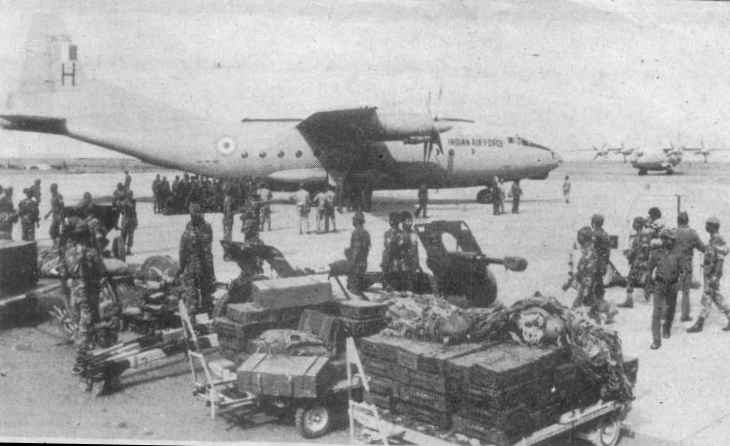 As the Pakistanis realized their error, an Airborne operation by IAF transport aircraft dropped Paratroopers at Tangail to prevent retreating Pakistani Soldiers from entering Dhaka where they could have re-organised for a last stand. The sea avenue of retreat was cut-off by the Indian Navy with missile patrol boat attacks and a conventional deck aircraft carrier.

Meanwhile, in the West, India counter-attacked the West Pakistan Army to keep those forces tied down as an "economy of force" measure. The Indian Army was to seize as much terrain as possible and yield none. Bitter fighting and key operational mistakes by higher level commanders led to a stalemate where a single 2LT in a burning tank saved the day for an entire Army, and a pair of attack jets stopped an armored advance when the latter forgot about securing the air. This armored advance failed to account by reconnaissance for the traversability of the fine Indian Desert sands which are unpassable to wheeled vehicles.

This lightening victory created a nation called Bangladesh and this defeat surely must irritate Pakistan continully for the last 25+ years. What we need to remember is this was in 1971, five years before Col. DePuy created AIRLAND battle doctrine for the U.S. Army and nine years before William S. Lind created Manuever Warfare doctrine for the mc. The India Army is professional and to be respected, we would do well to emulate their AFV river crossing operational maneuver capabilities with our own M113A3 Gavins since it took us 3 days of struggle just to cross the Sava river without a shot fired in opposition, and remember the Airborne is an arm for operational maneuver, not just logistics base seizure. We should be wary of going crazy for wheeled AFVs in light of the Pakistani debacle in the untraversable western deserts of India.

Captain Adam Geibel writes about the Indian use of amphibious tanks in the May/June 2001 issue of U.S. Army ARMOR magazine:

PT-76 Light Tank in the Indo-Pakistani Wars: the amphibious armor advantage

Today, we could put a 20-90mm gun stabilized turret system on the M113A3 AmphiGavin and have an even better capability than the PT-76! ...from the ocean.....too....restoring the bunker-busting capability we lost when the M728 Combat Engineer Vehicle (CEV) was retired and not replaced.

Thus, in light of both Pakistan and India having the nuclear bomb, its clear that in order to perserve peace something must be done to keep both sides from provoking each other. India with her size and expertise could be tempted to over-running contested territory or Pakistan itself in the hopes of getting a more moderate regime in power. The Pakistani's can be expected to have no restraint if cornered and would go nuclear. Then you have China to the North, allied with Pakistan and hostile to India with an even larger nuclear arsenal, and the largest standing army in the world. The best cure here is prevention.

Build a DMZ fortified between the two countries, like the Morice Line, the French built in the '60s.

2. Man the DMZ with U.S. and neutral nation Peacekeepers.

3. Set up an anti-ballistic missile defense system along the DMZ to deter both countries from shooting nuclear missiles at each other. We can begin with Patriot Pac-3s made famous in the Gulf War shooting down SCUD SSMs. If either country knew that one of their few nuclear warheads would only get intercepted if shot, they would be less likely to use them. Install the "red phones" between the two countries leaders to deter miscalulations.

4. Get an aggressive peace negotiator into the region, like Richard Holbrook who got the fighting to stop in Bosnia.

The lives we will save are our own by preventing those with desires for vain glory and territorial acquisition from getting a chance to work their evil deeds. reocities.com/Pentagon/Quarters/2116/bosnia.htm

Global Intelligence Update
Red Alert
June 9, 1998

Denials only Bolster the Idea that Israel Aided Indian Nuclear Program

One of the side bars to the Indo-Pakistani story has been the recurrent claim that Israel was behind the development of the Indian nuclear weapons program. Some stories have gone so far as to claim that Israeli attack aircraft, based in India, were poised to attack Pakistani nuclear facilities in a raid reminiscent of the Israeli attack on Iraqi nuclear reactors in 1981. Now the claims have become even more extreme. Some Pakistani media are claiming that Yasir Arafat warned Pakistan of the impending attack. Since it is unlikely that Arafat would have been informed by Israel of any planned attack, the story is clearly untrue, unless Arafat has penetrated Israeli military secrets so deeply that he had access to this information. It is not, however, the truthfulness of the report that is important, as much as what the report tells us of the developing dynamic in the region.

The Pakistanis--facing a hostile India, an Afghanistan torn by an endless civil war and an Iran, which is backing the other side in that war--feel genuinely isolated. Having alienated the United States, Pakistan is now heavily dependent on China, which is separated by the Himalayas and is therefore fairly irrelevant to the situation on the ground. The bomb provides Pakistan with a way out of its geopolitical isolation. By portraying its bomb as an "Islamic" bomb, rather than as a purely Pakistani invention, Pakistan generates a great deal of support among the Arab masses, moved by pride. By allowing it to appear that Israel created the Indian bomb, that Israel was considering an attack on Pakistan from India, and indeed, that Arafat himself warned the Pakistanis about the impending attack, Pakistan identifies itself with Arab aspirations. This limits Iranian actions against Pakistan, forcing Iran to be more favorably inclined toward Pakistani claims.

Thus, the propaganda campaign makes a great deal of sense from Pakistan's point of view. It is also quite dangerous. Therefore, this weekend, India, Israel and indeed Pakistan took steps to try to limit the more extreme impulses arising from the Pakistani campaign. According to the PTI News Agency, for example, a spokesman for the External Affairs Ministry in India admitted that Israel had "interacted" with India in various fields, but denied that they had anything to do with India's nuclear program. The claim was less than persuasive in that it noted that Indian nuclear and missile scientists had regularly visited Israel.

In a similarly unconvincing spirit, the Pakistani Information Minister told Israeli television that the reports of a near-attack by Israel on Pakistan was disinformation distributed by Indian and Western press and not by Pakistan. He also emphasized that Pakistan's bomb did not have a religious dimension and that it should not, therefore, be referred to as an "Islamic" bomb. Syed also made it clear that Pakistan does not and will not threaten Israel with the bomb: "We hope that no other country would feel threatened by Pakistan's nuclear program, since Pakistan has no aggressive intentions against any other country, we hope that no other country will have any aggressive intentions toward Pakistan."

The Israeli newspaper Hatzofe made the best case against the notion of Israeli collusion with India. First, while the Begin Doctrine does hold that Israel will prevent the introduction of nuclear weapons to the region, Pakistan is not part of the region and Israel has neither the interest nor resources to police the entire world. Second, Israel does not have that long a reach and the claim that Israeli aircraft could reach Pakistan is a "myth" that should not be encouraged. Finally, and most important, Israel would never give nuclear secrets to a country (India) undergoing so much domestic upheaval.

So we have the Indians claiming no collaboration in spite of admissions that Indian scientists had been in Israel; the Pakistanis denying that it was an Islamic bomb, in spite of the fact that Pakistani media trumpeted it as such; and Israel claiming not only that Pakistan is not part of its region, but also that Pakistan is beyond the reach of Israel's forces.

Two things emerge from this performance. First, we are now indeed convinced that Israel did have a great deal to do with the Indian nuclear program. Second, it is clear that all concerned have gone to the brink and not liked what they have seen. All three countries have worked hard to reduce tensions this weekend, arguing for the proposition that the presence of nuclear weapons is a sobering experience that tends to stabilize, rather than destabilize a region.

An interesting sidelight reveals itself. If Israel was indeed responsible to some extent for the Indian nuclear program, then this might affect U.S.- Israel relations. If we are to believe Washington's public statements, it regards the Indian tests as a serious challenge to its policy. If Israel is, in fact, behind these policies at a time when tensions between the U.S. and Israel are high due to differences over the peace process, then India's decision to go public with its capabilities couldn't come at a worse time for Israel. This may be the most important outcome of this entire affair.

Hiding from the spies in the sky

http://online.guardian.co.uk/pic.html

Duncan Campbell, The Guardian, 4 June 1998 --

In January 1993, former CIA analyst and defence scientist Allen Thomson, who retired last year to Texas, wrote a detailed study showing how the U.S. strategy of depending on a few, expensive satellites for reconnaissance was flawed. With 13 years' experience in the CIA, Thomson warned that "the presumption that reconnaissance satellites can operate covertly is obsolete".

REPORTS FAULTS C-I-A ON INDIAN NUKES
http://www.fas.org/irp/news/1998/06/980609-cia.htm

09 June 1998 -- Voice of America
THE CENTRAL INTELLIGENCE AGENCY HAS SUFFERED A NUMBER OF INTELLIGENCE FAILURES IN RECENT YEARS. THE MOST RECENT IS THE FAILURE TO PROVIDE WARNING OF THE RECENT INDIAN NUCLEAR TESTS.

Jeremiah News Conference -- 02 June 1998 -- http://www.fas.org/irp/cia/product/jeremiah.html

The identification of the Indian nuclear test preparations posed a difficult collection problem and a difficult analytical problem. In addition, they took pains to avoid any characteristics that they may have learned were of value to us, and the test preparations they made in 1995/96. I suppose my bottom line is that both the intelligence and the policy communities had an underlying mindset going into these tests that the BJP would behave as we behave.

INTELLIGENCE FAILURE REPORT
http://www.fas.org/irp/news/1998/06/980602-fail.htm

Voice of America 02 June 1998 --
A NEW REPORT SAYS AMERICAN INTELLIGENCE FAILED TO PREDICT INDIA'S NUCLEAR TESTS BECAUSE THEY WERE DISORGANIZED AND THEY MISUNDERSTOOD INDIA.

PRESS STATEMENT BY THE DIRECTOR OF CENTRAL INTELLIGENCE GEORGE J. TENET ON THE RELEASE OF THE JEREMIAH REPORT -- 02 June 1998 --
http://www.fas.org/irp/cia/news/pr060298.html

I asked Admiral Jeremiah to take a hard look at the Intelligence Community's performance on India. He did exactly that. He identified problems that impeded our performance on India and warned us of weaknesses that could reduce our effectiveness in the future-- if we do not correct them now.

Future threats to the Department of Defense information systems, including the year 2000 problems

SENATE ARMED SERVICES COMMITTEE June 4, 1998 http://www.fas.org/irp/congress/1998_hr/98060401_ppo.html

John J. Hamre, Deputy Secretary of Defense

INDIA HACKERS
http://www.fas.org/irp/news/1998/06/980608-hack2.htm

Voice of America 08 June 1998 --
OFFICIALS WHO RUN INDIA'S NUCLEAR PROGRAM
SAY REPORTS COMPUTER HACKERS PENETRATED
THEIR COMPUTERS ARE GREATLY EXAGGERATED.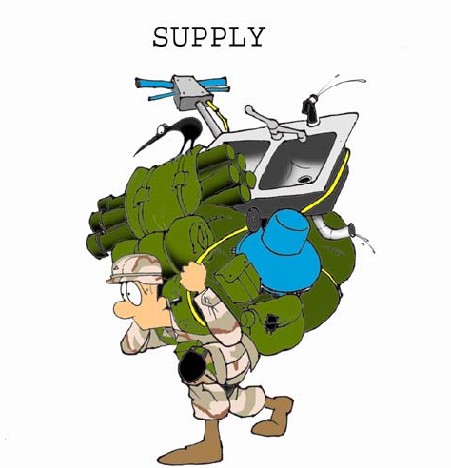 Want Pvt Murphy in your pocket?

Return to U.S. Army Airborne Equipment Shop