We Like Goldfinger: Could He Have Been Redeemed?
By Mike Sparks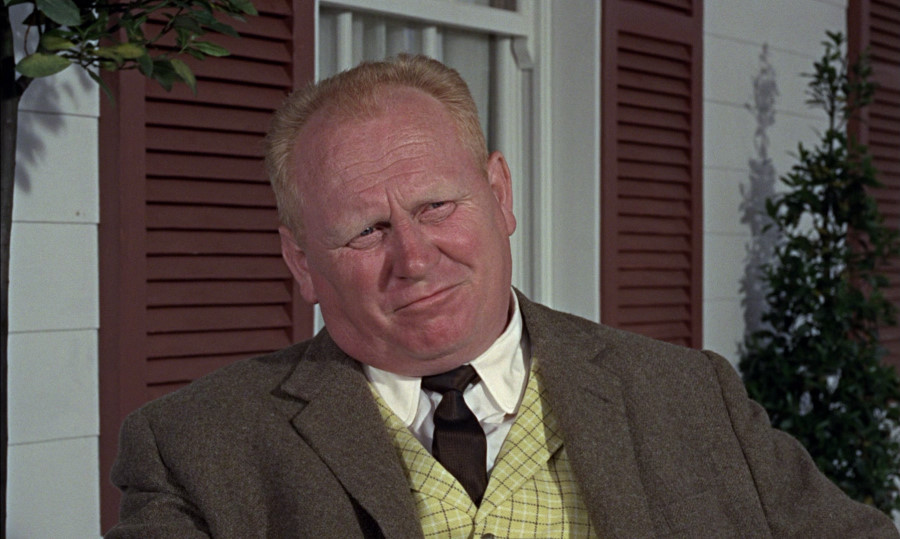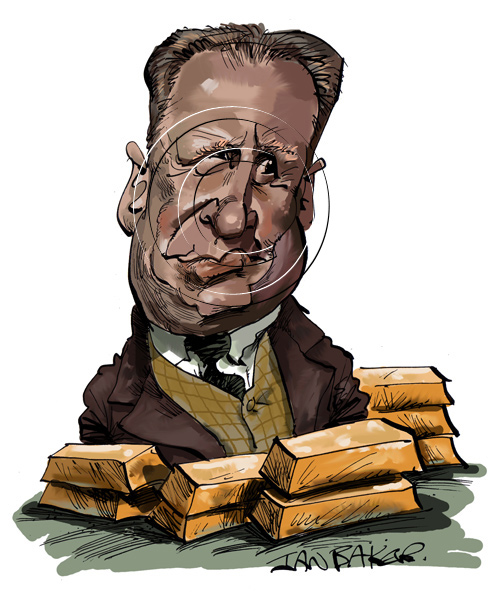 I have to admit it, that Goldfinger is my favorite James Bond evil villain.
John Cox does a great job revealing why in his excellent article; "James Bond and the Oedipus Complex: The Subtext of Goldfinger"
http://commanderbond.net/1369/below-the-surface-james-bond-and-the-oedipus-complex.html
Goldfinger VBOOK Playlist:

www.youtube.com/view_play_list?p=C2967C0419E2AA14
Reports are that Ian Fleming's neighbor architect Erno Goldfinger pissed him off with his modernistic building style, so to get back at him, he named the villain after him. Do you see a resemblance to Gert Frobe from the movie?
Goldfinger vs. Fleming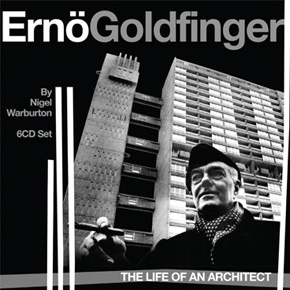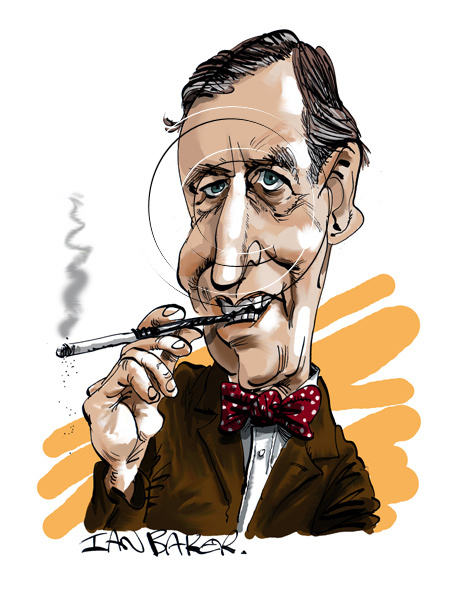 Goldfinger is James Bond's Father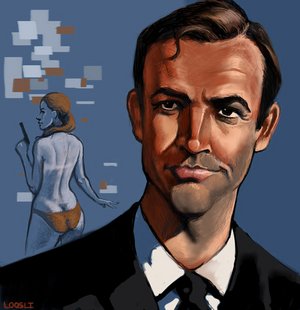 Essentially, when James Bond meets Goldfinger in Miami and confronts him about his card cheating, a little of the scoundrel in him is revealed when he demands to be paid handsomely and to "borrow" the latter's girlfriend Jill Masterton.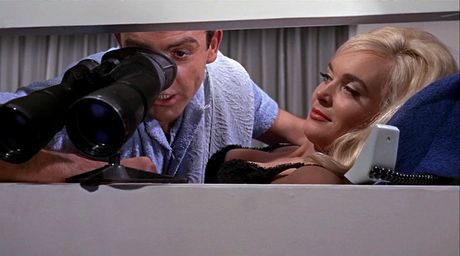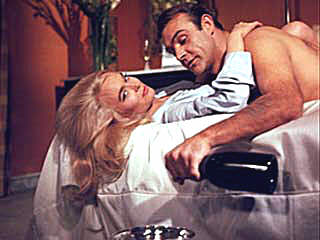 Bond is saying to Goldfinger, "I like your style and want what you have got". This impresses Goldfinger as a compliment to him, and the under-handed way Bond goes about getting riches and love reminds him of himself. Goldfinger now has a son. He is now a proud father of a rogue in his own image. What follows better in the book than the movie, is Goldfinger tries to set up the poor man Bond with gold and money as they spar with each other over golf. They talk of going to Canada and living there.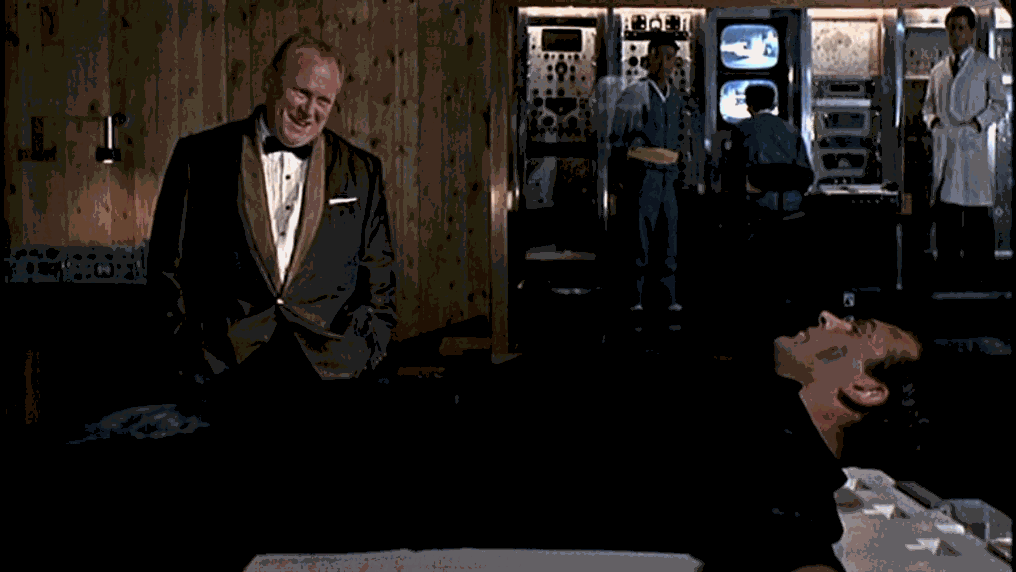 When Bond is later caught spying on his smuggling operation, he could cut him in two, but he doesn't--and the first possible explanation is using him under ENEMY CONTROL which I explain in detail below: combatreform.org/goldfingersfirstwarning.htm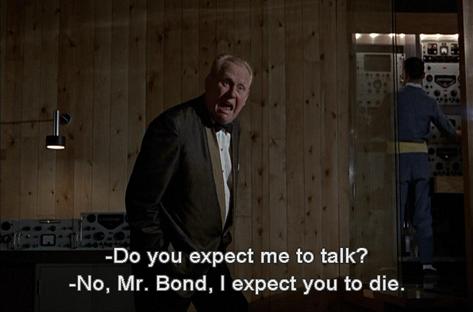 However the stronger reason that is way above those who still persist that "Goldfinger should just pop him", is that GOLDFINGER LIKES JAMES BOND. As a son. This is actually quite a touching thing. We know later, that Pussy Galore likes James Bond, too. Both Goldfinger and Pussy Galore like James Bond's persona and style. This is a good thing. As the story progresses in the book, Goldfinger has Bond and Tilly Masterton act as his staff in preparation for Operation GRAND SLAM--the assault on Fort Knox for its gold.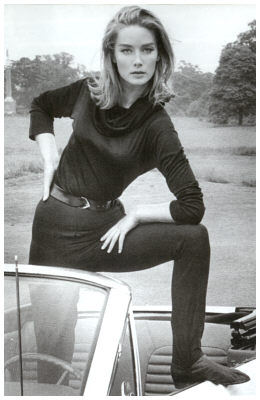 The Warning to Not Love Things More than People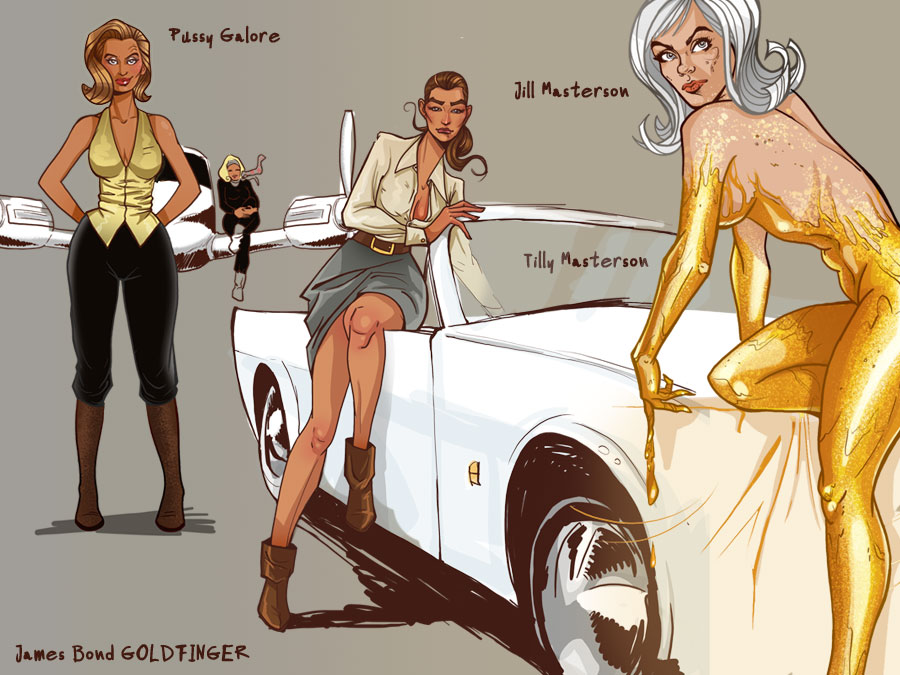 What's REALLY interesting and furthering the father/son friendship angle is that Goldfinger offers Bond $1M in gold for his help and Masterton, $500K. The question is would he have actually given it to them IN GOLD if Bond hadn't thwarted his plans? In other words, does Goldfinger love material things more than people?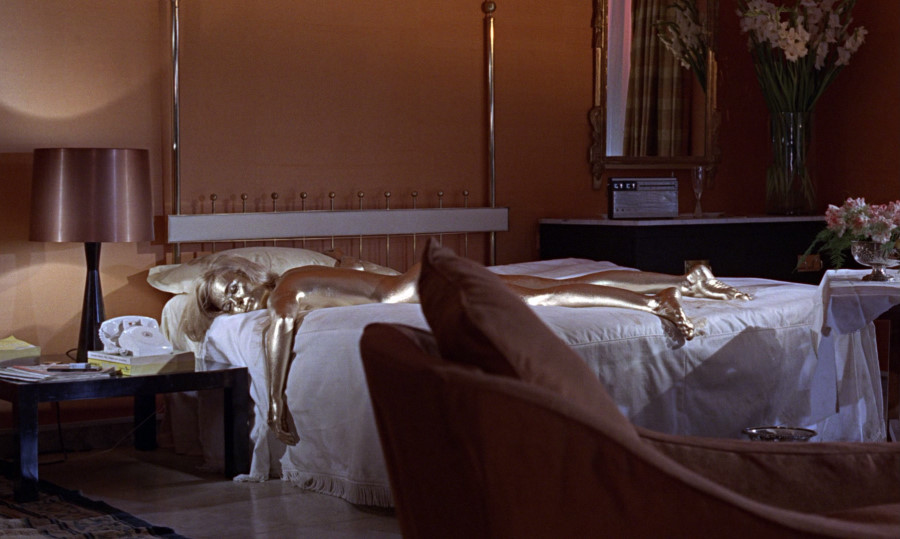 We know Goldfinger immediately murdered the gangsters who said "no!" to participating in his plan. We know he killed Jill in gold paint for betraying him in Miami. Could Goldfinger ever part with any gold?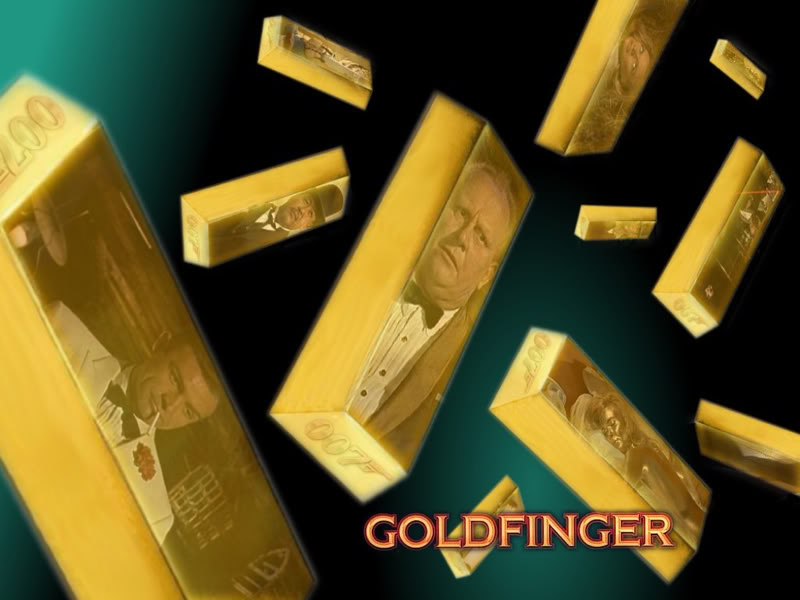 So maybe yet another sub-plot in Goldfinger is a warning to us not to be obsessed with material things--gold itself doesn't provide love--it does shine and look cool, if you got to paint it all over a nude woman to get sexual satisfaction then its not the thing--people are the thing. So maybe Goldfinger is just confused? We see a lot of ourselves in him; he is strangely a sympathetic character, a lot of us long to be rich, so rich that we never have to worry about everything, yet Goldfinger has more than this yet never has enough. Clearly, he is a modern day version of the Aesop fable of King Midas who wished everything he touched would turn to gold and ended up having no people left around him. Do we even teach the Midas and other Aesop fables in school anymore or just play American Idol get-rich-doing-nothing videos?
Let's Consider an Alternate Goldfinger Ending
Goldfinger is also a story about redemption. In the beginning of the book, a brother's sister falls into drug addiction and he creates a drug lab to supply her in a misguided love for her. Bond blows up the lab and makes him stop and to get his sister the help she needs to get off the addiction. Maybe Goldfinger is ADDICTED TO GOLD?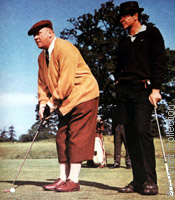 Let's say that after Bond comes under enemy control and starts to work with him, he plays a game of golf with him--without cheating. As he does this, he tells him, "Look, Goldfinger (dad). You are a successful businessman. You have more than enough gold to satisfy your fetish. However, your pawn shops are stealing it from poor people all over England who are hungry and trying to pay their bills".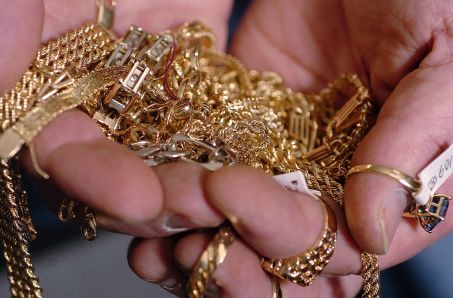 "Yes, Mr. Bond but if they handled their money better they wouldn't have to".
"Goldfinger, not everyone in society can play the role of jeweler, some have to milk the cows and mow the grass so you can eat ice cream and play golf. It's all-reciprocal. If you refuse to reciprocate, you threaten to break the whole system down. And why? England welcomed you in open arms from Russia. If it weren't for England, Hitler would have over-run Russia. We didn't have to tell Hitler to stop or else--as he was on his way to Russia through Poland".
"What would you have me to do, Mr. Bond?"
"Stop what you are doing. You like me and you have taken me under your wing as a son. I am an orphan, so it's not lost on me. You can be a kind man. Why don't you go to Canada and build orphanages and save all the James Bonds out there, find yourself a lady to help her? You can paint her in gold if you like all you want".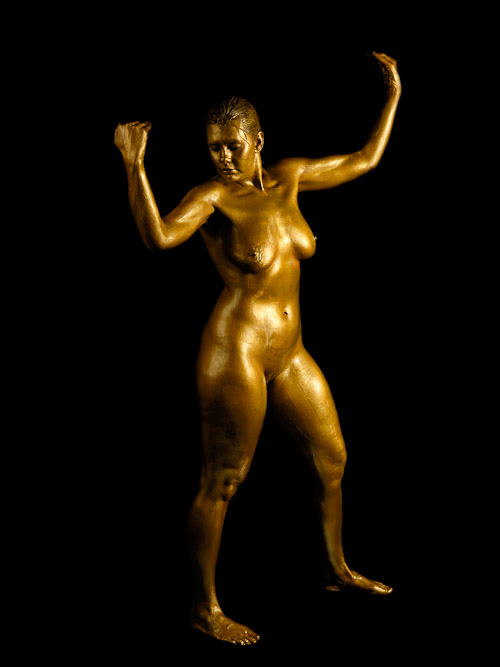 "What about SMERSH? They will kill me. I have their gold. I killed Tilly's sister."
"I know, in most circumstances you should go to prison or be put to death. But you could do a great deal more good for the free world if you help me trap the Mafia in your upcoming caper and smash SMERSH. Pay Tilly the $500K you promised her and apologize".
Goldfinger's Alternate Ending: A Thrilling End--Still.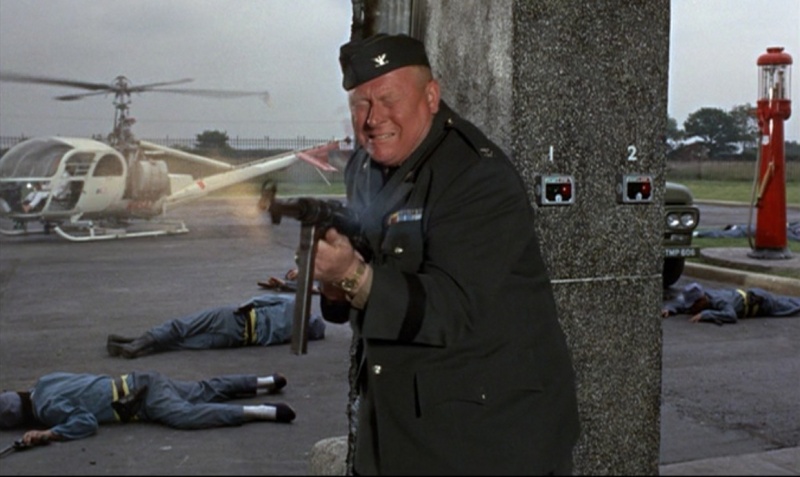 As thrilling as Bond fighting Oddjob and/or Goldfinger in the plane at the very end (best movie ending ever), a Bond-Goldfinger-Galore Operation GRAND SLAM could be even more thrilling....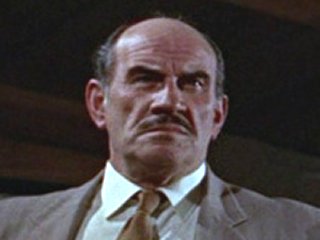 As the mafia leaders are rounded up at Fort Knox by U.S. Army Soldiers after pretending to be put asleep by tainted water, Goldfinger escapes by train to the Soviet cruiser and loads up his personal stock of gold.
The cruiser is allowed to leave Norfolk, Virginia at high speed and make its way to Murmansk--but the Royal Navy has been alerted and will intercept it. Goldfinger suggests to his SMERSH controllers to meet him on the ship off the Azores islands with all their top agents grabbing the gold and dispersing it by seaplanes and submarines.
The Russian seaplanes land and submarines surface by the cruiser and as the SMERSH agents board, James Bond and Royal Marine Commandos ram the cruiser with a stealth ship and board her; a battle ensues and the SMERSH agents are killed and the gold recovered.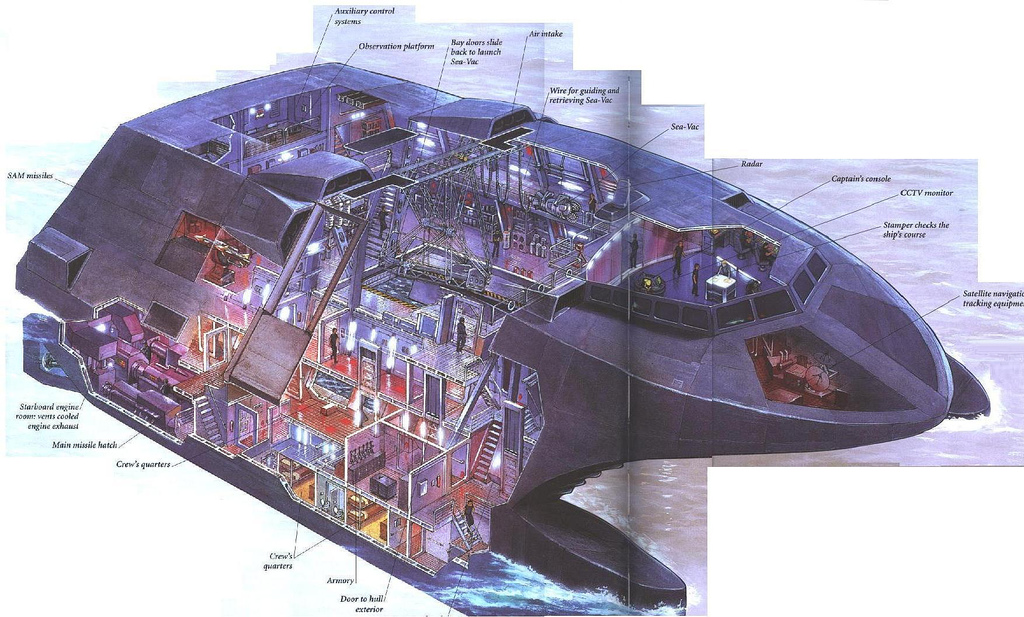 The Soviets later report the ship had an explosion and sank at sea. One seaplane escapes but Bond/Pussy get into a dogfight and shoot it down--but their plane is stricken and crash-lands into the water.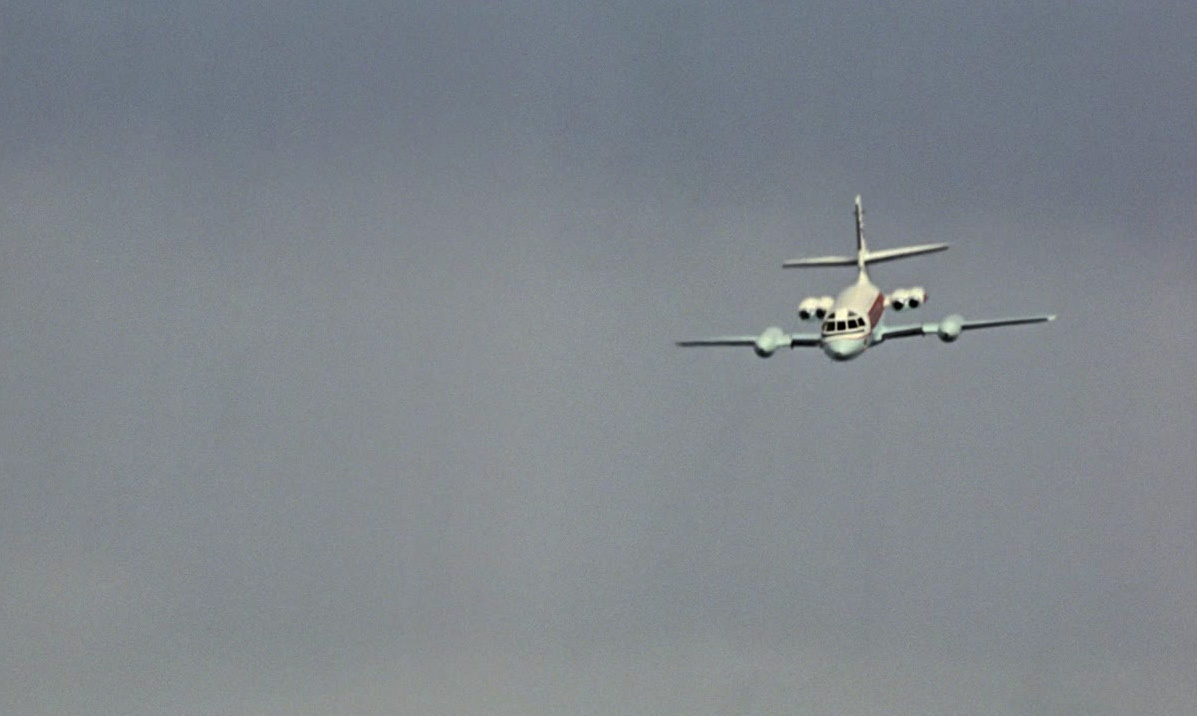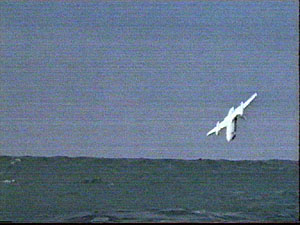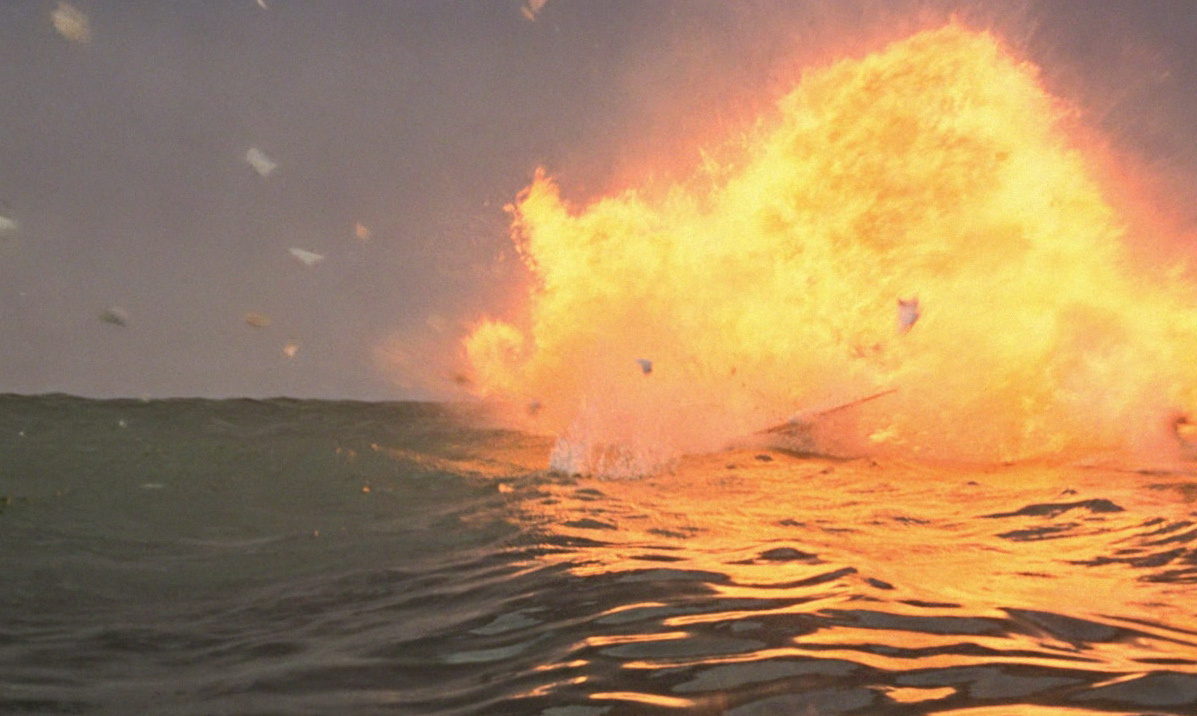 Goldfinger goes to Canada and builds gold-colored orphanages with kids wearing gold-colored uniforms, Oddjob teaches them judo--and Pussy & Bond visit them. They were able to survive the encounter but had to "survive" on a deserted island for awhile before being rescued.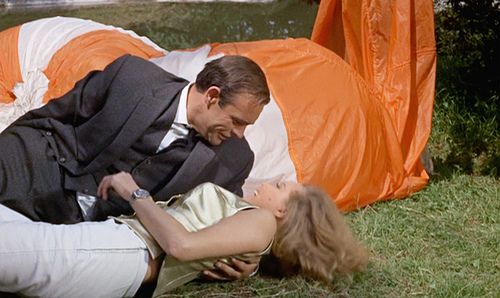 Goldfinger
He's the man, the man with the Midas touch
A spider's touch
Such a cold finger
Beckons you to enter his web of sin
But don't go in

Golden words he will pour in your ear
But his lies can't disguise what you fear
For a golden girl knows when he's kissed her
It's the kiss of death ...

From Mister Goldfinger
Pretty girl, beware of his heart of gold
This heart is cold

Golden words he will pour in your ear
But his lies can't disguise what you fear
For a golden girl knows when he's kissed her
It's the kiss of death ...

From Mister Goldfinger
Pretty girl, beware of his heart of gold
This heart is cold
He loves only gold
Only gold
He loves gold
He loves only gold
Only gold
He loves gold