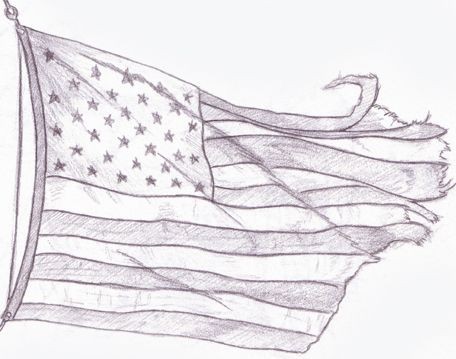 American non-chalance must stop! Life is serious! Look and act the part!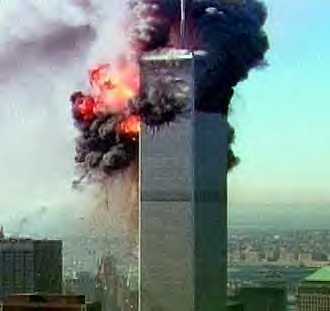 ---
American flag in peril artwork by Chris Ashby www.elusive-concept.com
Theory: Earlier Egyptair Flight 990 pilot suicide to gain life insurance money was inspiration by Bin Laden group to replicate using multiple suicide pilot teams to strike multiple targets in the U.S. using large jet airliners; leading terrorist leader Osama Bin Laden, a civil engineer aware of structural design was obsessed with bringing down the World Trade Center (WTC) towers as a symbol of U.S. power and showboating his expertise; its probable that the small light airplane diving into a large crowd of people at a sporting event was early on considered as a course of action and could be a "Phase II" series of attacks after America returns to "normalcy" after the "Phase I" jetliner suicide attacks
Observation: commercial airline situation has steadily deteriorated with congestion and air rage over the past 5 years; historically Aviation community full of smug non-chalance and denial, terrorists sensed this and took advantage of it. When hijackers knife a stewardess and herd 50+ passengers into the back of the airplane to gain control of the cockpit, its time for all the passengers on board to attack them and to take responsibility for their own defense not sit back and wish for someone else to do it. When a building is on fire, its time to leave the area completely not stand around and watch the spectacle. If you are not helping people escape, get out of the way of those that are. Don't email and cell phone loved ones in SAFETY while you are in DANGER, GET OUT OF DANGER. Federal regulations must mandate that all Buildings above the reach of fire ladders must have escape parachutes for people to jump to safety not to their deaths. Americans need to be ALERT and not give flight training to foreigners and to report suspicious activities to the police.
What we can DO about it: the police-state option is not the right answer, but we need to think a little deeper why we are in the mess we are in, and why that is being offered as the answer.
The reason is that the prevailing PC, ("Politically Correct") liberal or ("Patriotically Correct") conservative mindset is that the U.S. citizen is an underling, an unprofessional who should stay out of direct participation in our government and any serious issues. These liberals DO NOT have the Constitutional world-view of our founding fathers that the CITIZEN is an enlightened individual who can and should take responsibility for his own life, THE GOVERNMENT MUST DO IT. The erosion of direct U.S. citizen involvement in national affairs has been on-going since the 1963 assassination of President John F. Kennedy by a small group of professionals inside the U.S. Government who because of the ongoing Cold War with the Soviet communists wanted secret government to direct the nation's actions and not have to build consensus through the more difficult to educate and rally American public. This is why the heroics of Flight 93 at stopping the hijackers has taken a "back-seat" in the media by subtle pooh-poohing and focusing on the human interest of the heroes instead of the goodness of the mechanics of their resistance. The media is NOT saying what they did is a good idea and should be emulated. We are saying it is a good idea; but remember this goes against the thinking of the big government, little citizen liberals (closet totalitarians). Some problems like internal security for a 3,000 mile long nation with 270 million people are TOO BIG for small groups to solve; no matter how well funded and expert. The cult of the small group of secret professionals doing all our dirty work while overtly we are free to work our butts off to keep a consumerist economy going foiled by the rank/file being able to goof off at ease without worry of security to repel threats must end if America is to survive.
The following are just some of the preventive measures we can take short of becoming a police state; most of which cost little to our native civil liberties. We should undertake them rather than the typical media crypto-fascist "talking head" answers and endless wailing to this week's attack.
1. Planes can crash
a. They must be viewed as potential weapons---in essence human directed cruise missiles, they are dangerous flying objects whether they crash by accident or terrorist acts; www.combatreform.com/escape.htm
In fact, Yousef Ramzi, believed to be a senior commander within Bin Laden's group Al-Queda, undertook in 1993 the "coordinated" (the appropriate PC word use here) assault of 12 airliners of which several were to crash into U.S. targets. This conspiracy (again the appropriate word use here) was uncovered by the U.S. Why it's discovery wasn't institutionalized into security precautions thereby foiling much of yesterday's loss is beyond us. Another example of the ineptitude of much of our non-chalant national leadership and why small groups of people acting without the direct involvement of the entire American public at large are inadequate for large problems.
b. People on board must have escape mechanisms--parachutes and smoke hoods (www.combatreform.com/parachute.htm)
c. Planes must be designed and Federal government mandated to be crash-worthy (Singer Aaliyah crash)
d. Planes must be designed with recovery parachutes to save crew, prevent crashes in event of pilot, engine and airframe failure; pilots could disable plane to prevent its use as terrorist weapon especially if they knew plane had escape mechanisms and/or a recovery parachute(s)
All of these measures historically were considered and some even instituted in previous eras of the airline industry. The Federal government at one time considered the airline industry similar to it's maritime industry and required many planes to be fitted for military transportation scenarios. For instance, the 747 was early on designed to carry a number of early American light tanks (still a good idea: www.geocities.com/strategicmaneuver).
Today, as in the maritime industry, "FREE TRADE" globalists have gutted the institutional controls over such development. Thus, airplanes today are less military worthy in relative terms than 30 years ago. All of these proposals could be instituted through the re-adoption of a "Merchant Aerospace" policy.
2. Planes can be skyjacked
a. Pilots must be armed/trained with pistols with non-fuselage penetrating bullets
The travesty is that we have known since 1964 that suicidal gunman can take-over airliners and dive them into the ground, yet despite countless incidents, in 2000 the FAA REVOKED the ability of pilots to carry guns, making it obvious that they are part of the 9/11 conspiracy.
Here is the run-down:
In 1964, a suicidal man shot the pilots of an airliner and crashed the plane, killing everyone on board (see article below). The year was 1964. It was a time when getting aboard a commercial airliner was much easier than today. You paid your money, walked through a gate (then often across the tarmac) and boarded the plane. No X-rays, no security check points, no guards. The wave of hijackings to Cuba was still to come, only to be followed by terrorists hijackings and even worse beyond that.
We also know this type of suicide airliner skyjack happened again and again, yet the FAA revoked the ability of aircrew to carry pistols shortly before 9/11/2001!
It wasn't until the 9/11 attacks that locking and sturdy flight cockpit doors were mandated by the non-chalant American government/people.
What's sickening to me is we also have a depressurization problem in our aging airliners world-wide as the Greek tragedy shows; IMHO there has to be a way that stewards/stewardesses/air marshals to grab an emergency air bottle and get into the flight deck to take control of the plane and get it under 10K to revive the pilots.
www.check-six.com/Crash_Sites/PAL_Flight_773_crash_site.htm
The Crash of Pacific Air Lines Flight #773

(Near San Ramon, Calif.)
May 7, 1964

It was a time when we all thought nobody was crazy enough to take a gun aboard a airliner and threaten to kill people, let alone actually shoot someone. Well on Pacific Air Lines Flight 773, that's exactly what happened.

According to newspaper accounts of the time, Francisco Gonzales would constantly threaten people, especially members of his family. He said that they would die alongside him, by his hand.

But what brought about his problems? Gonzales, 27, had been a member of the Philippine yachting team at the 1960 Olympics. However, by 1964 he was having trouble with his wife and also had accumulated a fair amount of debt. Then one day he apparently decided he had finally had enough. But rather than kill those around him as he had threaten, for some unknown reason, he chose to try to help his wife instead.

According to the accident report, FBI investigators uncovered that Gonzales had advised both friends and relatives that he would die either Wednesday, the 6th of May, or Thursday, the 7th of May. He referred to his impending death on a daily basis throughout the week preceding the accident.

Then, on the evening of the May 6th, Gonzales purchased a Smith and Wesson .357 magnum in a gun shop.

After arriving at the San Francisco Airport, Gonzales took out two insurance policies totaling a $105,000. Then, shortly before boarding the flight to Reno, he displayed his gun to numerous friends at the airport and told one person he intended to shoot himself. He then boarded the flight to Reno, with a ticket to return the next day aboard Pacific Air Lines Flight 773. Newspaper accounts of the time give conflicting total amounts, but Gonzales may have had as much as $160,000 in life insurance at the time of the crash. That was a small fortune at the time especially considering it was an era when an average home in the San Francisco Bay Area could be bought for less than $25,000.

Once in Reno, Gonzales spent the night visiting various gambling establishments. At one place a casino employee asked how he was doing, to which Gonzales replied, "It would not make any difference after tomorrow." Several people recalled seeing Gonzales carrying a small package while in Reno. A janitor at a gambling club where Gonzales was known to have spent a part of the evening discovered a cardboard carton for a Smith and Wesson .357 Magnum revolver and a gun cleaning kit in the wastepaper container. Both of these items were identified later by the seller as part of Gonzales' purchase on the preceding evening.

Then is was time for the return trip. Gonzales went to the airport, and boarded the plane which was headed first for a stop in Stockton, when on to San Francisco. According to witnesses who got off the plane in Stockton, Gonzales was seated right behind the cockpit door.

But Gonzales didn't act immediately. Why didn't he act sooner while the airliner was over the Sierras? Why did he wait until the airliner was almost to San Francisco? We'll probably never know. But about the time the Fairchild F-27A (N2770R) with 43 other souls aboard, started to descend for its landing, Gonzales pulled out his gun and kicked his way into the cockpit. Once in there, he raised the gun and put a bullet into the back of the pilot's head. Ernest Clark, 52, was dead. At 6:48 the aircraft radioed its last message. First officer Raymond Andress was heard saying, "Skipper's shot. We've been shot. Trying to help." There were more shots as Gonzales turned to the co-pilot and shot him.
What is needed in a case, such as a plane hijacking or a school shooting, is a resolution to meet evil with immediate force. If someone is attacked, they should scream to everyone the necessary information to come to their aid:
"He has a knife! HELP! Knife!"
We clearly are not thinking in terms of group action to aid one another because we do not RESPECT DANGER but instead want to wish it to go away handled by someone else--an "expert". We have become a bunch of passive, introverted mental pansies listening to our CDs when we should be men of external, physical action. View the film, "Demolition Man" for more insights. The "information age" of mental awareness doesn't "cut it" when confronted with a man with a physical knife. This introversion and fantasy disconnect from reality also manifests itself when emailing and cell phone calling loved ones TO REASSURE THEM when you should be getting your physical ass out of the physically burning building so YOU DON'T DIE and really upset the loved ones.
The airliner captain should "bounce" the airplane with a rapid control yoke manipulation so that whoever is unbuckled in the cabin is slammed against the roof. He should then call for pissed off passengers to beat the crap out of the evildoers. The passengers should rush the attackers. Some may die in the counterattack, but all (and many others) may die if they sit and do nothing. The solution is not to disarm ourselves (either through taking our physical means to resist or by sapping our collective will) but rather to arm ourselves with the determination to confront evil personally and accept the responsibilities of freedom.
Adults protect children; Men protect women; the strong protect the weak. As King Arthur may have said, Not might is right; Might FOR Right! We must not allow evil to triumph. This does not mean we take the law into our own hands and unjustly attack the innocent, but when evil is in front of you, plainly doing wrong, you take immediate action to stop it.
b. Male flight attendants must be trained in unarmed and armed combat to handle air rage, hijackers armed or unarmed to preserve flight crew integrity (the Sky Marshall system has failed miserably--we must have protection means on EVERY plane)
c. Bullet-proof flight crew doors/walls/floors to keep the flight controls in the hands of the aircrew and not skyjackers must be retrofited to all airliners like Israeli airline El Al does
Again, in an earlier period, airplane pilots and stewards were considered part of the Military Reserve, and during the age of the draft were obviously military trained. Many pilots, and assistants wore side-arms (pistols). However, the expansion of the global trade into nations inimical to American values and outside of old alliances, was undertaken with the concession that we would DISBAR our pilots from carrying side-arms into those foreign territories. Over time, those concessions have been institutionalized across the country. Another example of how Globalism and Cultural Deconstruction have occurred simultaneously in leaving our nation unprotected and weakened.
d. Americans at large must wake up and take action to defend themselves and not sit back like complacent sheep, the United Flight 93 crash into PA by heroic passengers trying to stop the terrs from crashing the plane into a populated target is inspiring
e. Those who have criminal records and foreigners fitting a terrorist profile should not be allowed to receive flight training since planes can be used as weapons.
Of course, right now the FBI is conducting contrary to Attorney General Ashcroft's previous idiotic PC orders, "Racial Profiling" in rounding up terrorists, aliens, and seditionists. This is instructive in telling us "racial profiling" is indeed a useful tool. Finally, if any civil liberties are to be curtailed it should be that of foreigners and criminals, not us fellow citizens. In fact, had they been so curtailed, the terrorists would never have received flight training.
f. Todd Beamer, Thomas Burnett and Jeremy Glick---HERO passengers cell phoned their wives after the hijack of Flight 93 and found out about the other airliner suicide attacks, figured out that their plane was going to be used as a weapon and decided with one other HERO to stop the mother fuckers from using the plane to kill thousands on the ground and SUCCEEDED in crashing the plane in a rural area away from innocent people. Beamer, Glick and Burnett should be awarded the MILITARY Congressional Medal of Honor (CMH) not a wimpy civilian Presidential Medal of Freedom immediately. If necessary, enlist them posthumously into the U.S. Army as privates to make them eligible for the CMH.
g. Teach self-defense in the public high schools: "Three or more, take him to the floor"
A previous generation both in school and family, encouraged it's young to practice the martial arms and sports. Junior ROTC, Cadet Training, boxing, wrestling, karate, judo, and marksmanship were all former PT requirements for most public school and college students. Today, both the schools, government, and media have united to both denigrate such training and when conducted by the family or individuals to call such people "Wackos" or "Timothy McVeighs".
It may be feel-good mythology foisted on us by the 9/11 attack conspirators, but in the case of one alleged airplane attack, we have an example of three individuals whose both natural instincts, family breeding and likely private training caused them to rise up against these terrorists saving thousands of lives. They must remembered forever in the annals of American History as "True Grits", individuals who we should instruct our young to emulate.
Indeed, had anyone of the number of alleged passengers in the 9/11 attack's planes had basic training exercises like Fairbane's "Get Tough" and "Kill or Be Killed" personal combat manuals, it's likely much of what happened would have not occurred. This tragedy should be instructive in us learning basic personal combat and teaching it to our young and fellow Americans.
Since this web page was made we've had dozens of hostage takers who simply wanted to kill a bunch of people or opened fire "go postal" to kill unarmed people. Guns are not "death rays"; if you are not in the barrel's immediate line of fire you will not be hit by bullets if its fired---if you grab a gun from an attacker you actually have more leverage on it than he does; we need to start teaching our kids--yes kids---that if there are 3 or more of them taken hostage by a single gunmen, like never getting into a car---YOU DO NOT GO ALONG AS A HOSTAGE, BUT YOU ATTACK HIM IMMEDIATELY TO TAKE HIS GUN AWAY. The chances are he is NOT going to trade you for money, he's rounding you up to slaughter you and everyone with you. The recent Amish school house massacre was a travesty in that he released several ADULTS before systematically gunning down the kids. IF ALL OF THE HOSTAGES HAD ATTACKED HIM SIMULTANEOUSLY HE WOULD HAVE BEEN OVER-POWERED. Its time to stop being naive victims. Fight back.
---
Guns are not deathrays...if you are not in their line of fire the one holder the gun is at a leveraged disadvantaged. Its about time we fight back and stop walking like sheep to our deaths. KIds are told NEVER GET INTO A KIDNAPPERS CAR AT ANY COST, the same should apply to gunmen: DON'T LET A GUNMAN HERD YOU ANYWHERE...SWARM HIM NOW! Acting like sheep, its only going to get worse.

http://articles.news.aol.com/news/_a/texas-students-taught-to-fight-if-gunman/20061013234109990023?ncid=NWS00010000000001
Updated: 02:05 AM EDT

Texas Students Taught to Fight if Gunman Enters Class By JEFF CARLTON, AP http://ar.atwola.com/link/93179288/1493634693/aoladp?target=_blank&border=0

Robin Browne, Response Options/APTeachers from Burleson Independent School district's Norwood Elementary in Texas participate in a drill called the swarm technique. It is believed to be the first school system to train all its teachers and students to fight back a gunman.

BURLESON, Texas (Oct. 14) - Youngsters in a suburban Fort Worth school district are being taught not to sit there like good boys and girls with their hands folded if a gunman invades the classroom, but to rush him and hit him with everything they got - books, pencils, legs and arms.

"Getting under desks and praying for rescue from professionals is not a recipe for success," said Robin Browne, a major in the British Army reserve and an instructor for Response Options, the company providing the training to the Burleson schools.

That kind of fight-back advice is all but unheard of among schools, and some fear it will get children killed.

But school officials in Burleson said they are drawing on the lessons learned from a string of disasters such as Columbine in 1999 and the Amish schoolhouse attack in Pennsylvania last week.

The school system in this working-class suburb of about 26,000 is believed to be the first in America to train all its teachers and students to fight back, Browne said. At Burleson - which has 10 schools and about 8,500 students - the training covers various emergencies, such as tornadoes, fires and situations where first aid is required. Among the lessons: Use a belt as a sling for broken bones, and shoelaces make good tourniquets. Students are also instructed not to comply with a gunman's orders, and to take him down. Browne recommends students and teachers "react immediately to the sight of a gun by picking up anything and everything and throwing it at the head and body of the attacker and making as much noise as possible. Go toward him as fast as we can and bring them down." Response Options trains students and teachers to "lock onto the attacker's limbs and use their body weight," Browne said. Everyday classroom objects, such as paperbacks and pencils, can become weapons.

"We show them they can win," he said. "The fact that someone walks into a classroom with a gun does not make them a god. Five or six seventh-grade kids and a 95-pound art teacher can basically challenge, bring down and immobilize a 200-pound man with a gun."

The fight-back training parallels the change in thinking that has occurred since Sept. 11, 2001, when United Flight 93 made it clear that the usual advice during a hijacking - Don't try to be a hero, and no one will get hurt - no longer holds. Flight attendants and passengers are now encouraged to rush the cockpit.

Similarly, women and youngsters are often told by safety experts to kick, scream and claw they way out during a rape attempt or a child-snatching.

In 1998 in Oregon, a 17-year-old high school wrestling star with a bullet in his chest stopped a rampage by tackling a teenager who had opened fire in the cafeteria. The gunman killed two students, as well as his parents, and 22 other were wounded.

Hilda Quiroz of the National School Safety Center, a nonprofit advocacy group in California, said she knows of no other school system in the country that is offering fight-back training, and found the strategy at Burleson troubling.

"If kids are saved, then this is the most wonderful thing in the world. If kids are killed, people are going to wonder who's to blame," she said. "How much common sense will a student have in a time of panic?"

Terry Grisham, spokesman for the Tarrant County Sheriff's Department, said he, too, had concerns, though he had not seen details of the program.

"You're telling kids to do what a tactical officer is trained to do, and they have a lot of guns and ballistic shields," he said. "If my school was teaching that, I'd be upset, frankly." [YES, THEY'RE DOING SOMETHING YOU CANNOT DO AND BOTHERING YOUR EGO]

Some students said they appreciate the training. "It's harder to hit a moving target than a target that is standing still," said 14-year-old Jessica Justice, who received the training over the summer during freshman orientation at Burleson High.

William Lassiter, manager of the North Carolina-based Center for Prevention of School Violence, said past attacks indicate that fighting back, at least by teachers and staff, has its merits. "At Columbine, teachers told students to get down and get on the floors, and gunmen went around and shot people on the floors," Lassiter said. "I know this sounds chaotic and I know it doesn't sound like a great solution, but it's better than leaving them there to get shot." Lassiter questioned, however, whether students should be included in the fight-back training:

"That's going to scare the you-know-what out of them."

Most of the freshman class at Burleson's high school underwent instruction during orientation, and eventually all Burleson students will receive some training, even the elementary school children.

"We want them to know if Miss Valley says to run out of the room screaming, that is exactly what they need to do," said Jeanie Gilbert, district director of emergency management. She said students and teachers should have "a fighting chance in every situation."

"It's terribly sad that when I get up in the morning that I have to wonder what may happen today either in our area or in the nation," Gilbert said. "Something that happens in Pennsylvania has that ripple effect across the country."

Burleson High Principal Paul Cash said he has received no complaints from parents about the training. Stacy Vaughn, the president of the Parent-Teacher Organization at Norwood Elementary in Burleson, supports the program. "I feel like our kids should be armed with the information that these types of possibilities exist," Vaughn said.

10-14-06 02:58 EDT
---
Don't be surprised if there's a government backlash on this, they want us all to be sheep so THEY CAN PUSH US AROUND, too.

3. Buildings can be attacked

a. GET OUT OF DANGER FIRST. If you are dead, NOTHING follows. If a World Trade Center is composed of TWO buildings and one is attacked, since the likely goal is to destroy BOTH, after one is attacked, GET OUT OF THE SECOND BUILDING despite what some pooh-poohing security spokesman says over the PA system--YOU HAVE RESPONSIBILITY FOR YOUR OWN LIFE! IF YOU ARE IN DANGER DEFEND IT. Don't email or cell phone a loved one miles away who are SAFE, get YOURSELF out of immediate PHYSICAL DANGER. Leave the building. Leave the immediate area. Then call and email all you want after you are alive and safe.

b. ALL U.S. military buildings and bases must be manned by armed Soldiers at all times--its a mistake to restore U.S. flights and public gatherings like sports events without a major security fix. If terrorists could learn how to fly jet airliners to hijack and crash them into buildings, why not use pilot skills to dive several small planes into a 60,000+ crowd packed into a baseball or football stadium?

c. ALL flights should be cancelled, especially small plane rentals from unsecure small airports all across the country until security measures can improve significantly.

d. ALL large public gatherings should be postponed until further notice.

Its highly likely that a Phase II of terrorist attacks could take place as we try to return to business-as-usual.

Sporting events must not allow small light planes to fly overhead

e. Police helicopters and light planes with machine guns must fly overhead to be able to shoot down anyone trying to dive or attack a sports stadium crowd

f. Includes barriers to stop anti-ground vehicle bombs and anti-aircraft barrage balloons and weapons

g. EVERY U.S. home must have a sealed room and emergency supplies stored to be prepared for a WMD attack; the return of Civil Defense

www.combatreform.com/wishful.htm
www.combatreform.com/nbc.htm

h. ALL U.S. military personnel must have NBC gear in their POV so they can actually make it to their duty stations from home

i. Large public gathering places/buildings must be defended more vigorously than they are now to include terrorist attack aimed to get mass casualties

4. Multiple story buildings can catch fire and collapse when "helped" with explosives by saboteurs/terrorists

a. Fires uncontrolled can weaken steel causing floors to collapse, releasing the tremendous potential energy used to erect them--no more than 2 hours of time available for evacuation/rescue, its disappointing that NYC firefighters were not aware of this, and structural engineers did not immediately offer this insight to prevent rescue workers being inside when the WTC towers collapsed

b. Federal regulations must insist that each floor above 10 must have building escape parachutes (BEPs) for every person likely to be on it (occupancy rating) at any given time so they can jump to safety in event stairwells are blocked by fires/smoke below

NO!
Actual log of 911 calls from WTC to Brooklyn Command Post
08:47:22 BLDG EXPLOSION
08:48:03 EXPLOSION ON TOP OF WORLD TRADE
08:48:07 PLANE INTO TOP OF BLDG
the date was Sept. 11 and incident No. 0727 was flashing onto the screen before the citywide dispatcher for the Fire Department's Emergency Medical Service in downtown Brooklyn.
The times registered when each call was logged. The codes and abbreviations were the same as for a fender bender or a kitchen fire. MC was a male caller. FC a female caller. STS stood for states, or says.
8:45 AM: Smoke billows from 1 World Trade Center after it is hit by first hijacked jet.
08:50:12 MC STS PLANE JUST FLEW INTO WORL TRADE CENTER---POSS COMMERCIAL AIRPLANE
08:50:22 FC STS WTC BLEW UP
08:50:29 FC STS SME AS ABV
The dispatcher was already sending ambulances to the scene. The screen recorded the arrival of Mario Santoro and Keith Fairben, who would be among the eight emergency medical people listed as missing.
08:50:46 #8027 SANTORO EMT...#8001 FAIRBEN EMT...@01 WORLD TRADE CENTER. The screen kept flashing summaries of 911 calls received by police operators, at first mostly from people far enough away to immediately register what had happened.
08:52:53 FC STS BIG HOLE IN THE RIGHT SIDE
08:53:28 MC STS SOMEONE FELL OUT OF BUILDING
Then the screen flashed the first calls from inside 1 World Trade Center.
08:56:44 MC STS HE IS ON THE 87 FLR--STS 4 PERSON THERE W HIM--STS THERE IS FIRE
08:56:57 FROM FLR 47 ANON FC STATS BLDG SHAKED AND SMELLS GAS
One caller gave the name Hanley. The list of the missing would include a Christopher Hanley, who had been attending a Risk Water Conference at Windows on the World.
08:57:02 MC HANLEY STS SMOKE ON THE 106 FLR...PEOPLE CANNOT GET DOWN
Other calls came from the floors just below.
08:57:26 PEOPLE SCREAMING IN BACKGROUND--STS CANNOT BREATHE---POSS SMOKE COMING THRU THE DOOR---FLR 103... TRAPPED.
08:57:54 MC LUTNICK STS...SMOKE ON 104 FLR
Lutnick was apparently Gary Lutnick, of the bond trading firm Cantor Fitzgerald. He was the brother of the firm's chairman, Howard Lutnik, who had not yet arrived because he took his son to the first day of school.
08:58:52 CALLER STS ML CAME THR THE WINDOW
08:59:17 MC WILLIAM FRM 86 FLR--CEILING COLLAPSED
The dispatcher continued to send EMTs and paramedics, including two more who would never return, Yamel Merino and Carlos Lillo.
08:59:22 #4124 Merino
08:59:25 #3723 Lillo
The calls kept coming, giving floors and room numbers where even the bravest rescuer could not reach.
09:01:34 MC STS 104 FLR STS THERE ARE 12 PEOPLE STUCK AT LOC
09:01:53 FC STS HER SON AND ANOTHER MALE IS TRAPPED IN ROOM 8617.
09:02:10 FC CALLER STS PEOPLE ARE TRAPPED ON TOP OF BLDG---STS NEED SOMEONE TOP OF LOC
09:03:11 MC STS WANTED TO KNOW HOW TO GET OUT OF BUILDING
More calls came from Cantor Fitzgerald, where 655 employees would go missing. These would include Ian Schneider, 45-year-old father of three.
09:03:12 MC SCHNEIDER STS ON 105 FLR THERE IS SMOKE W A LOT OF PERSONS INSIDE There was also young Richard Caggiano.
09:04:14 MC CAGGIANO...STS PEOPLE TRAPPED ON THE 104 FLR...IN BACK ROOM...STS 35-40 PEOPLE
By then, the smoke had reached the lower floors.
09:04:24 MC STS TRAPPED ON FLR 22---HOLE IN HALLWAY---SMOKE COMING IN---UNABLE TO BREATHE---MC STATES WILL BREAK WINDOW
The calls kept coming from those above.
09:04:50 MC---STS 103 FLR--CANT GET OUT---FIRE ON FLR...PEOPLE GETTING SICK
A report from police aviation flashed across the dispatcher's screen.
09:05:03 AIR SEA #14 PEOPLE FALLING OUT OF BUILDING
Person after person jumped. The next police report marked the end of hope for those on the uppermost floors.
09:06:41 AIR SEA #14 UNABLE TO LAND ON ROOF
Call after call after call came from the trapped.
09:07:40 CALL FLR 103--ROOM 130---APPROX 30 PEOPLE---LOTS OF SMOKE---FC IS PREGNANT.
Second Horror
Eleven seconds later, an official notification flashed on the screen.
9:10 AM: Fire and debris explode from the second tower.
09:07:51 SECOND PLANE HIT THE SECOND BUILDING...UNK EXTENT OF INJ
The calls kept coming from the first building.
09:08:02 FC SCREAMING
09:08:15 FC STS WORLD TRADE ON FIRE---STS FIRE DEPARTMENT NEEDED TO PUT OUT FIRE
09:07:10 JUMPER
09:09:14 MC STS HE'S IN THE OFFICE WITH 40 TO 60 PEOPLE---UNSURE WHICH WAY TO GO Now, the first calls came from the second building
09:09:21 MC STS 2WTC---PEOPLE ARE JUMPING OUT THE SIDE OF A LRG HOLE---POSS NO ONE CATCHING THEM
The towers were now twins in terror.
09:07:25 MC STS DIFF BREATHING AT LOC
09:09:43 ON FLR 104--MC STS HIS WIFE IS ON THE 91 FL---STS STAIRS ARE ALL BLOCKED---STS WORRIED ABOUT HIS WIFE
09:08:22 STUCK OCCP ELEV ON 104 FLR---PEOPLE IN ELEV
09:11:30 FC STS POSS FEM IN WHEEL CHAIR ON 68TH FL...POSS ALONE
09:11:55 FC STS SON IS IN WORLD TRADE CENTER--STS IN RM 8617 FLOOR 86
09:12:18 MC STS ON 106 FLR ABOUT 100 PEOPLE IN ROOM---NEED DIRECTIONS ON HOW TO STAY ALIVE
The call summaries were interspersed with with notations of arriving ambulances and police reports of airport shutdowns, bridge closures and evacuations of public buildings.
09:13:52 100 FL FC UNABLE TO ID EXACT LOCATION NEEDS HELP
09:14:25 1 PP AND GRACIE MANSION BEEN EVACUATED
09:14:52 FC STS 100 FL---UNABLE TO SPEAK
09:15:34 SEVERAL JUMPERS FROM THE WINDOW AT 1 WORLD TRADE CENTER 09:16:06 HAVE UN BUILDING EVACUATED FORTHWITH
09:16:55 ALL MUNICIPAL BUILDINGS---TO BE EVACUATED
09:17:20 MC STS HE CAN'T GET OUT---1 WORLD TRADE CENTER
09:17:39 MC STS ON 105 FLR...STAIRS COLLAPSE
09:19:16 EMPIRE STATE BUILDING IS BEING EVACUATED
09:19:20 120 PEOPLE TRAPPED ON 106TH FL A LOT OF SMOKE NOT SEEING FIRE...CAN'T GO DOWN OR UP THE STAIRS
The screen then reported a desperate scramble to nowhere.
09:19:58 EVACUATION TO THE TOP FLR OF WORLD TRADE CENTER Trapped
The calls scrolled on and on.
09:21:31 FC STS THEY ARE IN STAIRWAY C...ON 82ND FLR...STS DRS ARE LOCKED AT LOC...STS NEED SOMEONE TO OPEN DOOR
09:23:05 MC STS HES ON 84 FLR---NUMBER 2 TOWER---CAN'T BREATHE---CALLER DISCONNECTED. 09:23:28 FC STS SHE SAW PERSON IN THE BUILDING. THE PERSON IS WAVING
09:24:54 MC STS STAIRWAY COLLASPE ON 105 FLR
09:25:28 MC...STS TRAPPED IN ROOM ON 103 FLR...STS DOORS ARE HOT
09:27:33 FC DIANA STS HUSBAND FRIEND TONY IS STILL ALIVE ON THE 101 FLR
09:28:42 FC STS SOMEONE WAVING A WHT FLAG 1ST BLDG THAT WAS HIT---10 FLR DOWN FRM THE TOP
09:32:14 2 WORLD TRADE---105 FLR---PEOPLE TRAPPED---OPEN ROOF TO GAIN ACCESS.
09:36:33 FC STS THEY ARE STUCK IN THE ELEVATOR...STS THEY ARE DYING.

The screen reported the approach of an airplane.
09:37:35 AIRCRAFT IS MILITARY
09:38:52 MC COSGROVE STS CALLED BEFORE STS HE NEEDS HELP STS CANT FIND STAIRCASE TO GET OUT OF LOC STS PEOPLE NEED HELP ON 105 FLR
09:39:25 MILITARY AIRCRAFT--- ENFORCING NO FLY ZONE
09:40:45 MC STS PEOPLE PASSING OUT
09:42:04 PEOPLE STILL JUMPING OFF THE TOWER
09:39:40 FC MELISSA STS FLR VERY HOT NO DOOR STS SHE'S GOING (TO) DIE...STILL ON PHONE...WANT TO CALL MOTHER
More people trapped, more people jumping, and then a first hint of what was to come.
09:47:15 FC STS 2 WORLD TRADE CENTER---FLR 105---STS FLOOR UNDERNEATH HER ---COLLAPSE
The screen scrolled on.
09:47:23 ML WAVING JACKET...ML JUST JUMPED
09:49:21 1 WORLD TRADE CTR...20 PEOPLE ON THE TOP WAVING...THEY ARE ALIVE PLEASE SEND HELP
09:54:36 ANOTHER CALL CAN HEAR PEOPLE CRYING...NO VOICE CONTACT
Then came another hint.
09:55:28 2 WTC---106 FLR---105 FLR CRUMBLING
The screen kept scrolling, mixing calls with official reports.
09:54:21 MC STS ON 93 FLR 30 PEOPLE IN THE ROOM---STS SMOKE IS GETTING WORSE
09:56:22 PENTAGON IN WASHINGTON HAS BEEN STRUCK BY AIRPLANE
A Rumbling Roar
One woman called from Duane St., saying she had seen the planes hit and noticed white particles that had been falling along with the jumpers.
O9:59:03 FC CONCERN ABOUT RESPIRATORY EFFECTS OF THOSE PARTICLES
10:00:22 ANY UNIFORM PERSONNEL TO BATTERY PARK CITY...ELECTION DETAIL UNITS RESPONDING.
10:00:33 MC STS SON CALLED---ON FLR 93---STS IN THE SECOND TOWER THAT WAS HIT---STS SMOKE IS GETTING WORSE
Twelve seconds later there was a rumbling roar.
10:00 AM: The World Trade Center has collapsed.
10:00:45 WORLD TRADE CENTER HAS COLLAPSED.
All calls from the south tower suddenly ceased with a notation. "CALL DISCONNECTED"
A message came from an EMS unit.
10:07:54 TRAPPED BUILDING FELL ON THEM
A police report flashed on the screen.
10:10:31 NUMEROUS (OFFICERS) IN BLDG THAT JUST COLLAPSED--PERSONNEL TRAPPED IN BASEMENT...PEOPLE IN THE RUBBLE
The calls from the north tower continued; people trapped, people jumping. 10:12:35 MC STS HE CAN BARELY BREATHE...105TH FLR
The sister of a former Xavier High School football star called.
Paramedics rush an injured woman from the scene.
10:16:02 FC STS HER BROTHER IS IN THE WORLD TRADE CENTER 104 FLR---STS NO ONE HAS COME FOR HIM YET
Then, came a series of warnings.
10:26:34 DOES APPEAR THAT TOP OF TOWER POSS LEANING AT THIS TIME---AIR SEA #14---IS BUCKLING---LEANING TO SW
10:29:25 NORTH TOWER IS LEANING
10:31:18 N TOWER POSS GETTING READY TO FALL
10:32:56 NORTH TOWER COLLAPSING
10:33:29 SECOND BUILDING CAME DOWN
10:33:42 ENTIRE TOWER DOWN
The calls from the second tower ceased with another rumbling roar. Incident No. 0727 ended with reports of the surviving EMS teams aiding the few survivors of what had first flashed on the screen just like a kitchen fire.
---
IF YOU HAVE READ THE ABOVE ACCOUNTS AND YOU STILL HAVE SOME BULLSHIT EXCUSE IN YOUR HEAD WHY WE CANNOT HAVE BUILDING ESCAPE PARACHUTES (BEPs) YOU ARE A FAILURE AS A HUMAN BEING. ITS TOO BAD YOU WERE NOT IN THE TOWERS TO SEE YOUR NON-CHALANT STUPIDITY IN ACTION. YOU ARE BULLSHIT.
---
NOW FOR THE SHOCKER. THE BUILDING ESCAPE PARACHUTES ALREADY EXIST.
THAT'S RIGHT.
WE COULD HAVE SAVED HUNDREDS OF LIVES WHEN THE WTC TOWERS CAUGHT ON FIRE HAD WE BOUGHT THESE PARACHUTES.
ExecutiveChute already has a perfected Building Escape Parachute system (see link above), so don't give us any of this "it can't be done", defeatist bullshit. Open damn mind and start SOLVING problems Americans, not longing for a return to care-free la-la land.
PROPOSED LEGISLATION TO LEGALLY EMPOWER CITIZENS TO FIELD HIGH-RISE BUILDING ESCAPE SYSTEMS
The U.S. Congress recognizes the clear and present danger multiple story high-rise buildings pose to our citizens in event of fires beyond the reach of fire department rescue ladders and firefighting water/foam. The terrorist attacks of September 11th, 2001 demonstrate that such high-rise building fires and choking smoke can effectively block all escape down stairwells for the people trapped above the fire. The collapse of the two 100-plus story World Trade Center (WTC) buildings after two aircraft collision, fuel-fed fires had raged for less than a hour (we now know saboteurs brought them down with explosives and pyrotechnics) shows that TIME is not available to wait for firemen to climb up the stairs from the other direction bringing up hoses with water under pressure to fight the fires. The fact that the high-rise building's sprinkler systems can be rendered inoperative by aircraft collision and/or deliberate human sabotage has been tragically proven not enough to prevent uncontrolled fires from weakening the high-rise building's steel and causing a complete collapse, killing all humans inside unable to escape down stairs/elevators and firemen struggling to hand-emplace pressurized water hoses. While building codes can and should be updated to force steel beams to be fire-protected by Space Shuttle type heat insulating material to stand indefinitely, even the building's structural integrity does not guarantee that the people inside will not be killed by fires and smoke before firefighters can rescue them or put the fires under control. Realizing there was no escape from the raging fires, hundreds of people chose to jump to their deaths from the WTC towers; ironically, a scene that has been repeated before in modern times whenever high-rise building fires rage out of control. People jumping to their deaths from high-rise buildings on fire are NOT isolated incidents. Clearly, an effective human escape system for high-rise buildings needs to be implemented on every high-rise building in America immediately.
Realizing that America is a litigious society often out-of-touch-with-reality, with unrealistic demands of perfection that inhibit entrepreneurs and inventors from attempting novel, innovative solutions to dangerous problems, we, the U.S. Congress in order to insure the best humanly possible approach to high-rise building escape is made available to ALL Americans, make it illegal for any person to sue a manufacturer of a high-rise escape system that offers any opportunity at all of saving their lives. A 90% solution that saves 9 people out of 10 from high-rise building fire deaths is better than NO SOLUTION AT ALL, where all 10 human beings jump to their deaths and/or succomb to fires/smoke. Finding the best humanly possible approach to problems and vigorously implementing it instead of absurdly doing nothing because a 100% solution does not exist, is a common sense that Americans have lost over the years and must rediscover if the general welfare is to continue.
The U.S. Congress realizes the difficulty of the situation that a high-rise building fire presents and offers this legislation to spur America's inventors to come up with ways to save human lives as GOOD SAMARITANS. The current GOOD SAMARITAN LAW which legally protects a citizen from law suits if he or she attempts in good faith to offer life-saving assistance in an ad hoc manner would be expanded to include individuals and companies who before a life-threatening situation is encountered, create and offer life-saving means and offer them to the public-at-large in advance PREPARATION. The U.S. Congress realizes that some public catastrophes are of such severity that mere ad hoc remedies will not do, and that diligent, prior preparation in an organized way offer the only best humanly-possible approach to saving lives. One such method, vacuum-sealed individual building escape parachutes (BEPs) stored along the windows of all high-rise buildings could have saved hundreds of lives; all the people who jumped from the WTC towers---by bringing these citizens down to earth at a safe descent rate.
In the aftermath of last century's man-made marvel's catastrophic failure; the passenger ship, the RMS Titanic which in 1912, struck an iceberg and sank without enough lifeboats for all the people on board, killing over 1,000 people, courageous U.S. Congressman Smith held hearings and forced legislation through that required the maritime laws be changed forcing adequate type and numbers of lifeboats be supplied to every passenger ship. Over the years, the wisdom of Congressman Smith's actions has saved untold numbers of lives. We are today in the same-type situation, where the U.S. Congress must take the lead for the common good of all of America's citizens and insist by force of law that those persons that can create "lifeboat" equivalents for the high-rise building fire escape have legal cover to proceed with their efforts without hindrance from nit-picking, unrealistic, unethical lawyers.
---
YES!
BEPs can be vacuum-sealed after being packed to be humidity and climate sealed to be ready for emergency use. BEPs should be stacked in fireproof, covered bins by windows for quick access and use to escape if stairwells are blocked. After opening there should be a pen and a legal release of liability card which you sign and toss out the building freeing the gutless owners of the building and everyone else on planet earth of all liability if the BEP should not work, so we can get the damn BEPs installed on every high-rise building in America and not have bullshit, out-of-touch-with-reality lawyers block these safety devices from being fielded.
ESCAPE RUNGS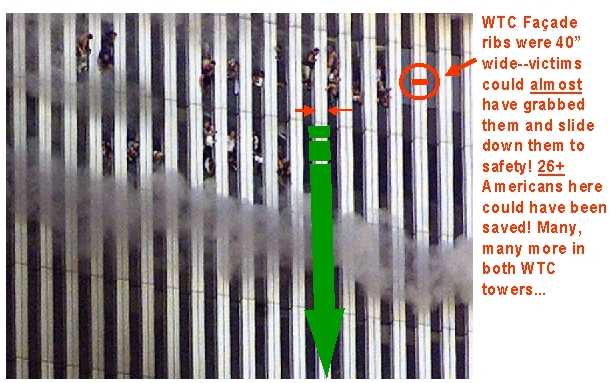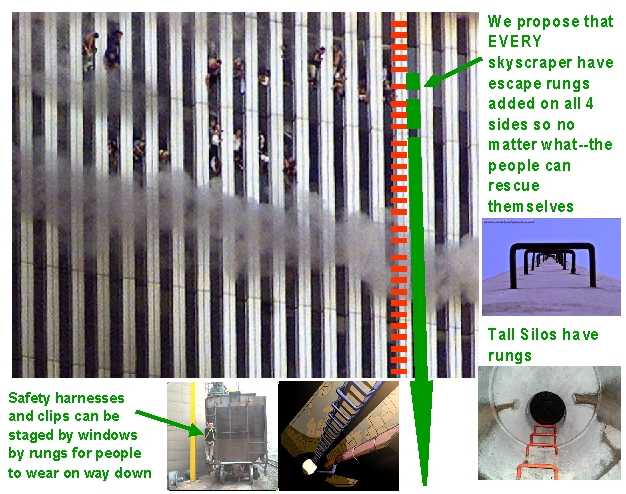 If we are too cowardly to jump from burning buildings WITH PARACHUTES, how about climbing down rungs like in the movie, Poseidon Adventure? How much would it fricken cost to add escape rungs on the 4 sides of ALL skycrapers?
c. Smoke hoods enough for each person according to floor occupancy should be by the stairwell exits so people can continue down stairs even if smoke blocks them. If fire blocks them from reaching the floor, they can go back up to the BEPs and jump to safety
d. Better multiple building designs to rapidly douse a fire and maintain structural integrity using Space Shuttle ceramic tile type linings to protect the steel beams from melting
e. The WTC towers should NOT be rebuilt if we are going to again pack 50,000 people inside with steel beam construction without ceramic tile heat protection and escape mechanisms like parachutes, rungs and chutes.
f. Every major American city with skyscraper above the 30 floor reach of the largest truck ladder MUST have rescue & firefighting helicopters
RESCUE HELICOPTERS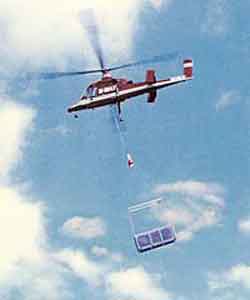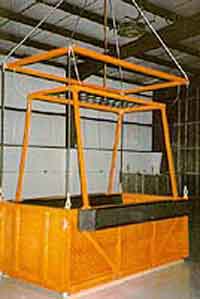 Helicopters with Precision Lift's "heli-baskets" to rescue people from rooftops could save lives in skyscraper fires IF they are not "ordered" by corrupt officials to not rescue anyone.
www.precision.rotor.com/trialpgs/hi-rise.shtml
My idea is we need "Helicopter Rescue Tubes" to save people caught in between either stairwell or a blocked floor if rooftop rescue cannot take place for whatever the excuse...
WHERE ARE FIREFIGHTING HELICOPTERS?

Erickson AirCrane S-64s with water pump modules so a hose can be connected from the ground to the hovering helicopter and a CONTINUOUS STREAM OF WATER can be pumped up to put skyscraper fires out before structural steel is "helped" by explosives and "collapses" (controlled demolition). A team from Georgia Tech 5 years after this web page was first posted agree with their "Phoenix" system: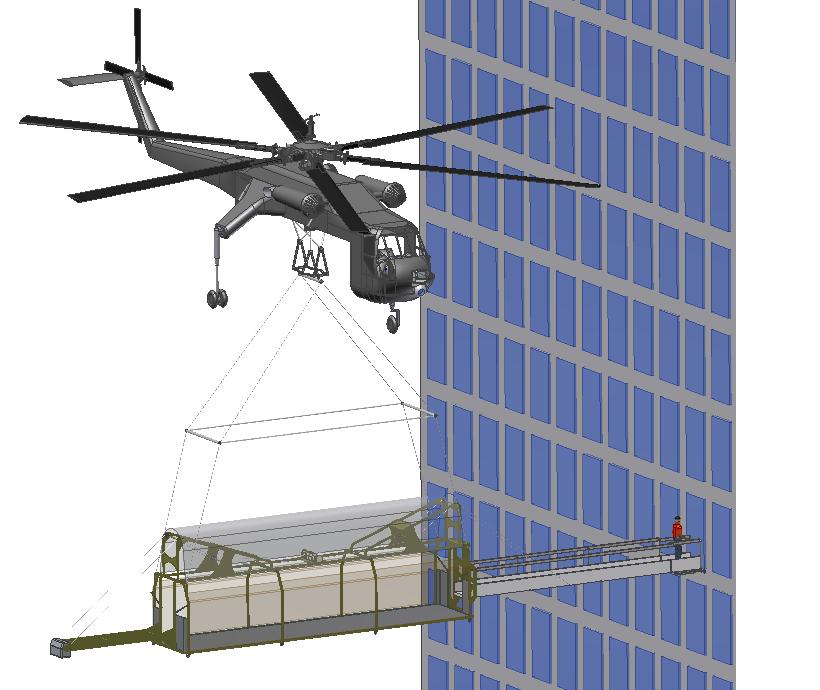 www.asdl.gatech. edu/design_ competitions/ images/GATechAHS 2003Report. pdf
This is a great idea if we have courageous pilots; IMHO the rescue device should be a TUBE not a catwalk so no one can fall and the device should snap into the SkyCrane without dangling/swinging using all the connection points.
5. America must de-emphasize inefficient and now obviously dangerous packing hundreds of people into fuel-laden airliners for long-range transportation in favor of high speed trains (ground travel)
a. You get what you pay for
b. We want safer, more efficient transportation we must pay for it
c. The airline industry is clearly to blame for the terrorist attacks to be possible by their greed and non-chalance. They will not admit that their planes can crash and will not put safety devices on them nor demand that aircraft companies build crash-worthy planes. They do not have an armed guard flying on every plane nor train their male flight attendants to perform security functions.
6. Terrorist acts must be pre-empted by offensive military actions that will cost us friendly lives lost; failing that nation-states that harbor terrorists must be made as an example by devastating retaliatory attacks/invasion
a. You get what you pay for
People say that this is a new sort of warfare; it is not. It has been around for hundreds of years. Whenever someone has an enemy he can't beat in a conventional manner, it finds ways to attack using what strengths it has and arrays them against its enemy's weaknesses (asymmetry).
What is new, to most Americans, is a direct attack on American soil. Even that is not new. Of course, the U.S. was invaded in the War of 1812 and at the battle of Chippewa (Those are regulars, by God!) and at the Battle of New Orleans (after the war was officially over) the invader was defeated. The Japanese delivered other ineffectual attacks on the U.S. mainland by submarine and incendiaries delivered by balloon. Terror attacks have been launched against the U.S. via other aircraft hijackings, the previous bombing of the WTC, the attempts at infiltrating during the millennium bombings, and many others we do not know about. Each year, about 1,000 Americans die from TERRORIST attacks yet we have done nothing nationally to treat these attacks as an act of WAR on America and to fight them as an entire nation. We accepted the notion of a nuclear missile strike against the U.S. for 50 years and never, beyond vowing to destroy our enemy, fielded any sort of capability to defend ourselves against it.
Many persist in saying that these people are cowards. They aren't. It takes courage to fly an airplane into its target. We wouldn't do it. No one called Kamikaze pilots cowards. It is the same courage that makes a rifleman go up the beaches of Normandy or Tarawa or the trenches of the Iraqi 26th Division, the same courage that makes a bomber pilot keep the plane level in the thin air over Hamburg, Munich, or Baghdad in the face of withering flak; the courage that keeps a downed pilot from surrendering in the midst of the enemy. We can go on and on. Calling these people cowards causes us to underestimate their resolve and ability to attack at times and places of their choosing. In their eyes, we are the cowards with our reliance on technology and small groups of elitists to do our dirty work and respect for human life; just as the horse-mounted knights at Crecy thought archers (whose long-range fires won the battle) were cowards because they didn't fight at close range in a way that would allow them to prevail.
To compensate for their lack of technology, the enemy perhaps put suicidal/homicidal people into the cockpits of hijacked airplanes and relied on the human nature of naive, passive American PC people to huddle when under assault instead of reaching out and overpowering their attackers to enable them to hit the targets.
These people are clever, planned this operation in detail, and carried off a complicated operation apparently without us ever discovering the plot was in progress. It takes courage and dedication to live among your target for years and then spring into action. It will take superior courage and dedication from us to banish this evil.
b. We had Bin Laden targeted by a commando raid years ago and the Clinton administration cancelled it because it was estimated 10-20 Rangers/Delta operatives would have died because they are narcissists who refuse to use air-transported M113 Gavin light armored tracks to fight then enemy from a position of superiority--not AK47 versus M16. Because we were not willing to "pay for" an ounce of prevention (20 dead) we have now lost at least 3,000+ dead with now a "cure" needed. Actually we are lucky; NYC was not hit by a backpack nuke killing 7,000,000. The time is now to take overt military action--NOT----treat this as a criminal investigation with a court date as its goal.
c. The host nations of the sub-national terrorist groups must be punished by military attacks for aiding/abetting them. They have to control their own people or else face the consequences. It means the U.S. MUST GO TO WAR TO DEFEND ITSELF. YES, WAR. Not just impotent police investigations to prosecute individuals or low-risk but low impact air strikes, but large military ground invasion forces to punish another nation-state and actually locate, surround and kill the terrorists in several places all over the world.
7. The "C" word-- a "CONSPIRACY" ---they happen
Notice in all the reporting of the suicide airliner attacks, NOT ONE media reporter has used the proper word to describe what "simultaneous", "well-executed" and "coordinated" actions are: a CONSPIRACY. Every day, more and more Americans are realizing the U.S. government is not only lying about the 9/11 attacks but are probably behind them to justify invading the Middle East to wage perpetual "phony war" to steal oil/drug revenues as well as grow more Islamic "terrorists", bankrupting America while making power elites rich.
Finally, once and for all in every American's face is proof positive of a CONSPIRACY, not a bunch of "lone nut" Lee Harvey Oswalds doing this, but a GROUP of people CONSPIRING to do evil acts and hiding behind a cover-up, in this case a host nation-state. Admitting to a conspiracy here even though its obvious would mean the media would have to admit to conspiracies creating other events which over the years they have pooh-poohed as being the act of a myriad lone nut scapegoats; JFK, RFK, Malcolm-X, MLK, Wallace shootings etc.
In this battle, an ideological one against Leo Strauss Neons out to destroy the U.S. Constitution at home and Islam-disobeying extremists who by way of oil money are in cohoots with Bush neocons want to place the world under their yoke of their narrow-minded and satanic tyranny; historical films that instruct us well on the concept of some Islam abusing asshole attacking freedom:
El Cid, 1964
Khartoum, 1965
And like the El Cid leader, we should attack Islam from within by showing that its own teachings advocate peace not terrorism to gain Moslem allies; a full-scale information warfare campaign must be directed to undermine the terrorist leaders from abusing the Koran to brain wash the mass populations and point out that Islam does NOT support terrorism and forcing people to believe in it.
Win the Information War (IW) on Terrorism
1. Airdrop mass-produced, small hand-crank radios to populaces under Islam fanatic tyranny; have saying printed on outside: "Allah Ahkbar" (God is great) so if tyrant government forces round up the radios and destroy them, they end up insulting and destroying their god to do so
2. Airdrop food packets with U.S. Flag on packages along with hand-crank "Allah Ahkbar" radios
3. Set-up a "Radio FREE Islam" radio transmittor (s) on ships off-shore from Islam enslaved nations with a series of programs in their tongue of news, weather and some IW programs emphasizing the peaceful nature of Islam
4. Jam pro-Islamic tyrant government radio/TV
5. Radio FREE Islam can be produced from remote location and beamed to transmittors
www.anarc.org/naswa/issues/1096/equip1096.html
www.csmonitor.com/durable/1999/01/11/fp7s2-csm.shtml
---
MONDAY, JANUARY 11, 1999
WORLD Cheaper hand-crank radio empowers the power-poor

High-tech improvements to a low-tech idea ease information access in areas where electricity is scarce.

Kate Dunn Special to The Christian Science Monitor

CAPE TOWN, SOUTH AFRICA

When it first caught public attention in 1994, Trevor Baylis's windup radio seemed the perfect solution for poor people in electricity-deprived countries where few can afford pricey batteries.

Twenty seconds of cranking the fold-out arm of the shoebox-size radio stored enough energy for an hour of listening. In rural areas, especially, where any sort of media are hard to come by, cheap radios would make a big difference by spreading basic information on everything from elections to health.

WIRING A DREAM: Cape Town factory produces windup radios that electricity-deprived countries can afford.(ERIC MILLER/IAFRIKA)

Unfortunately, the $79 price of the "people-powered" radio that Mr. Baylis invented in his London potting shed proved too high. That's close to a year's wages in Mozambique, for example. But new technology has reduced the price to $29, enabling the radio to reach its intended market.

Embarrassingly, the first market for products powered by Baylis's "Freeplay" technology turned out to be more the leisure crowd of the industrial world. Radios and flashlights in cottages and boats need never run out of steam, and Freeplay appliances are the answer to power-outages in hurricane belts.

These gadgets appeal because they are more eco-friendly than using batteries, and are made by ex-prisoners, battered women, and the handicapped in South Africa, who own a stake in the manufacturing end of the business.

BayGen Power Group, an R&D company that is developing Baylis's invention into an array of products, has cut the size of its 5-1/2 pound radios to less than 2-1/4 pounds. The price reduction is also impressive: BayGen executive Rob Packham expects the less-jazzy version of the new radio, destined for Africa, Asia, and Latin America, to sell for $29.

"At $29, it's within the reach of individuals in some, although not all developing countries," Mr. Packham says.

The company improved the technology by using new radio circuits that require just one-third the power normally needed for radio play - and by using thinner steel to make the windup coil, which remains 27 feet long but is now smaller than a roll of film.

Freeplay products continue to appeal in the developed world as well: The new lighter radio debuted at the Consumer Electronics Show in Las Vegas last week.

The range of applications for windup technology is growing thanks to the decreasing energy requirements for each new generation of electronic equipment arriving on the market.

Both developed and developing nations could benefit from BayGen's emerging line of human-powered generators for everything from computers and cell phones to land-mine detectors. The UN's World Health Organization is currently testing a BayGen product that uses a windup generator to convert salt to chlorine in a simple, inexpensive water-purification system.

The company is working with General Electric, one of its investors, to replace the 27-foot-long spring. In the future, "we will convert the manual wind directly into electricity that can be stored" in a rechargeable battery, says Packham.

Another investor, the South African insurance firm Liberty Life Association, brought the company's manufacturing arm to South Africa and ensured jobs went to disadvantaged groups. About 1.5 million Freeplay radios and flashlights have been sold around the world since 1994, 300,000 of them to aid agencies.
---
We challenge everyone to realize that what WAR really is; is a conflict of whose IDEAS will dominate.

This means we need to also attack the root ideas of Islam and use them against the terrorists---Islam says suicide takes life from God and is a sin. Islam says orphans must be taken care of, yet suicide terrorism makes thousands of orphans. The suicide and orphan-producing terrorists are disobeying the Koran and teachings of Islam and are thus hypocrites and "infidels".

So let's also be clear about what the radical Islam perverting terrorists really want: they want to be in power appealing to the economic plight of the masses to use them, and overthrow the rich ruling classes.

62 nations have lost missing/dead in the WTC attacks--its time for US TO "CONSPIRE" with these nations to put an end to this generation's alleged Islam megalomaniacs;

Russia

117 missing

Britain

100 missing, 600-700 dead

Pakistan

1 dead, 200 missing

Turkey

120 missing

Germany

100-170 missing

Philipines

2 dead, 115 missing

Israel

4 dead, 60 missing

Czechoslavakia

56 missing

Brazil

55+ missing

Chile

250 missing

Japan

19 Japanese nationals are still missing.

No word on around 500 locally-hired staff who worked at the bank's New York branch. Two workers for the Nishi-Nippon Bank Ltd, whose offices were on the 102nd floor, have not been heard from. Five out of 15 workers at the Chuo Mitsui Trust and Banking Co. are missing. Amid conflicting reports, Japan's foreign ministry said on Wednesday dozens of tourists visiting New York have still not been heard from.

Red China

The fate of around 30 others is unknown. The China Daily newspaper, with 56 workers, has its North American headquarters in one of the towers. It is believed that two Chinese, a man and a woman, were on board the hijacked planes that hit the Pentagon and the twin towers.

South Korea

Most of the 27 South Koreans listed as missing -- nine were confirmed safe Thursday -- also worked in the WTC towers. The only Korean confirmed dead, was aboard the hijacked United Airlines plane from Boston. Kim Ji-soo, 37, was flying that day to visit her 83-year-old grandmother in Los Angeles.

According to Kim's family, she was a professor at Boston University's medical school and was on the plane with her American husband, Peter Hanson, 32, and two-year-old daughter.

New Zealand

300 of its citizens live in the city and there could be many more just visiting.

Australia

Three of its nationals have been confirmed dead. A 66-year-old Sydney man died when American Airlines Flight 11 crashed into the World Trade Center while a 62-year-old Sydney woman on board American Airlines 77 was killed after her plane crashed into the Pentagon in Washington DC. Australia's foreign affairs ministry is still checking out whether another six Australians were on one of the aircraft.

90 Australians who were reportedly in the vicinity of the twin towers at the time of the attacks, are still missing, a statement released by Minister of Foreign Affairs Alexander Downer said.

Philippines
Journalist Cookie Micaller said her sister, Cynthia Wilson, a naturalized U.S. citizen, was on the 79th floor of one of the towers and used a cell phone to call an uncle in New York before the building collapsed. "She said, `Please pray for me. We need your prayer.' The conversation was cut off, and she never called again," Micaller said told The Associated Press. "Five minutes later after that call, the building she was on collapsed."

India
hundreds of Indians may have been caught up in the attack, only one company, Wipro, has commented. It says that four of its workers are still missing.

8. Our borders must be closed NOW

Sadly, the allusions to Pearl Harbor regarding this tragic and infamous attack are somewhat misplaced. The Japanese were a foreign power recognized by the U.S. and launched an attack with Japanese trained pilots and Japanese equipped forces from Japanese carriers sailing in foreign waters killing about 4,000 Americans. In this case we have a domestic group of foreign aliens acting at the behest of some unknown group/power, who were trained by Americans and used American equipment launched from American soil to kill at least 3,000 Americans.

Clearly there is a big difference. On the one hand a foreign power launched a surprise attack. Whereas in the modern case, we fully accepted these individuals, trained them, knew they held hostile beliefs, let them enter our airplanes, and then watched in horror as they proved that "FAMILY VALUES" do end at the border. Thus, where the one situation was hardly our fault, this tragedy occurred precisely because of the idiocy of the same people who are now demanding justice through the sacrifice of our native civil liberties rather than tactical and military security changes as outlined above.

For several years, many have complained that the ruling classes in the U.S. Are predisposition toward alien peoples and commerce at the expense of the American people's security. Senator Warner himself wrote to a concerned citizen in a letter dated last year that he was going to sign the H-1B and H-2C bill which increased training, jobs, and education to foreigners, regardless of how Americans felt, repeating:

"....you may feel otherwise, but if so; your vote is not desired." The pure arrogance of this statement has now come back to haunt him. For in fact, the bill Senator Warner pushed through the Senate, allowed upwards of six hostile foreigners to receive training in the U.S. for flying a commercial jet-airliner which they have now used to cause the deaths of thousands (6,800+). The blood of thousands is now on the hands of Senator Warner.

Nor should we just single out Warner. Just last Thursday, Congress passed and Bush signed an amnesty act which allowed every single one of the hijackers to remain in the U.S. and board the various airlines without worries of arrest. Regardless, had they not received amnesty, the FAA under orders from the Executive and from Supreme Court rulings is forbidden to refuse service to individuals who cannot prove their legal status in the U.S.! Yet, undoubtedly, had their status remained illegal, that would have complicated their effort to infiltrate the airlines and take control of the 4 airliners to dive them into the World Trade Center and Pentagon, killing 3,000+ people.

Nevertheless, these very same authorities who demand we the people respect the rights of hostile foreigners, feel the native citizenry to be of an equal threat thereby finding it necessary to review the identification and baggage of all duly loyal American citizens. The absurdity of this, is that even with such techniques, because Congress and the Supreme Court passes other acts and rulings which negate their protective features, illegal aliens can obtain drivers licenses which pass for boarding airplanes, thereby not only complicating our lives with tedious security work, but in fact reducing to nil efforts to screen hostile foreigners from entering our airlines.

Worse, previous to this tragedy, President Bush was pushing for the virtual de-Federalization of the U.S./Mexican border, which combined with the already current de-Federalization of the U.S./Canadian border would leave the U.S. entirely unprotected (guess where the suicide hijacker pilots came from? Canada, of course!). Indeed, Bush through NAFTA would forbid Federal or State authorities from undertaking due diligent inspection of vehicles crossing the border, regularizing (read legalizing illegal immigration), and even advocates removing any and ALL controls and oversights from the U.S. Mexican border. Any controls which are to remain are stipulated by NAFTA to be no closer than 150 miles with the U.S./Mexican border. Smuggling a backpack nuclear device across the U.S. border will be easy.

Finally, then-naive President Bush has talked of ending ALL limitations from Mexican or South American immigration thereby allowing upwards of 350 million South American foreign nationals access to the U.S. It goes without saying that with the proper cash any other foreign national would gain access simply through bribery of South American officials (Bin Laden is rich).

Yet, in the ultimate of folly, Bush declared that those countries harboring these crazed terrorists would also suffer the consequences. Most tragically, it was our very own non-chalant, naive, liberal national leadership that has harbored these anti-Americans by providing visas, amnesties, welfare, health-care, flight training, education, and civil rights to them. It must be pointed out that at a tactical level a number of security measures in regards to domestic travel by foreigners were lifted, any number of which if still in operation would have severely complicated efforts by the terrorists:

1. Requirement of the use of passports to board airlines within the U.S. by foreign nationals.

2. Check-in Stewards reviewing passports for legality and detaining said foreign nationals for not having legal passports.

3. Having all foreign nationals check in with local police at time of arrival in the U.S. and checking in with local police upon their leaving local police jurisdiction.

4. Disbarrment of foreign nationals from carrying any weapons of any type on board airlines.

5. Security background check of airline baggage controllers, tarmac controllers, etc.

6. The use of only citizens of the U.S. as Sky Marshals and the placement of Sky Marshals on all domestic inter-state flights.

As to strategic arrangements regarding foreign nationals in the U.S. the following which existed until 1989-1992 when Bush, Warner, Kennedy and others both worked to eliminate them, would have again complicated terrorist activities:

1. The disbarment of foreign nationals who were members of socialist, communist, nazi, and Islamic parties from entering the U.S.

2. The disbarment of foreign nationals from nations known to harbor criminal or terrorist networks from entering the U.S.

3. The monitoring of all foreign mail or communications entering the U.S. regardless of national origin.

4. Integration of police, INS, Customs, DMV, networks with travel agencies, airlines, etc.

Other types of policies we need include the complete round up of the appx 10 million permanent illegal residents, and 15 million temporary illegal residents now in the U.S.

End of open borders with Canada and Mexico

Direct state or federal control either military or police of international ports of entry in the U.S., that is the actual port not the city thereof. Mobilize the State National Guards to guard the long border areas from infiltration. A small group of elitist Federal Agencies cannot do the job, its too big for them alone. Reform of controls and status of various corporations, unions, associations, agents etc into categories of American, American controlled, foreign influenced, foreign controlled and foreign, and restricting the rights and activities of those entities the further away from American control they are. Thus, there would be no airline baggage control union filled and dominated by foreign nationals!

Other measures are needed, but the point is clear. It was the logistical network emplaced in the U.S. itself afforded by open borders, open immigration, and open trade, which allowed this act not only to be launched from within the US, but most likely, even planned within the U.S. This network was able to work because of the 7+ million of Islamic foreign nationals as well as the near 52 million other foreigners now residing in the U.S. That is why there was an "intelligence failure", and that is why any minor tactical security upgrades we do will still fail until the U.S. regains control of it's borders, trade, naturalization, and identity. How can we hope to stop the next attack, which might well include a WMD, when there are nearly 25 million illegal aliens running around the U.S. at any one time? Senator Warner may think otherwise, but common sense proves not.

So have our ESTEEMED leaders learned their lesson? NO! Rather than attacking the cause of this tragedy, the openness of our nation to foreigners, the various security policy making officials are discussing ways in which we will combat this type of terror in the future through more security programs instituted on us ALL! Rather than do the obvious thing of ending open borders, open trade, and open immigration products of failed naive, PC thinking, these officials are now saying America must change it's culture even further down the road of individual citizen impotency and accept fewer liberties and pay for it by increasing the sizes and budgets of the protecting small group elites to do all our dirty work! Our leaders just don't get it that America must have its citizenry actively involved in its destiny and security or it will fall. More of the same will not work.

It's obvious who the "enemy" is, it's our own leadership's thinking. The blood of 3,000 dead cry for justice. Not only must we undertake direct military action against the foreign elements who planned this dastardly deed, but we must use direct political action against their unwitting and WITTING allies in our own ruling political class.

9. DECLARE WAR

Bush/Cheney/Rummy DO NOT GET IT. FORMALLY Declare WAR NOW on terrorist sub-national groups. Our national survival IS at stake. This is not a "cash cow" for them to milk for years and years in a "long war". WAR not euphemisms and excuses so we can back out if actions fail. WAR. The enemy has attacked us, we are at WAR. Cancel all TV shows and entertainments, WE ARE AT WAR.

For some it is a time of tears, grieving, cleaning up bodies and fear. Next...our creaky awkward military and espionage machines are supposed to get going on some type of counter-attack. They act lethargic, like we have all the time in the world, not because we do, but because they are incompetent to lead a fast-paced 21st Century war.

Why hasn't ALL of the Reserves and National Guard been mobilized?

Why hasn't the draft been re-instituted?

Why haven't ad hoc battalions of anti-aircraft missiles and motorized flak (guns) been dispatched to protect our infrastructure centers-of-gravity?

Where are the factories gearing up for war production? Where are the military

engineering works being built to protect our most important assets? Where are the synthetic oil factories? The war plans exist. However, the intelligence required to understand that the best of those plans must be implemented now...does not exist.

If the forces arranged against us do possess ICBMs loaded with thermonuclear and CBR warheads, then our military, as well as tens of millions of civilians, can be rapidly rubbed out. OUR GOVERNMENT IS MOVING TOO SLOWLY. Time is critical.

Right now, the government is assuming that the terrorist enemy is one "Bin Laden" group that will be run down in some remote location. However, there are other possibilities. Have you ever heard of Red Chinese Asymmetrical Warfare?

It is also possible that we are facing a unified axis of totalist/outlaw nations including: Iran, Syria, Afghanistan, Russia and China. These nations want to destroy us! They have the weapons and a large number of fanatics.

Clinton allowed tens of thousands of Muslim and Chinese "immigrants" into this nation without any vetting whatsoever. These forces constitute an internal, fifth-column, threat to national security.

If we don't get our defensive act together ASAP?

A possible scenario is that our poorly led military, which has a miniscule sharp end compared to a bloated support and staff structure, will be rapidly

annihilated by thermonuclear and CBR warfare possibly a terrorist infiltrated weapon. For example, according to their doctrine, the U.S. military's reconstitution and reformation of combat divisions is way too slow to matter much. They will be unable to protect our nation internally. Who will step into the vacuum?

There resides within this nation the toughest most relentless warriors in the world. Properly led, they are inevitably victorious. They are capable of changing the world... a world that now marches towards total change. Yet its likely these warriors will be neither selected, mobilized nor properly led in the epic campaigns of World War 3.

There would be millions of casualties. Entire sections of this nation will be abandoned to ruins and mounds of cadavers. Those of us who share common goals and clear thinking will inevitably have to fill the security vacuum, if for no other reason than the survival of ourselves and our families. We must be ready to form first light infantry battalions (mortars, light machine guns, anti-tank), then tank/mechanized battalions and whatever else is needed. Initially we will fight the Chinese and Muslim combat units already existing within this country. Our military will have its hands full trying to survive and fight strategically.

Our military moves too slowly and its highest command echelon is not competent to lead. That command structure will be rapidly overwhelmed in the throes of mass slaughter, which is rapidly approaching.

Individually, we must prepare our emotions and spirits for the warrior's life. We must ready ourselves for combat now. The first step is to create a web page devoted to the mobilization of grass roots military talent and combat ability. These men should be formed into Civil Defense Battalions to guard our infrastructure under the control of the state National Guards who primarily back-up the Federal U.S. military.

What if we don't go on the offensive? American Hiroshima Arab terrorists have AGAIN killed innocent Americans. They wiped out a marine battalion in Beruit, they blew up several U.S. embassies and they killed 17 sailors on the USS Cole. Now the mound of dead, thousands of dead, may be piled a mile high. Who is guilty? IRAN! LYBIA! AFGHANISTAN! CHINA?

Already the U.S. State Department is obstructing any efforts at vengeance by pimping their three main arguments :

(1) " Its a legal matter, lets gather evidence and bring it to a court of law."

(2) "Lets not bother our Arab or Chinese citizens; they are recent immigrants and entitled to full protection."

(3) "We don't know who did it so lets go very slowly."

Where was due process in Waco when over 80 American citizens were slaughtered by the FBI, ATF and Delta Force?

Now we are to expect the same agencies to handle this mess?

The result is predictable! Nothing will be done. Nothing was done about Beruit, the USS Cole and the East African embassies.

The State Department, that "rats nest" of liberal eastern establishment special interest which sabotaged the Vietnam War, is continuing its policy control. Now they stand in front of a mound of 3,000 dead...and talk about "due process" for the enemy in a WAR. Yes, Americans should be sifting through rubble! The rubble of numerous terrorist headquarters and bases throughout the world... searching for documents and captives to interrogate...Seizing intelligence by force and then acting on it ruthlessly. Not sitting back and passively collecting it.

This is war. It is not a court of law.

In any event, U.S. federal courts are biased in favor of anti-U.S. immigrant-terrorists, they proved that several times in recent years. In court, the terrorists would get away with it, or offer their fellow terrorists another opportunity to stage reprisals. Consider that yesterday's attacks were the very day a Bin Laden terrorist was to be sentenced! BETTER TO KILL THE TERRORISTS IN COMBAT THAN TO PROLONG THE ISSUE.

This is a time of war...but it will be stalled.

If nothing will happen?

The next time it may well be a NUCLEAR terrorist incident, probably several. That will happen TOO, without warning because the FBI, ATF and other federal agencies are too busy spying on Americans of European descent and are simply too small a force to cover a large nation of 280,000,000; direct involvement of the U.S. citizen is needed.

There will be more "super terrorist" attacks! The long term result as the American people get fed up with being slaughtered? Perhaps a Coup d'Etat which replaces the State Department, Pentagon bureaucrats, and those federal espionage agencies which are incompetent to protect the American people with more capable people?

In the meantime...retired Army General Schwartzkopf's warning to focus on HUMINT will be ignored because its too cheap and doesn't expand a bureaucratic agency's budget share like expensive electronic collection means do. Not enough Air Force aircraft will be patrolling prescribed sectors, selected for their vulnerability, ready to shoot down enemy piloted aircraft. A small light plane moves too slow and too low for a fast moving jet to shoot it down, anyway. There will be no self-propelled anti-aircraft units stationed to cover nuclear power plants and other important targets. No armed guards will be placed on aircraft. No foreign or immigrant passengers will be given special scrutiny. Returning to "Business as usual" and "normalcy" will be touted as a virtue to show the terrorists we are defiant when all it really shows is we are stupid, unrepentant and unwilling to change our security to meet the threat so we can survive.

Airline passengers will not be told that 30-60 unarmed men and women (airline passengers) can attack and annihilate 3-8 knife-wielding terrorists to empower them to survival. (Yes, some of the passengers will be killed....but not all of them) The powers-that-be want us to be "sheep" to be more easily controlled and act as worker drones to do the dirty work to keep the consumerist economy rolling for the power elite to live a decadent lifestyle. Thank God, Burnett and Glick show us the way to victory.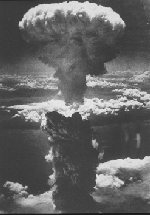 AUGUST 6 (Hiroshima 60th anniversary) and SEPT 11 POSSIBLE DETONATION DATES

<< Al-Qaida nukes: Why wait?

Attack plan complex, coordinated, devastating

(c) 2005 G2 Bulletin Publishing date: 26.07.2005 20:26

Skeptics of al-Qaida's ability to detonate nuclear weapons inside the U.S. most often suggest the problems with maintenance and technical attention.

Some suggest Osama bin Laden may have purchased duds on the black market. Others point out that the triggers on suitcase nukes decay rapidly and have short half lives. The nuclear cores, after a time, fall below the critical mass threshold, say the optimists. Even the shells are subject to contamination over time if not properly maintained, they say.

Unfortunately, finds Paul Williams, author of the upcoming book, "The Al Qaeda Connection: International Terrorism, Organized Crime and the Coming Apocalypse," there's little point in assessing the possibilities with rose-colored glasses.

"The belief that bin Laden simply purchased these weapons for millions of dollars and stored them within his cave without concern for maintenance has its basis in the erroneous and prejudicial notion that he is a backward Bedouin warrior without knowledge of sophisticated weaponry, rather than a highly trained engineer and one of the most gifted military tacticians in the annals of modern history," he writes.

Williams dismisses suggestions that bin Laden hasn't taken into account some obvious problems with nuclear weapons.

"Bin Laden has been extremely mindful of proper maintenance," he writes. "As soon as he obtained the weapons, he paid an amount estimated from $60 to $100 million for the assistance of nuclear scientists from Russia, China and Pakistan. From 1996 to 2001, bin Laden also kept a score of Spetznaz technicians from the former Soviet Union on his payroll. These technicians had been trained to open and operate the weapons in order to prevent any unauthorized use. To simplify the process of activation, the scientists and technicians came up with a way of hot-wiring the small nukes to the bodies of Muslim agents who long for immediate martyrdom and immediate elevation to the seventh heaven."

Other skeptics ask: "If bin Laden has nukes, why hasn't he used them? Why would he wait? If he has successfully smuggled them into the U.S., why haven't any gone off yet?"

Williams and other G2 Bulletin intelligence sources explain that one of bin Laden's defining characteristics is patience.

"He started plotting the 1998 bombings of the U.S. embassies in Kenya and Tanzania when he was in Sudan in 1993," points out Williams. "The attack on the USS Cole was more than two years in the making; and 10 years passed between the first attack on the World Trade Center and the second."

Williams said recruits at al-Qaida training camps are instructed to repeat this throughout the day: "I will be patient until Patience is outworn by patience."

Intelligence analysts and sources disagree on the details of the way bin Laden's "American Hiroshima" plan unfolds. Some G2 Bulletin sources emphasize bin Laden's commitment to re-enacting the 1945 attack on Japan with one nuclear detonation, followed by another days later.

Williams, however, sees a much more devastating, coordinated, all-out, surprise attack coming.

"The next attack, according to al-Qaida defectors and informants, will take place simultaneously at various sites throughout the country," he writes. "Designated targets include New York, Boston, Philadelphia, Miami, Chicago, Washington, D.C., Houston, Las Vegas, and Valdez, Alaska, where the tankers are filled with oil from the Trans-Alaska pipeline. To orchestrate such an incredible event requires not only the shipment of the nukes into the United States but also the establishment of cells, the training of sleeper agents, the selection of sites, and the preparation of the weapons without detection from federal, state or local law enforcement officials. Unlike 9-11, that cost less than $350,000, this event already has cost a king's ransom, and bin Laden will not waste the billions in expenditures, the years of planning and his coveted 'crown jewels' on an attack that is ill-planned, poorly timed and carelessly coordinated."

Other G2B sources interpret some of the same information, based on captured al-Qaida operatives and documents as well as defectors, differently. They project an escalating series of attacks, each followed by blackmail demands upon the U.S. government and the American people.

In any event, both kinds of spectacular nuclear terror attacks require pinpoint coordination and secure communication.

Williams also speculates that the delay in launching attacks with weapons already smuggled inside the U.S. could be due to reports al-Qaida is determined to locate tactical nuclear weapons that were forward-deployed by the Soviet Union during the Cold War. These weapons were reportedly buried at remote sites throughout the country for recovery by Soviet agents.

"There is no doubt that the Soviets stored material in this country," says Rep. Curt Weldon, R-PA, chairman of the House Armed Services Subcommittee on Military Research. "The question is what and where."

Bin Laden may have a considerable head-start in the search given his predilection toward hiring former Soviet special forces officers whose job it was to know something about these plans.

U.S. officials have reportedly ordered the excavation of several sites believed to be possible depots.

Russian defector Stanislav Lunev, told congressional investigators that nuclear suitcases had been buried throughout the U.S., and that he could not pinpoint the locations because Russian military leaders continue to believe a nuclear conflict with the U.S. is still "inevitable." He said the only hope of finding them would be if the Russian government disclosed the locations.

During the same hearings, Belgian officials testified they found three secret depots containing tactical nukes buried by the Soviets in the 1960s.

G2B previously reported, based on captured al-Qaida leaders and documents, that the terrorist group has a plan called "American Hiroshima" involving the multiple detonation of nuclear weapons already smuggled into the U.S. over the Mexican border with the help of the MS-13 street gang and other organized crime groups.

Al-Qaida has obtained at least 40 nuclear weapons from the former Soviet Union - including suitcase nukes, nuclear mines, artillery shells and even some missile warheads. In addition, documents captured in Afghanistan show al-Qaida had plans to assemble its own nuclear weapons with fissile material it purchased on the black market.

The plans for the devastating nuclear attack on the U.S. have been under development for more than a decade. It is designed as a final deadly blow of defeat to the U.S., which is seen by al-Qaida and its allies as "the Great Satan."

At least half the nuclear weapons in the al-Qaida arsenal were obtained for cash from the Chechen terrorist allies.

A follow-up report in G2B said at least nine major U.S. cities, including New York and Washington, are prime targets for the al-Qaida nuclear terrorists. Osama bin Laden's preferred dates for attacks include Aug. 6, the anniversary of the Hiroshima nuclear bombing in 1945, Sept. 11 and May 14, the anniversary of the re-creation of the state of Israel in 1948. The 60th anniversary of the Hiroshima attack will be marked next month.

www.worldnetdaily.com/news/printer-friendly.asp?ARTICLE_ID=45203

Al-Qaida nukes already in U.S.
Terrorists, bombs smuggled across Mexico border by MS-13 gangsters
Posted: July 11, 2005

12:22 p.m. Eastern
(c) 2005 WorldNetDaily.com

WASHINGTON - As London recovers from the latest deadly al-Qaida attack that killed at least 50, top U.S. government officials are contemplating what they consider to be an inevitable and much bigger assault on America - one likely to kill millions, destroy the economy and fundamentally alter the course of history, reports Joseph Farah's G2 Bulletin .

According to captured al-Qaida leaders and documents, the plan is called the "American Hiroshima" and involves the multiple detonation of nuclear weapons already smuggled into the U.S. over the Mexican border with the help of the MS-13 street gang and other organized crime groups.

Al-Qaida has obtained at least 40 nuclear weapons from the former Soviet Union - including suitcase nukes, nuclear mines, artillery shells and even some missile warheads. In addition, documents captured in Afghanistan show al-Qaida had plans to assemble its own nuclear weapons with fissile material it purchased on the black market.

In addition to detonating its own nuclear weapons already planted in the U.S., military sources also say there is evidence to suggest al-Qaida is paying former Russian special forces Spetznaz to assist the terrorist group in locating nuclear weapons formerly concealed inside the U.S. by the Soviet Union during the Cold War. Osama bin Laden's group is also paying nuclear scientists from Russia and Pakistan to maintain its existing nuclear arsenal and assemble additional weapons with the materials it has invested hundreds of millions in procuring over a period of 10 years. The plans for the devastating nuclear attack on the U.S. have been under development for more than a decade. It is designed as a final deadly blow of defeat to the U.S., which is seen by al-Qaida and its allies as "the Great Satan."

At least half the nuclear weapons in the al-Qaida arsenal were obtained for cash from the Chechen terrorist allies.

But the most disturbing news is that high level U.S. officials now believe at least some of those weapons have been smuggled into the U.S. for use in the near future in major cities as part of this "American Hiroshima" plan, according to an upcoming book, "The al-Qaida Connection: International Terrorism, Organized Crime and the Coming Apocalypse," by Paul L. Williams, a former FBI consultant.

According to Williams, former CIA Director George Tenet informed President Bush one month after the Sept. 11, 2001, attacks that at least two suitcase nukes had reached al-Qaida operatives in the U.S.

"Each suitcase weighed between 50 and 80 kilograms (approximately 110 to 176 pounds) and contained enough fissionable plutonium and uranium to produce an explosive yield in excess of two kilotons," wrote Williams. "One suitcase bore the serial number 9999 and the Russian manufacturing date of 1988. The design of the weapons, Tenet told the president, is simple. The plutonium and uranium are kept in separate compartments that are linked to a triggering mechanism that can be activated by a clock or a call from the cell phone."

According to the author, the news sent Bush "through the roof," prompting him to order his national security team to give nuclear terrorism priority over every other threat to America.

However, it is worth noting that Bush failed to translate this policy into securing the U.S.-Mexico border through which the nuclear weapons and al-Qaida operatives are believed to have passed with the help of the MS-13 smugglers. He did, however, order the building of underground bunkers away from major metropolitan areas for use by federal government managers following an attack.

Bin Laden, according to Williams, has nearly unlimited funds to spend on his nuclear terrorism plan because he has remained in control of the Afghanistan-produced heroin industry. Poppy production has greatly increased even while U.S. troops are occupying the country, he writes. Al-Qaida has developed close relations with the Albanian Mafia, which assists in the smuggling and sale of heroin throughout Europe and the U.S.

Some of that money is used to pay off the notorious MS-13 street gang between $30,000 and $50,000 for each sleeper agent smuggled into the U.S. from Mexico. The sleepers are also provided with phony identification, most often bogus matricula consular ID cards indistinguishable from Mexico's official ID, now accepted in the U.S. to open bank accounts and obtain driver's licenses.

The Bush administration's unwillingness to secure the U.S.-Mexico border has puzzled and dismayed a growing number of activists and ordinary citizens who see it as the No. 1 security threat to the nation. The Minuteman organization is planning a major mobilization of thousands of Americans this fall designed to shut down the entire 2,000-mile border as it did in April with a 23-mile stretch in Arizona.

According to Williams' sources, thousands of al-Qaida sleeper agents have now been forward deployed into the U.S. to carry out their individual roles in the coming "American Hiroshima" plan.

Bin Laden's goal, according to the book, is to kill at least 4 million Americans, 2 million of whom must be children. Only then, bin Laden has said, would the crimes committed by America on the Arab and Muslim world be avenged.

There is virtually no doubt among intelligence analysts al-Qaida has obtained fully assembled nuclear weapons, according to Williams. The only question is how many. Estimates range between a dozen and 70. The breathtaking news is that an undetermined number of these weapons, including suitcase bombs, mines and crude tactical nuclear weapons, have already been smuggled into the U.S. - at least some across the U.S.-Mexico border.

The future plan, according to captured al-Qaida agents and documents, suggests the attacks will take place simultaneously in major cities throughout the country - including New York, Boston, Washington, Las Vegas, Miami, Chicago and Los Angeles.

In response to the G2 Bulletin revelations, Chris Simcox, founder of the Minuteman Civil Defense Corps, a citizen action group demanding the U.S. government take control of its borders, said an immediate military presence on the borders is now imperative "to stop the overwhelming influx of unidentified, potentially hostile and seditious persons coming across at an alarming rate."

"Terrorists have carte blanche to carry practically anything they want across our national line at this time," he said. "As ordinary citizens have warned this government for years, the only surprising part about the new information reported here is that nothing apocalyptic from Mexican-border weapons trafficking has yet happened. Terrorism has reared its ugly head in London again these past few days, and as we know all too well we are not immune in this country.

"At this point, the next attempt to attack America at home is just a matter of 'when,' not 'if.' And our unsecured borders have surely contributed to this threat - yet our government officials continue to fiddle while our nation's margin of security and safety burns away. The president and Congress had better wake up before they have to answer for another devastating terrorist incursion on our own soil."
To Paraphrase Rudyard Kipling:
"Now these are the Laws of the Jungle---as old and as true as the sky;
And the Wolves that shall keep them may prosper,
but the Wolves that shall break them will die.
These are the Laws of the Jungle, and many and mighty they are;
But the head and hoof of the laws, and the haunch
and the hump is----WAR!"
THE FIRST TARGET OF COUNTER TERROR
Coming out of the shadows of the Afghan conflict were the Taliban ("Knowledge Seekers"). The west first felt the wrath of their Islamic fundamentalism in Somalia in October 1993. The gruesome image of a naked dead U.S. Army pilot from downed a Blackhawk helicopter being dragged was seen by millions, but few knew of the Soldiers who had their throats slit.
It was a snowy evening in February of 1993 when a truck bomb blasted through the basement of the World Trade Center (WTC) in New York City. The FBI uncovered leads in Detroit, London, Pakistan and Afghanistan; finally apprehending the mastermind Ramzi Yousef in Pakistan. Bombings of American barracks in Riyadh (1995 - 5 killed) and Dhahran (1996 - 19 killed) followed by the recent embassy bombings in Tanzania and Kenya led to hundreds of casualties. The only American response was a few Tomahawk cruise missile strikes into Afghanistan that killed a few terrorist trainees.
There has been no desire to reach to the root of the problem by identifying the countries actively supporting terrorism, just lobbing a few thousand pounds of high explosives into the barren badlands
COUNTER TERROR (Frag Ideas)
Counter terrorism consists of ways and means utilized to terrorize and ultimately annihilate/eradicate enemy terrorist organizations, their supporters and the nations harboring them.
* Organization: Espionage, reconnaissance and Air-Mech-Strike desant units (used against foreign terrorists and their supporters within and outside the U.S.)
* Philosophy: Anything goes. Total destruction of terrorist and allied organization, Sleeper support organization within the U.S., American traitors providing intelligence to the enemy, and nations harboring the terrorists.
* Methods (Examples)
(1) Comb/analyze all CIA and other data on the Taliban dating from U.S. support of the Afghans during the Anti-Soviet War.
(2) Target bases, structures and other areas where target personalities and/or their supporters are located.
(3) Strike target area with bombs, missiles and/or other weapons of mass destruction
(4) Insert desant troops to gather documents and prisoners
(5) Sew area with mines
(6) Coercively interrogate enemy prisoners
(7) Exploit intelligence products with new assaults.
* Weaponry: Letter and car bombs, missiles, aerial bombs, assassination, subversion, close assault, coercive interrogation, blackmail, economic weapons
* NO QUARTER ASKED OR GIVEN.
Conclusion
We will not go into any further detail on military options for OPSEC reasons. However, as you can see above the root problem in America is its non-chalance and apathy brought on by the power elite running things and trying to solve all of America's problems by small-scale actions. Using small groups as surrogates and a substitute for the complete participation of the 270+ million U.S. citizenry is at best a Cold War stop-gap measure but cannot continue if America is to have a future as a unified nation. The illusion of feel-good lives at ease without concern for security is a tragic lie and must be stopped, and a return to physical engagement with integrated physical/mental/spiritual reality chosen over concentrating on the virtual mental realities of the mind created by our extensive telecommunications devices.
1st Tactical Studies Group (Airborne)
October 15, 2001
August 5, 2005 UPDATED
NOTES
SIRIUS: The Strategic Issues Research Institute
Benjamin C. Works, Executive Director
1515 Jeff Davis Hwy #408 * Arlington, VA 22202
703 415-1191; www.siri-us.com;
E-mail: Benworks@AOL.Com
--Speak the Truth and Shame the Devil--
Strategic Issues Today
SIT 02-11-18; November 18, 2002
Terrorist Signatures: More on Attacks and Crescent Moons
NOTE: SIRIUS thanks KM of Texas, MB of Colorado, JF of Toronto and JPM of Chicago for material contributions to this report.
The FBI and Homeland Security Director Tom Ridge continue their general warning of signals that Al Qaeda is preparing a new "spectacular attack." Osama generously added several US allies to his group's target list in his taped message released through Al Jezeera TV last week: Britain, France, Italy, Canada, Germany and Australia have been warned, and Canberra put on notice that its actions in East Timor are a material factor.
Last Friday, in SIT -02-11-15, I explored moon data indicating that a visible crescent moon appears to be "signature" element in recent Al Qaeda attacks. But SIRIUS had few data points to support the theory. Today there are a few more conforming to the pattern. One can now see that there are both signature attacks -spectaculars-and ongoing "target of opportunity" attacks.
Call it a "signature," a "calling card" or whatever. Terrorists and serial killers are among those who develop signatures and trademarks in their operations. SIRIUS sees indications of two key signature elements in Al Qaeda and other Islamic fundamentalist terror attacks, as well as a more general Muslim tendency to strike during a crescent moon phase. The signature includes who-what they target, the weapon used, when they favor striking and any embellishments. Ideology is the why of this "who, what, when, where, why & how" framework.
One signature element of Al Qaeda spectaculars is the double attack. In August 1998, Al Qaeda bombed two US embassies in Kenya and Tanzania nearly simultaneously, to demonstrate their ability to mount complex operations on a global scale. In the 9-11 attacks on the World Trade Center and Pentagon, they demonstrated a double-double -two cities with two targets-- and pulled three out of the four attacks off to their liking.
Islam runs on the Lunar calendar and the God "Allah" draws as much from the ancient moon goddess worshipped at the Kaaba in Mecca as it does from the God of the Christians and Jews. Ramadan begins and ends with the new moon over Mecca. And by unofficial count, a crescent features in 12 national flags of Muslim states.
Further data indicate that Al Qaeda and other Islamic terrorists do, in fact, favor action during the period of the crescent moon which runs about 12 days-nights per month. There was a fat crescent moon during the 1996 bombing of the Al Khobar Towers and as reported in the last update, crescent moons observable during the 9-11-2001 attacks and during attacks in Yemen, Kuwait and Bali during Oct 6-12, 2002.
I found more: the visible crescent moon obtained during attacks in France and Tunisia in April 2002.
Then I determined that the DC Beltway snipers began their October 2002 reign of terror during the crescent moon phase. Though the moon had gone down shortly before the first killing on Wednesday evening Oct. 2nd, it was clearly visible when they killed two women and a man in the Glenmont-Spring Hill district of Silver Spring on the morning of Oct. 3rd. And though John Mohammed has no known direct connection to Al Qaeda, he was more than a dabbler into America's Nation of Islam, then into militant Islamic fundamentalism and is known to have voiced sympathy for Al Qaeda's aims. Also on Oct. 2nd, less noted because of the Beltway sniper story, Abu Sayyaf bombed a disco in Zamboanga, the Philippines, killing a Green Beret and three others.
The theory that spectacular "signature" attacks will be mounted under a crescent moon continues to hold water and these tend to announce new campaigns of follow-on attacks. Data for each attack accompanies this narrative. It also seems that you don't have to be Al Qaeda to favor aggression under a crescent moon; it may well be an embedded bias among Muslims in general as with the Beltway snipers - but that's a matter for historical research. It is common to launch new enterprises at the beginning of a month and Muslim months are determined by the new moon.
Islamist terrorists affiliated with Al Qaeda increasingly appear to favor a crescent moon that is at least partly visible in daylight or at the time of the attack itself, or both. The 9-11 attack was during the last quarter moon. Now we have the April attacks in France and Tunisia, and the Mohammed-Malvo sniping spree. Add the October 6-12 attacks in Yemen (the French Tanker), Kuwait and Bali which started on the new moon of the 6th and during the new crescent moon; and the moon was visible in daylight hours.
The attack on Al Khobar Towers in 1996 took place under a fat crescent moon. On the other hand, the attacks against the Embassies in Africa in 1998 and the attack on the USS Cole did not take place under crescent moons.
The purpose, of course, would be so that Al Qaeda can get a photo and video image of the crescent moon in the same frame as the smoldering ruins of their target(s). What better image could Osama have for a recruiting poster? Security forces might well watch for swarthy cameramen loitering around high value targets when a crescent moon is hanging overhead.
Our Intelligence community has $30 Billion or so in budget that they can use to test other attacks against lunar data.
But there will also be attacks on targets of opportunity throughout the month, independent of the moon's phase. As with the attack on USS Cole, naval vessels are moving targets of opportunity, while tankers such as the French ship Limburg are more frequent passers by. The terrorist cell has to strike a naval vessel when it is in reach, not reach it when the moon is right; so military assets in the Middle East must always be watchful.
Oct. 25 attacks on five Thai schools (more below) and a Buddhist temple and the Moscow hostage standoff of Oct. 24-26 did not take place under a crescent moon, but under a waning full-half moon phase. During this same period an American diplomat was murdered in Amman, Jordan. Abu Sayyaf attacks in Zamboanga and Manila on Oct. 17-18 also do not conform to the crescent moon pattern. But the Philippine attacks do begin with the disco attack on Oct. 2.
It is worth noting that US civilian business and non-government personnel working in Muslim countries have yet not been major targets, except in Pakistan. Nobody bothers oilfield Americans in the Gulf because their business relations and economic contributions are so effective. But Al Qaeda could seek to change that, too.
So as to that "spectacular" attack that Al Qaeda reportedly has in mind; SIRIUS notes that Ramadan ends on the Dec. 4th new moon, with moonrise at 7:30AM and moonset at 5:08 PM. A crescent will be visible for the 4th-9th or so and while I don't think Al Qaeda would attack at night on the feast of Eid, daytime from the 4th on is a perfect Islamist "free fire zone." Dec. 27, 2002 - Jan. 7, 2003 is the next high risk period, with moonrise for New Years Day at 6:40 AM and moonset at 3:47 PM.
For civilian targets, in the absence of anything specific, I would look at the almanac and move quietly to "condition orange" from "condition yellow" during the last quarter-first quarter periods and be doubly careful when the crescent is hanging out there in broad daylight. Terrorists will strike targets of opportunity when they can, so it is unsafe 24/7/365, but for a big operation, Al Qaeda appears to have adopted the crescent moon phase of the month.
As to other elements of the Al Qaeda signature, attacks in Yemen and Bali were largely done with locally available civilian explosives, though the Bali bomb was triggered by a small amount of US military-grade C-4 plastic explosive. The bomb used against the Limburg was construction-grade dynamite, easily stolen or laundered through a construction company front. This means that Al Qaeda does not have to compromise itself by developing links to corrupt military sources of stolen munitions or to the international black market in arms and munitions.
New Targets:
It is noteworthy that Colin Powell delivered a list of 22 high-value Canadian economic targets to the Ottawa government last week. Al Qaeda increasingly plots attacks against our economic infrastructure and enterprises around the world.
Also, new threats against western-run schools have emerged. On Oct. 25, a spate of arson and bomb attacks in Muslim-dominated southern Thailand targeted five schools and a Buddhist temple. These Western and other non-Muslim schools prepare people for the modern world, filling their minds with modern thought, antithetical to Islamic Fundamentalism's grip on people's emotions.
It is increasingly clear that the virulence of Islamic Fundamentalism is predicated on the fact that they know they have lost the competition of ideas to the West and to Christianity. Thus, the only way to retain power is to keep the people suspended in Feudal ignorance, fear and hate. It is good to see the Kingdom of Saudi Arabia embarking on a major educational reform program to winkle out hateful doctrine and elevate the education of girls and young women, while teaching the modern sciences in English.
APPENDIX: Details of Lunar data and Terrorist Strikes:
Note:
A 1st Quarter Crescent moon (waxing) is a reverse "C" open to the left -- )
A last Quarter Crescent moon (waning) is a normal "C" open to the right - (
Flags: By my unofficial count, twelve Muslim majority states have a crescent in their flag design: Algeria, Azerbaijan, Comoros, Malaysia, Maldives, Mauritania, Pakistan, Singapore, Tunisia, Turkey, Turkmenistan, Uzbekistan. Most Muslim flags featuring a crescent show a waning moon, Mauritania and Turkmenistan are exceptions to that.
Moon Phases are from Naval Observatory site and its times are per Greenwich Mean Time (Eastern US plus 5 hours). For Moon Phase data see:
http://aa.usno.navy.mil/data/docs/MoonPhase.html#y2000
Moonrise and moonset are for Arlington, VA. from the Farmers Almanack site http://www.almanac.com/rise/index.php
Times would be plus or minus half an hour or so at any other site in its time zone.
Terrorist Attacks and Vulnerability Dates:
Attacks 1996-2001:
June 25, 1996: Al Khobar Towers; Day after 1st Quarter, a waxing fat crescent moon; Moon Rise 2:22PM, set after 2am next day.
August 7, 1998: Daylight Embassy bombings in Kenya; Mozambique. Full Moon Aug 8. Moonrise: 7:58PM; Moon set: 5:40AM.
- US retaliatory strikes in Afghanistan and Sudan were on Aug. 20 under the new moon Moonrise 4:50 AM; moonset 7:58PM -strike hit when moon was down.
Sept. 11, 2001: 9-11 Attack on WTC & Pentagon: Last Quarter Moon: Moonrise 0:53 AM; moonset: 3:13PM. Crescent moon clearly visible high in western sky when Pentagon was struck.
Attacks in 2002:
4-10-02: Attacks on Jewish football team and school bus in France. Waning crescent moon; Moonrise 6:04AM, moonset 5:46PM
4-12-02: (Friday) Blast at Tunisia Synagogue kills 5; Moonrise 6:51AM, moonset 7:41PM
9-25-02: Armed men invade offices of Christian charity in Karachi, killing seven workers, injuring two others. Sixth attack this year targeting Westerners and Christians in Pakistan. Waning Gibbous (full-half) moon.
10-2-02: Waning crescent moon: Moonrise: 2:07AM, moonset: 5:01PM
* Abu Sayyaf bomb outside a nightclub in Zamboanga, Philippines, frequented by U.S. troops kills four people, including a U.S. Green Beret, and injures two dozen.
* John Mohammed and Lee Malvo begin DC Beltway sniping spree Weds evening.
10-3-02: Mohammed & Malvo continue spree Thurs morning with crescent moon visible in the Glenmont - Spring Hill area of Silver Spring, MD. Three killed.
Waning crescent moon: Moonrise: 3:20AM, moonset: 5:30PM
10-6-02: Tanker Limburg -off Yemen. New Moon: Moonrise 7:07AM, set 7:15 PM
10-8-02: Attack on Marines in Kuwait during daylight. New Crescent Moon
10-12-02: Bali Bombing (2nd Anniv. of attack on USS Cole). Crescent Moon. Moonrise: 2:15PM, moonset 11:35PM.
10-17 & 18-02: Abu Sayyaf bombs in Zamboanga and Manila; waxing Gibbous Moon
10-25-02: Bombing rampage in Thailand; waning Gibbous moon
10-24-26-02: Chechen terrorists hold theater audience hostage in Moscow.
10-28-02: US diplomat assassinated in Amman Jordan; waning Gibbous moon.
Next Risk Periods (approximate date range):
* Dec. 1-10, 2002. Eid Feast: Dec. 4, 2002: Moonrise: 7:30AM; moonset: 5:08 PM.
* Dec. 27, 2002 - Jan. 7, 2003. New Years Day: Moonrise: 6:40 AM, moonset: 3:47 PM.
© Copyright 2002 by Benjamin C. Works - SIRIUS www.siri-us.com
Recipients of this report may re-post it, in whole or in part, to Internet web sites and address lists, so long as the copyright notice is included, and "for fair use only."
FEEDBACK!
A reader from southern California proposes using your car to flee from nuclear radiation:
"AMERICAN HIROSHIMA DAY? YOU CAN PREPARE
Osama bin Laden's second in command al-Zawahiri yesterday Aug. 4 has threatened to rain destruction down on the U.S. in a newly released video tape message.
The much ballyhooed 'American Hiroshima' reportedly threatened by al Quaida against the US may be upon us today as we approach the 60th anniversary of the atomic bomb dropped on Hiroshima Aug. 6, 1945. Osama bin Laden likes to plan terrorist attacks on weekdays to catch victims at work (9-11 was at close to 9 AM on a Tuesday) so today Friday Aug. 5 might be a target date or possibly Monday, Aug. 8 (the Nagasaki atomic bomb was dropped on Aug. 9 three days after Horoshima). If the East Coast is struck at say 9 AM Eastern Time, there is a possibility the West Coast might have 3 hours' warning to get out of town before an attack at 9 AM PACIFIC Time.
Thus there is a remote chance that if Osama's terrorists have obtained 'suitcase nukes' and smuggled them into the US for a coordinated attack, or snuck them in the large seaport shipping containers, there might be a terrible nuclear attack on major US cities. It might not be today or Monday or any time soon, hopefully NEVER at all. But just like earthquakes and other major disasters are rare you should still be prepared and stock up, know your PLAN and make sure all family and friends KNOW THE PLAN.
Here are the most important things you should know so you can prepare an EMERGENCY PLAN:
1. The greatest danger from a nuclear attack is from RADIOACTIVE FALLOUT, which is basically dirt made radioactive by the nuclear blast and lofted into the air for miles around and spread by wind up to 100-300 miles or more. You are not likely to be in a downtown urban area most likely to be struck so it's FALLOUT that is the greatest danger not blast or heat flash or initial gamma radiation burst.
2. FALLOUT is MOST DANGEROUS in the FIRST HOUR (with the first arrival of fallout dust) and in the FIRST DAY (the heaviest radioactivity and deposits of fallout), mainly within about 5-10 MILES all around the blast site (ground zero) and then downwind for 100+ miles. Fallout radiation levels drop to about 1/10 every 7 hours or so (or every time factor of 7x) as a rule of thumb from the DOD-DOE manual The Effects of Nuclear Weapons (1977 rev.) p. 391.
3. Therefore you could accumulate a FATAL DOSE of gamma radiation from fallout dust on the ROOF of your HOUSE if you just sit there for 1-2 days, which you could entirely avoid if you just DRIVE AWAY say 50-100 MILES. It's that simple to save your life. Even if you get caught in a massive traffic jam you will still not be collecting fallout rays from the roof of your house like hunting fish in a barrel, the fallout dust will BLOW OFF YOUR CAR, and within a few hours you will be SAFELY AWAY FROM THE FALLOUT ZONE, and you can go to a gas station or car wash and wash all the fallout off (and when you get somewhere where you can shower you should scrub ever square inch, rinse mouth, eyes, cough and sneeze to clear lungs and mucosal passages of possible fine fallout particles).
4. DO NOT STAY AT HOME if you are within 5-10 MILES of the blast, you MUST LEAVE IMMEDIATELY EVERY MINUTE COUNTS. If you are farther away say 20-50 MILES, you have a few extra minutes to QUICKLY pack your ALL YOUR MONEY-JEWELS-VALUABLES you can carry, CELL PHONE/PDA's/LAPTOPS (they may not work but if/when they do or while they still work and REMEMBER YOUR RECHARGERS especially any car chargers), MEDICATIONS, FIRST AID KIT, STATE ROAD MAPS, WATER, FOOD, TOILETRIES, IMPORTANT LEGAL DOCUMENTS, WEAPONS, CLOTHES, BLANKETS, and head out the door with your MOUTH/NOSE COVERED with CLOTH to prevent breathing in cancer-causing fallout particles which won't harm you much right away but could over the long-term. Just imagine you are going away on a long vacation trip and you have no time to pack. Stuff it in heavy GROCERY BAGS if you have plenty.
5. PREVAILING WINDS in North America are TO THE EAST (weather man calls it a "west wind" coming from the west but going TO the east so don't get confused, meteorologists ALWAYS report where wind directions are "from"). But check weather reports for ACTUAL WINDS and directions or LOOK AT THE CLOUDS and see which way they are going.
6. For example, this is MY PLAN: I am in Orange County some 40-50 miles SouthEast of downtown Los Angeles. If I hear a broadcast report in time of a terrorist nuclear blast in Downtown LA, I would have possibly 15-30 minutes to pack and get out the door (but I have travel kits ready to go for most things, and I can use these for everyday purposes like travel, but can do double duty for emergency supplies). The fallout cloud will be blown by prevailing winds toward Riverside so I would not drive north and cross the deadly fallout footprint (though if I drive fast it is possible to get away with driving through it). I would drive SOUTH to around Oceanside (mid-way between LA and San Diego) because farther to the south San Diego might be target of another terrorist attack. After a day or two I would drive north to Oregon or Idaho once it is relatively safe to do so through the now much dispersed and reduced radiation in the fallout zone.
7. DO NOT ASSUME THAT THE ONLY BLASTS WILL BE THE ONES YOU HEAR ABOUT. News reporting may be chaotic and unreliable. Or terrorists may strike at a later time or even a later day. Assume nothing if you CHECK EVERYTHING yourself. Be prepared to change plans instantly. STAY CALM and do what you have to do.
8. Therefore, you must GET OUT of the area if you are within 5-10 miles of a terrorist nuclear blast by DRIVING AWAY SOUTH or NORTH out of the eastward fallout pattern, with WINDOWS TIGHTLY SHUT and NO OUTSIDE AIR, VENTS SHUT (if you have duct tape then tape your vents in your car shut). COVER YOUR NOSE AND MOUTH WITH A TIGHT CLOTH (or better yet a surgical mask) so you don't breath in cancer-causing fallout particles.
9. LISTEN TO RADIO/TV/INTERNET NEWS REPORTS for info on WHERE the nuclear blast or blasts went off so you can figure out which way to go. LOOK AT THE SKY for the MUSHROOM CLOUD to see where it is located, how far away and what DIRECTION it seems to be going. You generally want to go the opposite direction, but generally NORTH or SOUTH is best.
10. When you get out of the fallout pattern by driving at least 50 miles NORTH or SOUTH of the eastward fallout footprint, stop at a branch of your BANK or at an ATM and GET ALL OF YOUR MONEY OUT. Get every last penny out even on credit card Cash Advances because the banks will likely be frozen or closed by government order very soon. If you can only get out a maximum daily ATM withdrawal then make sure you get the maximum cash out EVERY DAY. You will need all of your money for emergencies you cannot anticipate. Hopefully you also have CAR REPAIR KITS in your car, spare tire, tools, etc.
11. Depending on radiation levels you can probably return to your home within a few days or weeks, at least to grab whatever possessions you left behind that are essential. If there is water pressure in your faucets you can wash down the fallout from the roof of your house. However, government officials/troops enforcing martial law may not let you back home even if relatively safe or readily decontaminatable. Also roving bands of the living dead may make it extremely dangerous.
12. BEWARE OF BLACK RAIN or ANY RAIN THE FIRST DAY after the blast(s) as these will be INTENSELY RADIOACTIVE (rain collects fallout dust in the air and concentrates it, in the long run it's good for washing out fallout but bad in the short term if you are where it falls!). Stay inside wherever you are and if you get any rain on you WASH/SHOWER IMMEDIATELY. Think of fallout as like a slow-acting acid. If a slow acid gets on your clothes you may not notice anything right away but hours later you find a hole in your clothes and a burn on your skin beneath the hole. Yet if you had washed it all away no damage would have ben done. Fallout won't burn any holes in your clothes but it can do other damage easily prevented by washing it off.
13. There is no point in returning to live in your home if within say 100 miles of the blast. Economic depression will occur in the region around the blasts which will take months or years to recover from. How will you get food if no one delivers it to the supermarkets? How will you pay for it if you have little money and the prices are skyrocketed with inflation like nothing you've seen before ($100 loaves of bread, maybe $1,000 who knows?)? What if there is no water pressure how will you get water to drink and wash with? Also water supplies may well be fallout contaminated except bottled water and prices will be astronomical. Same for gasoline. Etc. etc. Banks will be closed. Better to relocate to a rural or semi-rural area with a robust survivable economy."